Stranger Things 3 ended in 2019, three years before the fourth season, on a very heavy note. Eleven, Will, and Joyce moved out of Hawkins to leave behind the terrific past they had to encounter. Max is still trying to cope with the death of her half-brother Billy. Hopper was probably announced to be dead however his body was never recovered. 
All three seasons obtained the acclaim and fame they deserved. However, prolonging a story sometimes results in it being tainted with excessive ideas and repetitions.
One aspect that remains consistent in this sci-fi horror drama is its rising intensity which yields better outcomes almost every single time.
The first episode, The Hellfire Club, begins with Eleven struggling to fit in normal life and often bullied by other students. She still exchanges letters with Mike and they are meeting in California for the Spring Break.
Meanwhile, Nancy and Jonathan are on a bumpy road in their relationship. Eduardo Franco as Argyle, Jonathan's friend, is one of the new characters. 
Max is distant from all her friends and Lucas has joined the football team, finally leaving the "weird kid" tag. Dustin and Mike are the same as always joining the D&D club with Eddie Munson named "The Hellfire Club." Joseph Quinn, Mason Dye, and Grace Van Dien join the cast as characters in the Hawkins High School.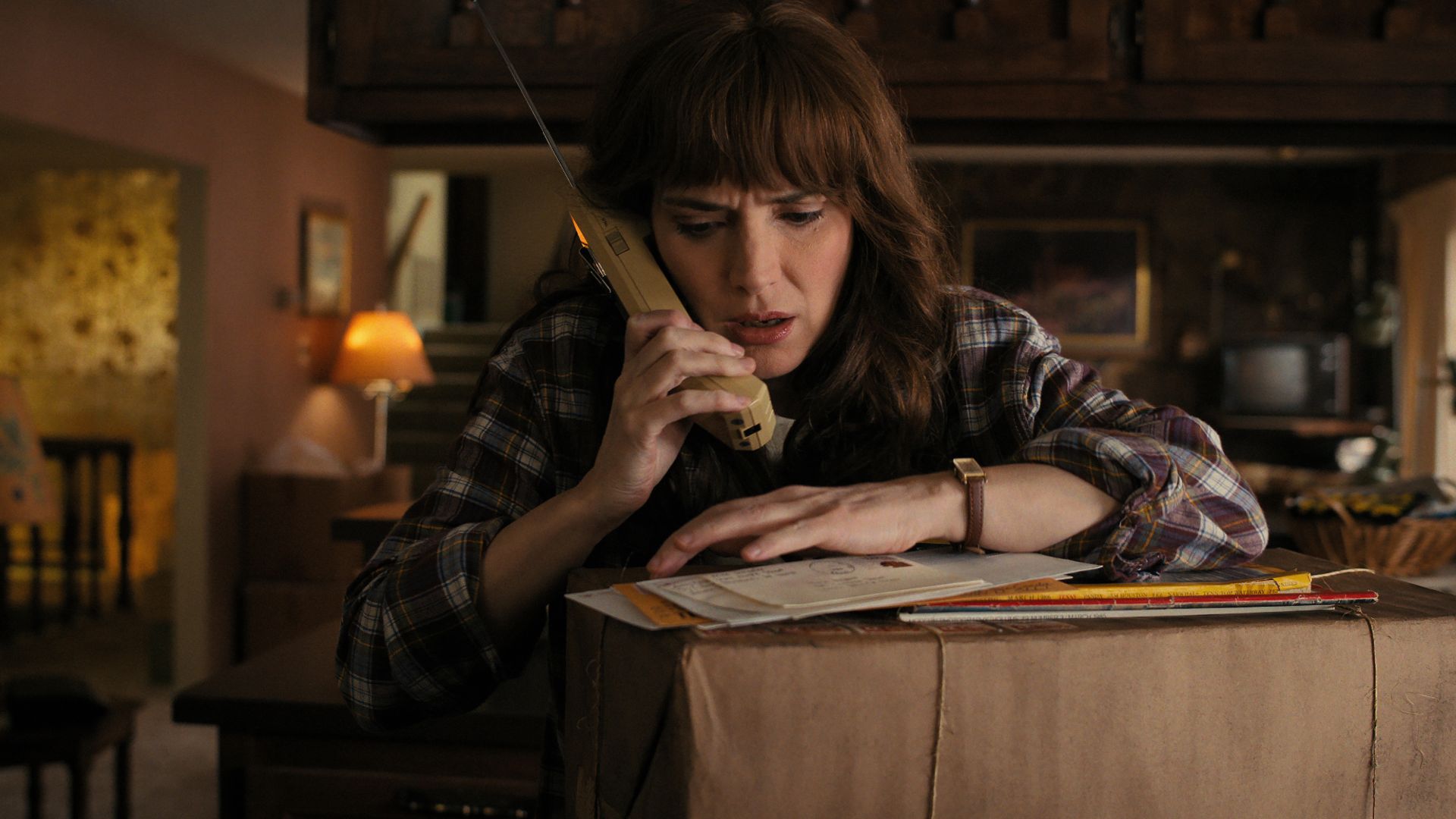 Robin and Steve are just as cool but single as ever. Coming out of the closet is not easy for Robin, especially in the 80s, and the charismatic Steve, who has the entire fandom swooning over the new look, still can't get a girl. 
All of it looks fine with the writers augmenting an extra layer to the teen characters making it more in-depth rather than surface level. Mature issues like choosing a college, addressing past traumas, and discovering compatibility are dealt with. 
As Mike and Dustin take another direction and Lucas is stuck in the team, the three encounter some degree of friction which may lead to consequences in the following episodes. Story build-up has always been smooth in Stranger Things but rarely predictable.
The Duffer Brothers have enhanced the dark themes in this season making it gloomier. The cinematography is on point as always and the series remains an inspiration for Stephen King's novels. 
Still, we get to see sarcastic remarks and humor that make a significant part of the sci-fi series. The premier episode also gives a hint of Hopper being alive and attempting to escape with the help of prison guard Enzo. Joyce receives a Russian doll and teams up with Murray to uncover the secret behind it.
When it comes to the creatures of upside down, several cues have been highlighted through the Dungeons and Dragons game which may have been the reason why this episode was called The Hellfire Club.
The game, often connected with satanic cults and demons, alarms for an undead evil power by the name of Vecna. We see Chrissy Cunningham, a famous cheerleader at Hawkins High, seeing things from her past and an old grandfather clock in her vision. 
Further,  flashbacks show Brenner's research facility where a child named Ten is guided by Dr. Brenner to perform telekinesis. He senses danger and reveals that another child, Six, and Dr. Ellis are dead.
As Brenner leaves the test room, we see Eleven with blood flowing from her eyes and Brenner believing that she is behind the massacre pointing to the dark side existing in Eleven.
For fans who have been waiting for a long time for the new season, the first episode is a delight with strong dialogues and great story development. From the initial 8 minutes of The Hellfire Club, it is clear that this season has much more stranger things (villains and their backstory) to offer.
Also Checkout: Johnny Depp Net Worth: Early Life, Career, Personal Life, Achievements, Quotes & Unknown Facts

Source: Buzzpedia