An 18-year-old gunman Salvador Ramos killed 19 children and two teachers at Uvalde's Robb Elementary School on May 24th in Texas. It took more than an hour for police officers to enter and stop the unfortunate incident. He shot more than 100 shots while as many as 19 police officers stood outside waiting while desperate parents tried to break victims out of the school through windows. 
What really happened in Uvalde?
It was 11.31 am when police first received a call saying someone had crashed their truck across the road from Robb Elementary School, Uvalde and was now approaching the building with a gun. A minute later, Ramos was inside the school parking lot, shooting, and soon he entered the school, unobstructed. The first police officers arrived at the school parking lot just minutes later, and three officers followed behind Ramos, getting grazed by gunfire in the process. But they didn't pursue him after that. Even Though by noon there were 19 officers on the site, it is still a mystery why it took another 50 minutes to kill the shooter who invaded and fired a gun at school children. It has been reported that a teacher and several of the students placed 911 calls while the gunman was still inside the building.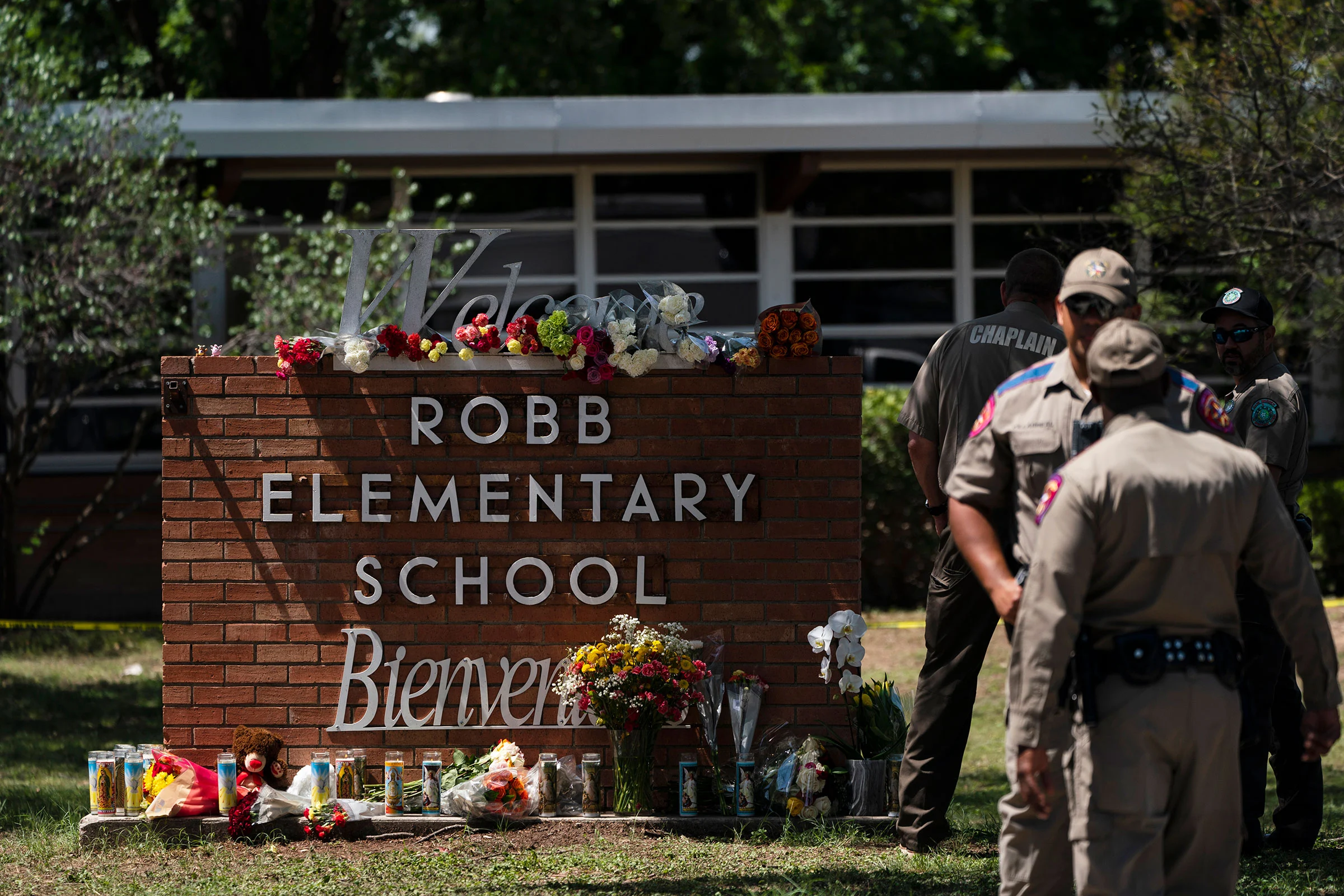 The reasons given by the police for not entering the school varied from person to person. They also changed significant details of the story to favour them like the claim that law enforcement already had engaged with the gunman before entering the school and that he had a vest on and that is why the police couldn't take him on easily. Before storming into the elementary school on Tuesday morning, Salvador Ramos shot his grandmother, injuring her brutally. The two rifles used in the massacre were bought by the shooter on his 18th birthday. At least another 15 kids, two adults, and two officers who responded to the shooting were injured and 14 kids and one adult with minor injuries were taken to Uvalde Medical Center.
Criticisms of law enforcement
Uvalde's public safety department spokesman, Lt Chris Olivarez said in an interview "They are receiving gunshots. At that point, if they proceed any further not knowing where the suspect was at, they could've been shot, they could've been killed, and that gunman would have had an opportunity to kill other people inside that school". The police department has been criticized for its failure to adequately explain the events, releasing contradictory reports in recent days. The officers on duty had received active shooter training just two months before the massacre, prompting questions from parents, politicians, and public safety officials about exactly what officers should have done and casting doubt on how effective such training is in reality.
Guidelines to engage with an active shooter
On 21 March 2022, there was a training for the same police force that stood helplessly while a gunman was shooting at innocent children inside a school for engaging with an active shooter. The training manual said "A first responder unwilling to place the lives of the innocent above their own safety should consider another career field" which is ironic because hesitating to engage in what they did. Post-Columbine in 1999 led to the deaths of 15 people (including the suicides of both shooters), which was the most deadly US mass shooting in history the law and procedures to engage with an active shooter have changed significantly, because they came to realize that every minute that they hesitate to go directly in will cost so many more precious lives.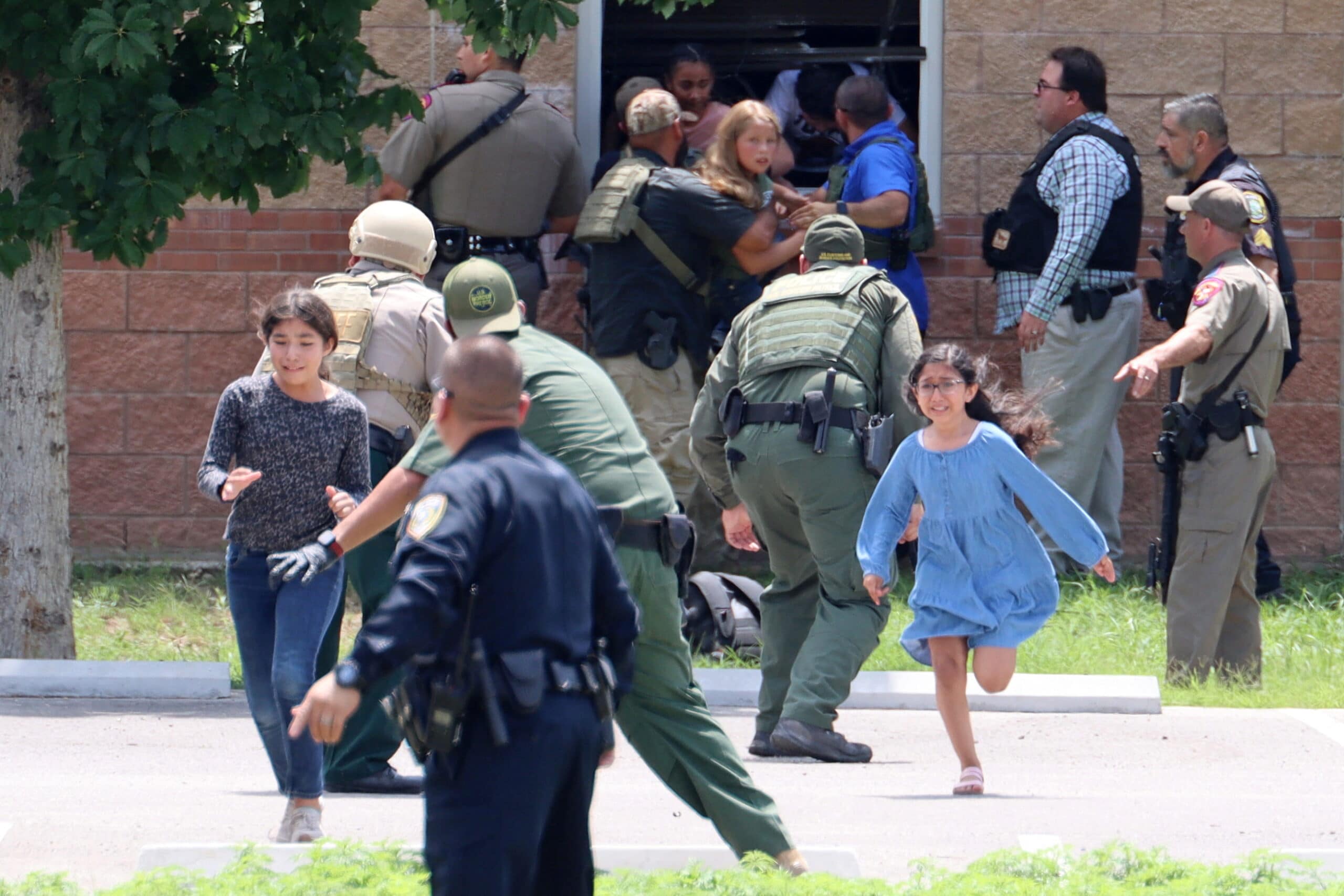 The training given to police officers now suggests engaging with the shooter head-on, driving them away from the victims, while isolating and distracting them. The manual makes it clear that even if it means engaging with the shooter one on one or putting themselves in harm's way, distracting the shooter as soon as possible is the only possible way to decrease fatality. It also says that stopping the killing is the main priority of an officer in this situation. But all we are seeing now is police officers being criticized for not acting quickly, assessing the situation and failing to protect the lives of innocent civilians. This leads to the shadow of doubt falling on the efficiency of active shooter drills and police training in the face of real shooters with military-style weapons.
President Joe Biden has condemned the shooting in a series of tweets addressing the nation on the crisis. One of the tweets said "These kinds of mass shootings rarely happen elsewhere in the world. Why are we willing to live with this carnage? Why do we keep letting this happen? Where in God's name is our backbone to have the courage to deal with it? It's time to turn this pain into action," while another is "Tonight, there are parents who will never see their child again. Parents who will never be the same. To lose a child is to have a piece of your soul ripped away forever. I ask the nation to pray for them — to give them strength in the darkness".
Also Checkout: SC condemned the practice of filing PILs for publicity or personal gains