As technology continues to improve, our reliance on it has become even greater. For many, while they also stream movies and upload images onto social media, gaming has become the perfect antidote to fighting off boredom. Gaming is certainly better than it ever has been, too. 
With innovation gripping the games industry, the sheer amount of gaming products that people can typically sample has never been so extensive. While console and PC games understandably appeal, people are still enjoying a selection of titles through an internet browser. So, with that in mind, let's take a look at some of the best websites for gaming in 2023. 
Agame is a free games website 
If you're after more affordable gaming products, then Agame is worth Googling. A free games website with a diverse collection of seriously solid products, you'll enjoy this one. There are racing titles, adventure games, action releases, plus a large selection of other games.
Kongregate is accessible via Facebook 
Once you've managed to log in via Facebook and sync your account up to Kongregate, then you'll be able to session a variety of top games. From Rhomb and Pacifish to Split or Steal, plus a whole host other gaming products, Kongregate is a good option. 
Armor Games features some top MMO games 
If you're partial to the odd Massively Multiplayer Online game, then Armor Games could be for you. Also offering strategy, adventure, action and puzzle releases, as well as a range of other products that can be explored online, this slick and easy-to-use site deserves a mention. 
Enjoy a VIP experience at an online casino 
One area of browser gaming that has illustrated notable growth in recent times is online casino gaming. You can enjoy a VIP experience at an online casino and make the most of any rewards and bonuses, while also gaining immediate access to a plethora of gaming products. From poker and blackjack, to baccarat and themed slot games, there is something for everyone at an online casino. 
Miniclip's still going strong
A favoured choice for many for a good while now, Miniclip serves up an extensive collection of games that can be enjoyed easily. While the games do require some loading time, they're well worth the wait once they're eventually good to go. The graphics in these particular products are impressive too, with Miniclip's reputation still being strong today. 
247 Games is great for puzzles and card games 
If puzzles and card games are more your bag, then 247 Games houses a range of releases that are capable of keeping you entertained for hours on end. Offering the likes of backgammon, checkers, chess, mahjong, solitaire, and sudoku, plus a selection of other much-loved classics, this completely free gaming site is well worth exploring. 
Big Fish Games has thousands of games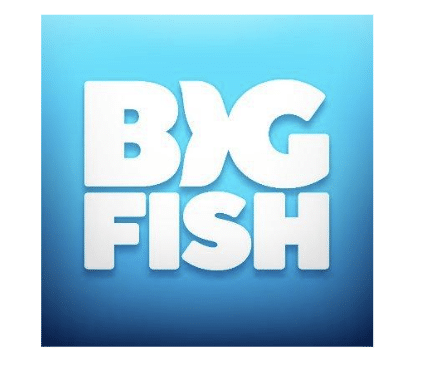 Featuring a range of different games, from downloadable products to browser options, Big Fish Games is easily one of the best options around. You'll need to create an account before being granted access to any of the games on the site, though, but it's most definitely worth it. A site that has something for everyone, gamers can tackle a puzzle release before enjoying an adventure product in this clean and welcoming gaming site. Some releases do require a paid membership to gain full access but that shouldn't put you off, especially as the free gaming products are fantastic anyway. 
Free Online Games (FOG) is popular 
In terms independently-developed gaming products, Free Online Games (FOG) serves up a strong selection of them. A free website that can be explored with ease, Free Online Games (FOG) has everything.