While many of us are spending time with our families during the quarantine, it has directly impacted Indian television. There is no longer any way to watch the most recent episodes of our Favourite T.V. shows online that we used to watch earlier.
However, this has aided the revival of classic productions such as Ramayana and Mahabharat. People are going crazy about these shows despite the lockout, but the world appears to have forgotten about young people like us who rarely watch television and prefer binge-watching to small devices.
We can now binge-watch anything, whenever and wherever we want. However, there was a period when every show had its set time slot, and kids had to wait for it to air, and if they missed it, they had to wait for the replay. 
Let's reminisce about the good old days with some of the shows you loved in your childhood-
1. Takeshi's Castle:
Takeshi Castle was a game show that aired in Japan. This presentation featured comedy as well as an exciting adventure. Between 1986 and 1990, this sitcom was broadcast on television.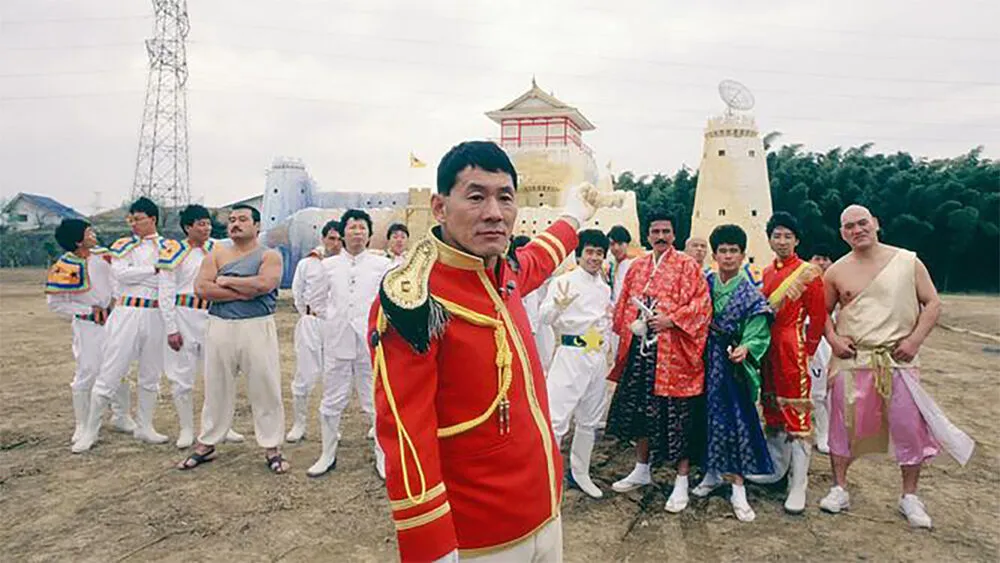 A minor edition was aired on the Pogo T.V. channel with Hindi dubbing by Javed Jaffrey, a well-known comedian, actor, and dancer. Throughout the show's history, many challenges have been employed.
Climbing on the wall, falling into water, dirt, and other hurdles are among the trials. This show was top-rated in the 1990s and was well-liked by the day's youth.
2. Shaka Laka boom boom
Shaka Laka boom boom is an Indian Hindi television series that aired on D.D. National from October 15, 2000, to October 15, 2001. Each episode lasted approximately 24 minutes.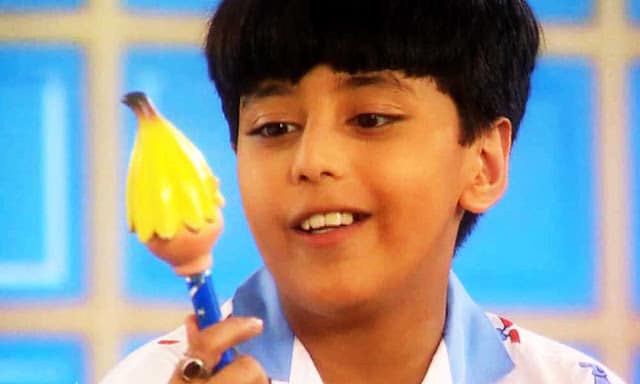 Shaka Laka boom is a television show. Every child fantasizes about having a magic wand to make their wishes come true. Sanju finds one in the shape of a magical pencil that can bring to life anything it sketches.
While Sanju is adored for never abusing his position, a slew of other great child performers would make the sequence of events more enjoyable. The result was a deluge of magical pencil goods that enticed school-aged children.
3. Hum Paanch
Hum Paanch was a sitcom that aired in India. Ekta Kapoor and Shobha Kapoor were the show's producers. This was a comedy series in which Anand Mathur, a white-collar worker, was constantly getting into difficulty due to his five kids.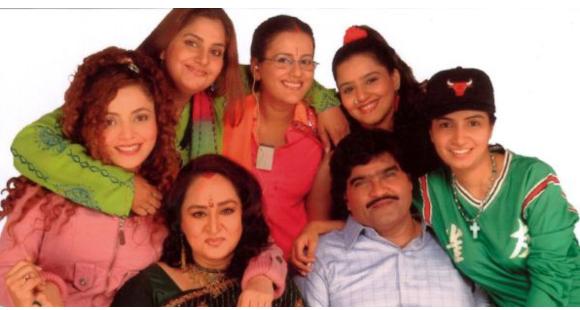 Hum Paanch, with its feminist Meenakshi, geeky Radhika, brainless beauty Sweety, tomboy Kajal, and gossip-queen Chhoti, is one of the most remembered Indian television sitcoms.
Anand's relationship with the portrait of his deceased wife was my particular favorite. Nothing more bizarre drew my attention once the performance concluded.
4. Boogie Woogie
Possibly one of the first live dance reality shows of the 1990s, with a beautiful blend of humor, glamour, and dance. It was a must-see T.V. series for kids at the time, whether or not they were interested in dancing.
I, too, was a big fan of Boogie Woogie. The hilarity of Ravi Behl, Javed Jaffrey, and Naved Jaffrey and the mind-blowing dance performances had me fascinated by the show.
The television series, particularly the children's dancing competition, was so successful that it dominated television screens until 2014.
5. Shararat
'Shring vling sarvling bhoot bhavishya Vardaman badling' is what puts every kid into the habit of snapping their fingers and performing magic.
Jiya, alias Shruti Seth's messed-up college life, and her mother (Poonam Narula) and Nani (Farida Jalal) attempt to repair the wrongs.
This performance, which featured a few other well-known actors such as Karanvir Bohra and Simple Kaul, provided a hefty dose of amusement to its audience, including Aditi Shirwaikar Malik, Delnaaz Irani, and a few others.
6. Hatim
Our own Hatim was the Indian version of 'The Chronicles of Narnia' that kept us waiting for the next adventure!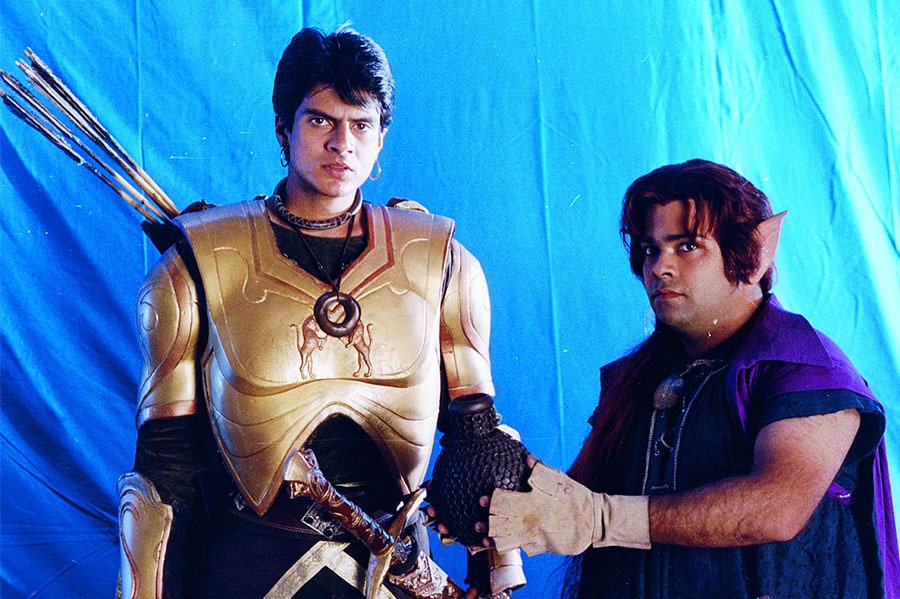 Harum won our hearts with his wit, generosity, and prowess with a sidekick like Hobo in the quest for answers to life-giving and world-turning puzzles.
This fantasy and action drama follows the central character, a prince named Hatim (Rahil Azam), as he embarks on a mission to find answers to seven questions that will allow him to defeat all evils.
7. Khichdi
Step into Khichdi's humorously charged home, where life's troubles and wacky life hacks are thrown together carelessly in a Khichdi, resulting in nothing but entertainment, entertainment, and entertainment.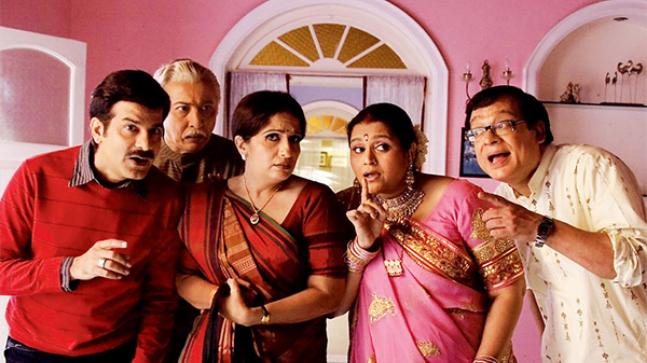 Khichdi was one such show that provided children and adults with great fun and entertainment. The story is about a Gujarati family that deals with their tiny and huge everyday problems anti-stereotypically.
It was so popular with the public that it spawned additional seasons and films based on the same concept later.
8. M.A.D.
Music, Art, and Dance was not a comedy or a drama but rather a show that encouraged children to be creative. Many people were motivated by this show to try their hand at various D.I.Y. (Do It Yourself) arts.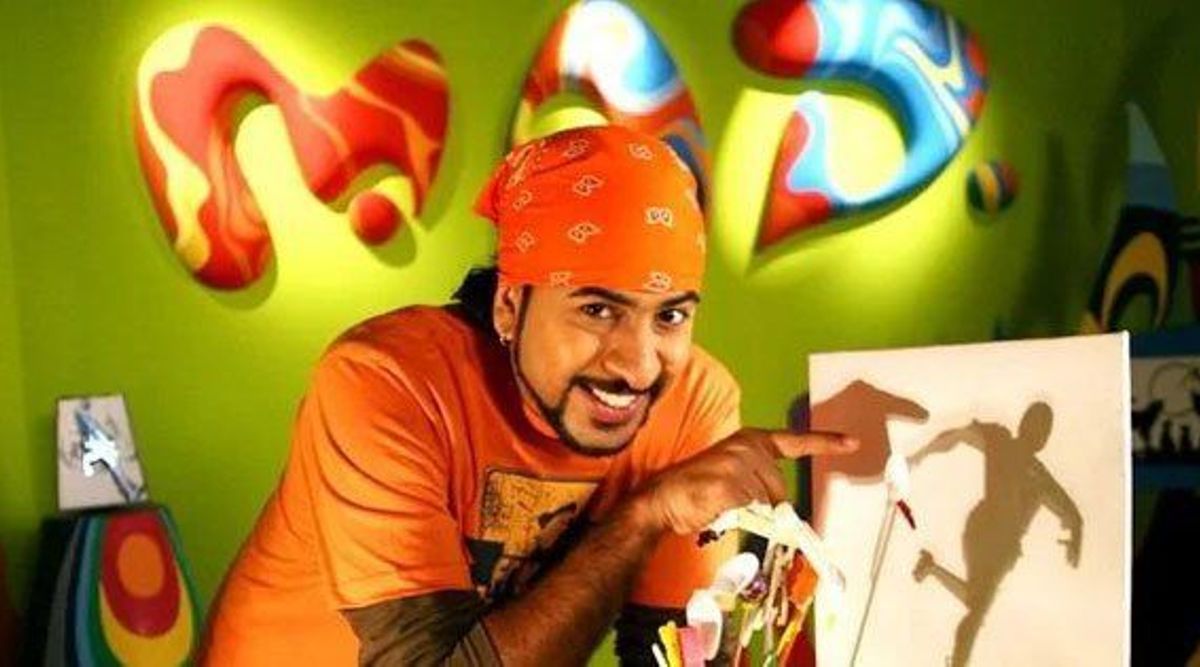 The youngsters could try their hand at drawing, painting, sketching, dancing, singing, playing instruments, and much more with the show's host Rob.
Have you taken a trip down memory lane? Please share your childhood memories with us and leave a remark to show your support.
Also Read: 14 Famous Dialogues From Don 2

Also Read : Top 10 places to visit in Atlantic City

Source: TheBuzzpedia