Beijing flooding-
Days of unusually heavy rains around China's capital, Beijing, have flooded houses, torn apart roads and left at least 20 people dead and 27 missing, state media reported Tuesday.
The flooding prompted authorities to close train stations and evacuate people in vulnerable areas to school gyms. Cars were washed away and piled into stacks by the rushing waters.
The level of rainfall is rarely seen in Beijing, which generally enjoys moderate, dry summers but has experienced record-breaking extended days of high temperatures this summer. Flooding in other parts of northern China that rarely see such large amounts of rain have led to scores of deaths.
HUNTER BIDEN TOLD ARCHER THAT CHINESE CHAIRMAN LOVED HIM FOR HIS 'LAST NAME,' POSSE OF 'GODLIKE ARYAN MEN'
Seasonal flooding hits large parts of China every summer, particularly in the semitropical south, while some northern regions this year have reported the worst floods in 50 years.
Indicating the level of urgency, President Xi Jinping issued an order for local governments to go "all out" to rescue those trapped and minimize the loss of life and damage to property.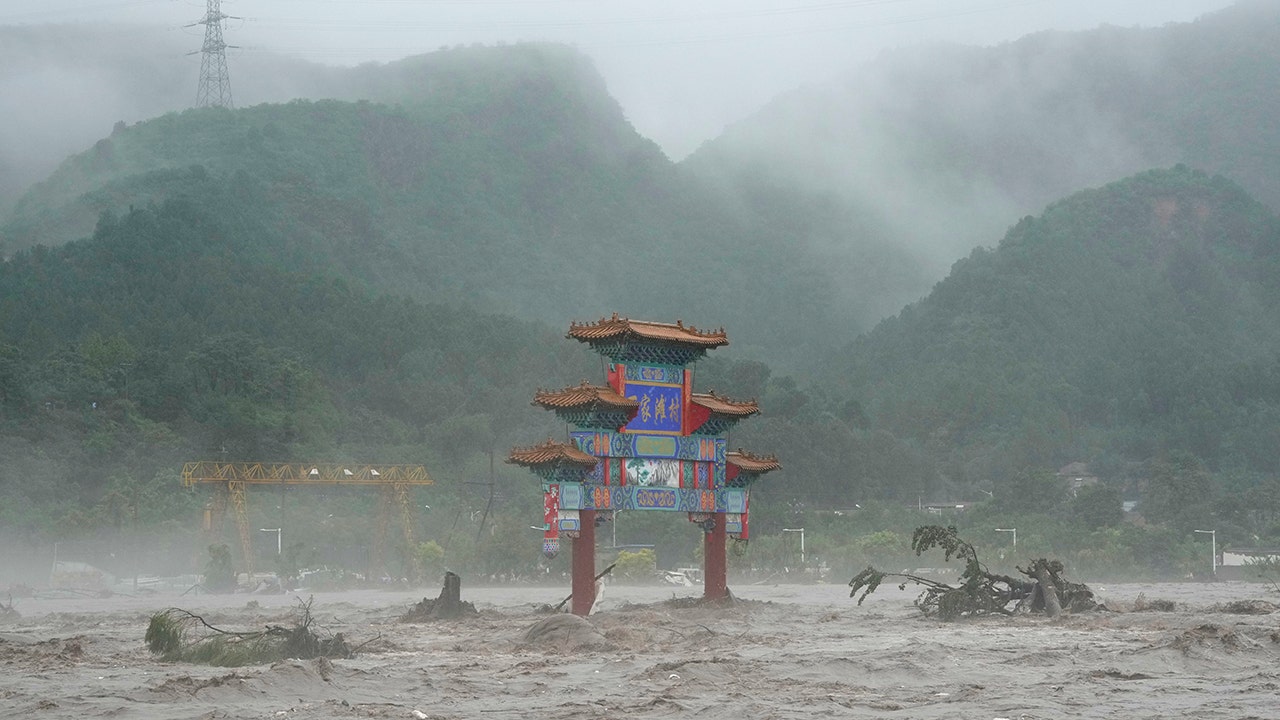 State media reported that 11 people died and 27 are missing in the mountains to the west of Beijing's city center. Nine other deaths were reported in Hebei province, just outside the metropolis and the source of much of its food and labor. More than 500,000 people have been impacted by the floods, state broadcaster CCTV said, without saying how many had been moved to other locations.
CHINA UNVEILS MEASURES TO BOOST CONSUMPTION AMID POST-COVID RECOVERY CHALLENGES
In early July, at least 15 people were killed by floods in the southwestern region of Chongqing, and about 5,590 people in the far northwestern province of Liaoning had to be evacuated. In the central province of Hubei, rainstorms trapped residents in their vehicles and homes.
China's deadliest and most destructive floods in recent history were in 1998, when 4,150 people died, most of them along the Yangtze River.
CLICK HERE TO GET THE FOX NEWS APP
In 2021, more than 300 people died in flooding in the central province of Henan. Record rainfall inundated the provincial capital of Zhengzhou on July 20 that year, turning streets into rushing rivers and flooding at least part of a subway line.
(this story has not been edited by TSA Mag staff and is published from a syndicated feed.)