Rishi Kapoor began his career in films as a child, as shown in his father's film Shree 420's song Pyar hua iqrar hua hai (1955). He was only three years old at the time. With Bobby (1973), he made his adult acting debut, and one of the most compelling love heroes was born.
For the next 30 years, he dated girls on screen and looked terrific doing it. His charisma and presence remained undiminished. He battled cancer for the past two years, and despite returning home after a year in New York, his good health seemed to have vanished.
1. Bobby (1973)
Raj (Rishi Kapor) is the son of a wealthy businessman named Pran, and Bobby is the daughter of a fisherman named Bobby (Prem Nath). Both Raj and Bobby fall in love at first sight, but Raj's father disapproves, believing Bobby and her father are pursuing his money.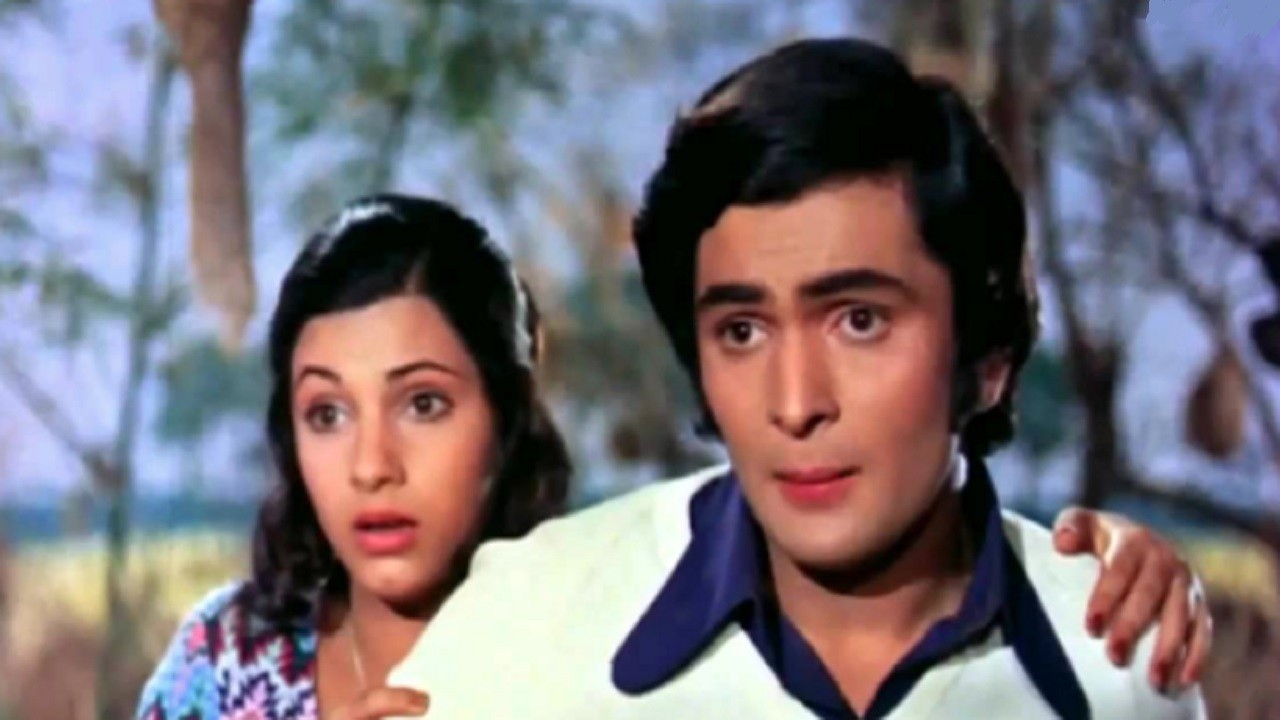 Prem Chopra, who wants to earn the bounty set up by Raj's father, captures the two adolescents as they flee. They wish to terminate their lives by jumping together into a waterfall after being saved from him. While Bobby's father rescues Raj, his father saves her, and the two families reunite.
Laxmikant-film Pyarelal was a musical hit, with songs like Hum tum ek kamre mein band ho, main shayar to nahi, and Mujhe kuch kehna hai remaining popular even today.
2. Karz (1980)
The Reincarnation Of Peter Proud served as inspiration for this thriller (1975). Despite its dark theme, it was a real blue musical. Om Shanti Om, Ek haseena thi, Dard-e-dil, Main solah baras ki, and more songs by Laxmikant Pyarelal are still famous today.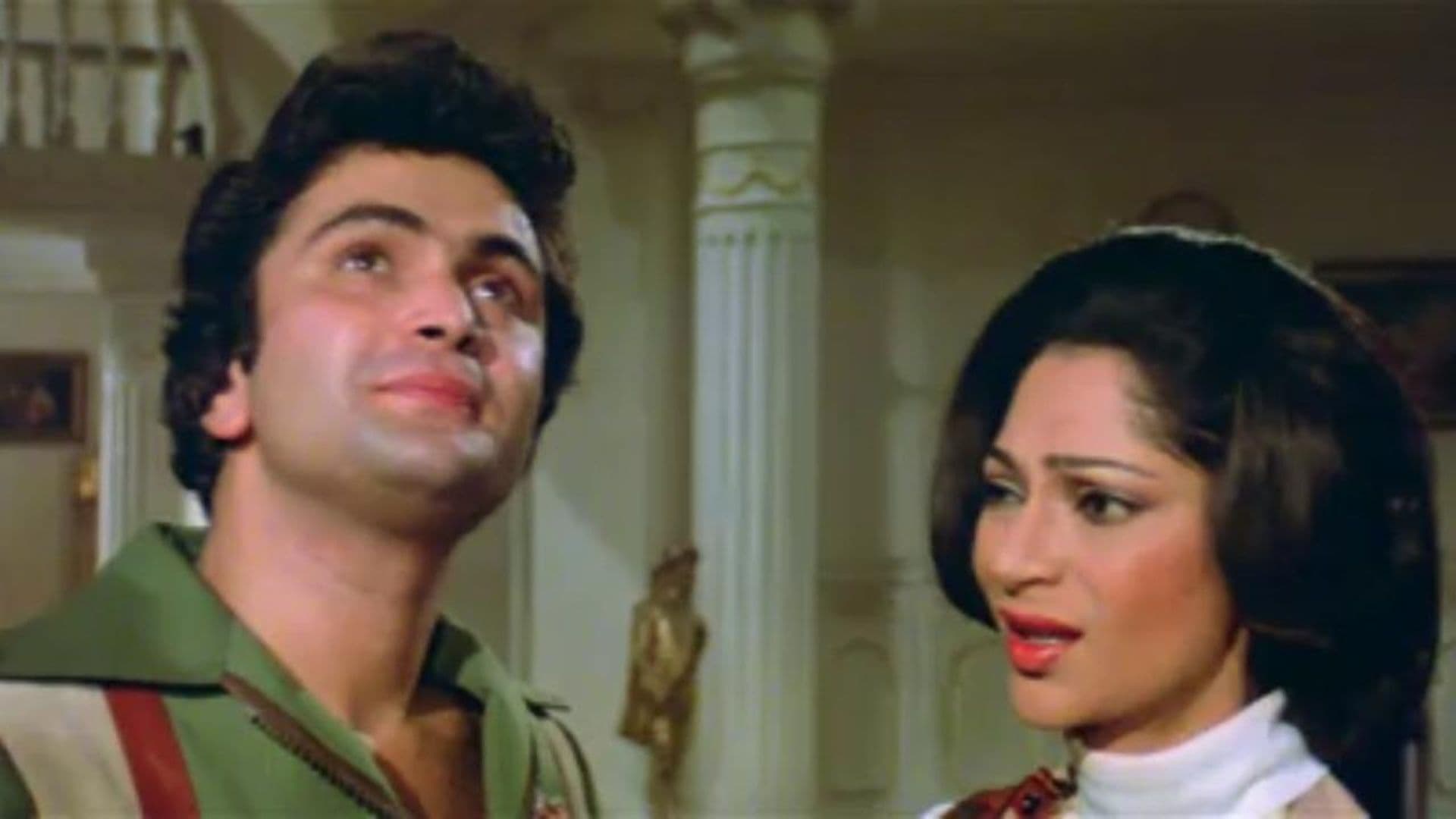 Rishi Kapoor was cast as a pop singer, and his performance on a revolving disc-like stage was pure kitsch. The crowd loved the reincarnation motif, as well as Rishi-Tina's pair and Simi Garewal's portrayal of a conniving gold-digger who refused to mature. The film was filled with both shivers and thrills.
3. Sargam (1979)
 Following the debut of this musical, Jaya Prada became an overnight phenomenon. Her beauty has been compared to Ajanta statues. Siri Siri Muvva was a remake of K Viswanath's earlier Telugu film (1976). In the film, Jaya Prada repeated her role as a mute dancer.
Her classically-based dances captivated the Hindi film audience. In the film, Laxmikant-Pyarelal sang a number of excellent songs. The Dafli wale song, sung by Mohammed Rafi and Lata Mangeshkar and featuring Rishi Kapoor, the lead of the film, playing the instrument genuinely, became a tremendous hit and hasn't lost its enchantment.
4. D-Day (2013)
This fascinating narrative about Indian agents pursuing and apprehending their number one enemy who is cocking a snook at them from across the border has little going for it. The picture, which did well at the box office, is noteworthy for several reasons.
D-Day was the only film in which Irrfan and Rishi shared screen time. However, the lead actors, Rishi Kapoor, who plays a facsimile of Dawood Ibrahim, and Irrfan, who plays an Indian agent, inject a sprinkling of bravado into what is otherwise a dull tale of bravery and patriotism.
It's worth seeing for a few scenes between Kapoor and Khan, who both left us for the heavenly abode within 24 hours of each other.
5. 102 Not Out (2018)
Amitabh Bachchan takes the lion's share of screen time and acclaim in this narrative about a centenarian and Rishi Kapoor is his 75-year-old son. Despite the fact that the father has the best lines, it is Rishi Kapoor's cantankerous son who lingers with us after the movie is over.
Rishi, on the other hand, makes up for it with his stoic demeanor and subtle yet powerful body language, making the film another watershed moment for these two performers. It's no surprise that Bachchan was crushed by the younger man's untimely death.
6. Naseeb (1981)
The year's second-highest-grossing Bollywood film is considered an all-time great. The amazing multi-starrer is an escapist entertainer with a massive star cast with pretty much everything from action, humor, romance, and great music.
Many amazing moments can be found in the film, including an outstanding song involving Kapoor and Amitabh Bachchan, who play brothers in the film.
7. Tawaif (1985)
 It was a Muslim social organization that advocated for the rehabilitation of prostitutes in society. Dawood (Rishi Kapoor) is head over heels in love with Kaynat, an up-and-coming writer (Poonam Dhillon). Due to a series of events, he finds himself providing sanctuary to Sultana (Rati Agnihotri), a prostitute.
He'll soon be requested to declare Sultana as his wife. She charms everyone with her wit and intelligence, and she jumps right into this new career like a duck to water, knowing full well that it won't last long.
She quickly develops emotions for the innocent Dawood, who reciprocates her feelings. Will society accept her now that they know the truth about her? Rishi played a common man rather than a conventional Hindi film star.
8. Naseeb Apna Apna (1986)
Another hidden gem. This is the remake of the Tamil comedy-drama Gopurangal Saivathillai (1982), which isn't instantly mentioned while discussing Rishi Kapoor's masterpieces but deserves to be seen.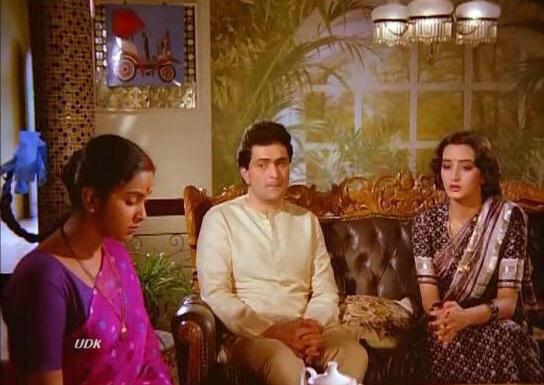 A city inhabitant is forced to marry a dark-skinned rural woman, and he despises his life with her. He tries to find a way out but quickly realizes that true love and true beauty are found on the inside.
9. Chandni (1989)
The Yash Chopra classic not only reintroduced romance to Bollywood, but it also popularised Switzerland as a filming location. Rohit (Rishi) and Chandni (Sridevi) create a great connection with the audience, thanks to their love story which was full of emotion, pain, and drama.
The love triangle contains wonderful musical sequences and Sridevi's excellent performance in the title character. In the film, Vinod Khanna also delivers excellent performances.
10. Do Dooni Chaar (2010)
Habib Faisal made his directorial debut with this flick. It also featured Rishi Kapoor and Neetu Singh reuniting in films after 30 years. The story revolves around a middle-class school teacher who wishes to purchase an automobile for his family's enjoyment.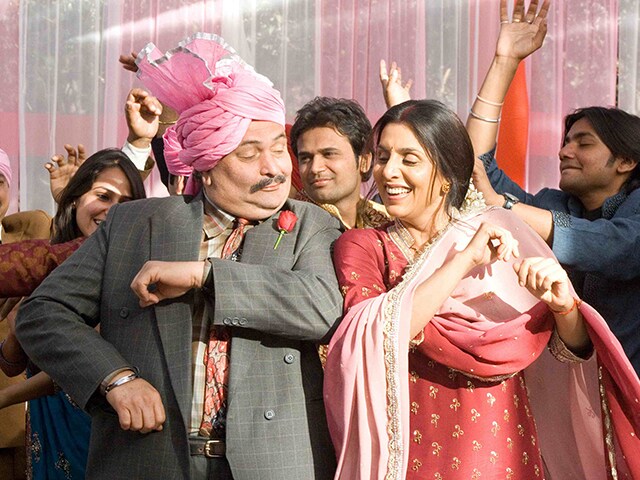 He is offered money to pass one of his students and is on the verge of accepting the offer when his conscience pricks him. His integrity earns him the respect of the student's grandfather, a wealthy merchant who pays him in advance to tutor his grandson in mathematics.
The maths teacher has put that money towards a down payment on a new car. However, there is a catch. When the car becomes delayed in Delhi traffic, he fondly recalls his old scooter, which allowed him to quickly navigate the city.
Also Read: 14 Years Of Rock On