Mirzapur fame actor, Divyendu Sharma is back in action with his upcoming Alt Balaji web-series 'Bicchoo Ka Khel'. Since the trailer came out the last day, people who became fans of the actor after watching Mirzapur have really gone excited on Twitter, and are tweeting about how eagerly they are waiting to see their beloved 'Munna Bhaiya' in a similar avatar but a new character and storyline.
From the trailer, it is clear that the web series is a crime-thriller and Divyendu will be playing the lead role.  The character of Akhil Srivastava, played by Divyendu is a pulp-fiction fan out to avenge his father's death. The character is much different than Munna Bhaiya of Mirzapur but little glimpses of Munna Bhaiya is there too in the sense that Akhil too has numerous one-liners just like Munna Bhaiya filled us with. Because of this, fans don't seem to forget Munna's character.
Let's check some interesting reactions of Divyendu's fans on Twitter.
#bicchookakhel some tamplate @divyenndu (Munna bhaiya) dialogues#BicchooKaKhelTrailer #Divyenndu pic.twitter.com/8h2QwLT6x8

— A K i B (@akibaliii) October 28, 2020
The trailer of #BicchooKaKhel reminds of the same excitement that #AltBalaji's Apharan created. With the placement of classic songs from #Bollywood in the narration (in the trailer) viewers get hooked and that is the winning stroke of this trailer. https://t.co/UnPO3bz9zv

— Scheff ✏🎬🎸🥁📚 (@shafiqulhasan81) October 29, 2020
#BicchooKaKhel – Now this one looks like a full-on masala offering with @divyenndu in the lead. Arriving in the Diwali week, this one should be a dhamaka! Bring it on @ektarkapoor @altbalaji 🎉☺️ https://t.co/k6j88Fb0b5

— #TutejaTalks (@Tutejajoginder) October 26, 2020
#bicchookakhel #altbalajioriginal #DivyenduSharma

*Someone trying to flirt with my Crush in front of me.

Me: pic.twitter.com/0YnZV3iVwg

— Siddharth Mishra (@Srcasm2Infinity) October 28, 2020
Iss kahani mein saare decision hum lenge #BicchooKaKhel Premieres 18th November. pic.twitter.com/rfLS8QlXIk

— ZEE5Premium (@ZEE5Premium) October 26, 2020
Pearl sir A new year special new launch  #BicchooKaKhel ka trailer brings not only happiness, it makes us happy with a hope to fulfill our dreamz or a new beginning of our life. So, a new year is very special best I am very Mostly excited 2020 best trailer new launch 2020😃😋

— Prateek sharma (@Prateek1017) October 26, 2020
@divyenndu आज-कल बहुत छा रहे हो #MunnaTripathi अभी तुम्हारी नई सिरीज़ का ट्रेलर देखा #bicchookakhel बहुत ही कंटाप है । ऐसे ही काम करते रहो, वो दिन दूर नही जब तुम #Bollywood पर राज करोगे 🤗🤗🤗🤗 तुम्हारा शुभचिंतक – #LeaderRahulJain

— NamokaR ChanneL (@NamokarChannel) October 26, 2020
After taking a look at above tweets from fans, one thing is very clear that Divyendu is going to leave a lot of content here too for meme-makers to compile a book of memes as he did with Mirzapur.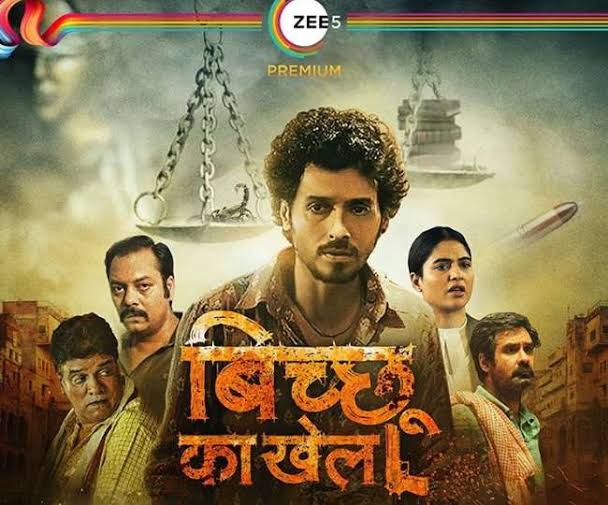 'Bicchoo Ka Khel' also stars Anshul Chauhan, Zeishan Quadri, Mukul Chadda, Rajesh Sharma, Satyajit Sharma and Gagan Anand in pivotal roles. The series will start to stream on 18th November 2020 only on Alt Balaji and Zee5.
For more such content keep checking our entertainment section.