On the 5th of June, the Government of Kerala confirmed two cases of Norovirus in the state. Two lower primary school students in Vizhinjam, Thiruvananthapuram were the ones affected by the virus. Norovirus spreads through contaminated water and food. As it is highly contagious Kerala government urges people to maintain hygiene strictly. The health department assessed the outbreak on Sunday and samples have been collected from the area for further analysis. The samples of 42 students who were admitted to the hospital were tested after they complained of diarrhoea and vomiting. They all are studying in LMLP school, Uchakada, Vizhinjam. The health department believes that students were affected by food contamination from mid-day meals distributed in schools. The Kerala education ministry has decided to conduct quality checks to make mid-day meals safe. Out of the 42 samples, two tested positive for the Norovirus.
"Norovirus infection has been detected in two children and their health condition is stable. There is no need to be concerned at the moment, but everyone should remain careful and maintain cleanliness". Kerala health minister Veena George said about the issue.
This isn't the first time the virus has been detected in Kerala. Last year, in November, Kerala had reported Norovirus attack cases in the Wayanad district. As per reports, a major outbreak affecting 76 persons was seen at the College of Veterinary and Animal Sciences in Pookode. In October-November, Kerala witnessed close to 1000 cases of acute diarrhoea cases. After the college suspected students of catching the virus from a local fast food centre, the water sources of the campus were chlorinated. 
Globally, according to WHO,  an estimated 685 million (68.5 crores) cases of norovirus are seen annually, including 200 million (20 crores) cases amongst children under five years of age. It causes an estimated 200,000 deaths a year of which 50,000 are estimated to be children. The casualties are higher in low-income and underdeveloped countries. Globally estimated healthcare costs and economic losses on norovirus are about 60 billion dollars.
What is Norovirus – Symptoms and causes?
Human norovirus, also known as Norwalk virus previously, was first identified in stool specimens collected during an outbreak of gastroenteritis in Norwalk. It was the first viral agent shown to cause gastroenteritis.
Norovirus also known as the "winter vomiting bug" or "stomach flu", causes inflammation of the lining of the stomach and intestines and is associated with vomiting and diarrhoea. This leads to severe dehydration in patients. Patients infected with norovirus often also feel nauseated and can have abdominal pain, fever, headaches and body aches. The National Health Service, Scotland named it "winter bug" because it's more common in winter, although you could catch it any time of the year. Norovirus infection generally lasts only for two days and there are not many after-effects. However, as norovirus causes dehydration in very young and old people, and in some patients with some other health problems, bodies will remain weak for one more week after contracting an infection.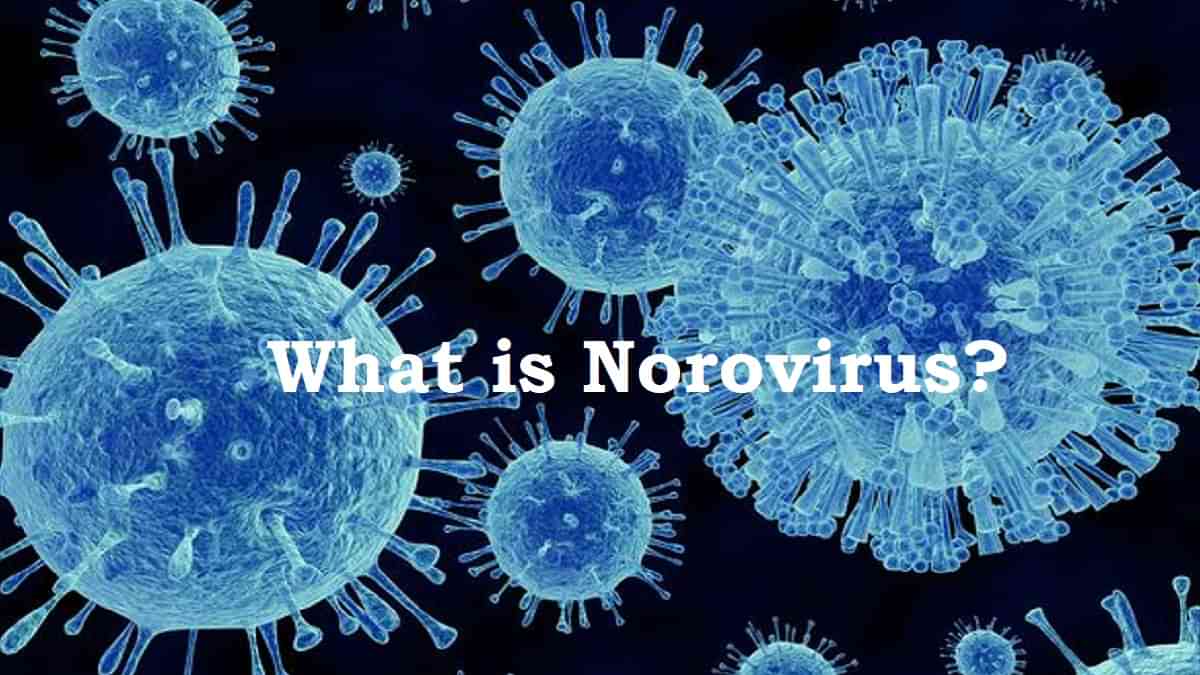 The R-value, or 'R0′, is the basic reproduction rate or the reproduction number that represents the degree of infectiousness of a virus. It is an estimate of the number of people an infected person could spread the virus to. An R-value of 1, for instance, means that every infected person could infect one other person. An R0 of less than 1 means a disease will not grow to epidemic proportions. The R-value of norovirus is highly variable even though the virus is very infectious. The range of R-value is very wide as from 1.1 to 7.2. Also, CDC, the US Center for Disease Control and Prevention says that one can get Norovirus infection several times in life as there are different types of these viruses and infection from one, does not provide protection against the rest of them.
Transmission and preventive measures 
Norovirus can be transmitted through contaminated food, water, and surfaces. It can be through direct contact with an infected person, through infected food, and also if a person touches a contaminated surface and then if the hand comes in contact with their mouth without washing. The food which is grown or harvested with contaminated water can also spread the virus. The symptoms can appear within 12 hours of exposure to the virus and can also come 1-2 days later. Or some people infected with the virus don't show symptoms at all. These asymptomatic people still can pass on the virus to another person.
Safety protocols to be followed for norovirus are similar to that of coronavirus. One should not touch their mouth or anywhere in the face immediately after touching any person or a surface. Another important precaution to be taken is not eating food that can be contaminated or have a visible doubt of contamination. Only have food like seafood after cooking properly as one of the main ways of norovirus is through contaminated water. One should wash their hands regularly and thoroughly. After going to the toilet, before eating, cooking, and serving food. Use Disinfectant in your house often. 
If infected by norovirus it is suggested that one should remain isolated from other people for at least three days after recovery to avoid passing it on. Also, have a large amount of water to rehydrate oneself from the large water loss from diarrhoea and vomiting.
Also Checkout: World's Oldest Profession recognized by the Supreme court