On the 41st day of Russia's invasion of Ukraine, Ukrainian President Volodymyr Zelensky addressed the UN Security Council, accusing Moscow of heinous atrocities in his country and urging that those responsible be brought up on war crimes charges before a tribunal similar to the one established at Nuremberg after World War II. India also denounced the murders of civilians in Bucha and asked for an impartial probe, after previously declining to officially condemn Russia's invasion of Ukraine.
According to a Ukrainian human rights ombudswoman, between 150 and 300 dead may be buried in a mass grave outside a church in Bucha, where Ukraine accuses Russian forces of murdering people.
Meanwhile, in retribution for Russia's "war crimes," the United States and its European allies imposed further sanctions on Wednesday, including a ban on new investments in Russia.
Here are the top points in the Russia-Ukraine conflict:
In a video message from Ukraine, Zelensky warned council members that citizens had been shot in the back of the head after being tortured, blown up in their residences with grenades, and crushed to death by tanks while in automobiles by Russian forces in the cities and villages they had occupied.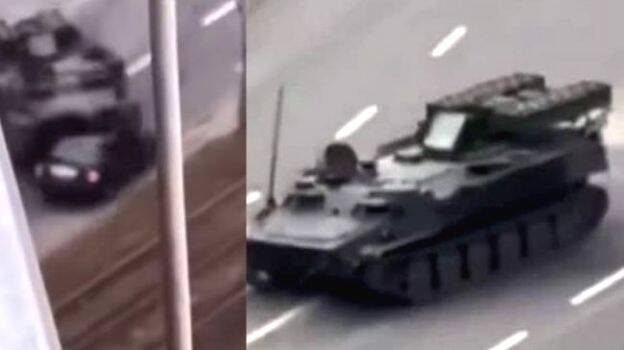 They severed limbs and slit their throats. In front of their children, women were raped and murdered. Their tongues were only taken out because their assailant did not hear what they wanted to hear from them when reciting what he called the biggest crimes since World War II.
India denounced the massacre of civilians in Bucha and endorsed the request for an impartial probe, marking the first time New Delhi has openly criticized actions attributed to Russian forces. TS Tirumurti, India's UN envoy, denounced allegations of civilian fatalities in Bucha as "very troubling" during a meeting of the United Nations Security Council attended by Ukrainian President Volodymyr Zelensky.
The proposed EU penalties, which must be approved by the bloc's 27 member states, would restrict Russian imports worth 9 billion euros ($9.84 billion) and exports to Russia worth 10 billion euros, including semiconductors and computers, as well as prevent Russian ships from accessing EU ports. Ursula von der Leyen, President of the European Commission, stated that the EU is also working on a ban on oil imports.
EU countries expelled dozens more Russian diplomats in coordinated steps that resulted in the departure of more than 200 envoys and employees in 48 hours. Following the announcement of about 75 expulsions by Germany and France on Monday, nations such as Italy, Spain, and Slovenia followed suit on Tuesday, while the European Union itself labeled a group of Russian officials working with its institutions "persona non grata."
The US Internal Revenue Service has halted information exchanges with Russia's tax authorities in an effort to stymie Moscow's ability to collect taxes and support its conflict with Ukraine. The IRS and Russia's Federal Tax Service have shared information under a 30-year-old tax pact to enhance domestic tax collections and the enforcement of tax laws in both nations.
The assassination of Ukrainians in Bucha was part of a planned plot to "murder, torture, and rape. As the Russian flood recedes from portions of Ukraine, the world is witnessing the death and damage left in its wake.
 Russian President Vladimir Putin has warned that any attempt by foreign governments to nationalize Russian shares in enterprises would be a "two-edged sword. Officials have already made pronouncements concerning the prospective nationalization of certain of our assets.
Satellite photographs shot in March and given to Reuters by the US company Maxar Technologies revealed bodies of civilians on a street in Bucha that was controlled by Russian forces until about March 30, casting doubt on allegations that the sights were manufactured.
Ukraine said it was ready for the deployment of 60,000 Russian reservists to reinforce Moscow's push in the east, where Russia's primary goals have included the port of Mariupol and Kharkiv, the country's second-largest city.
Also, Checkout: Increasing Oil Prices in India: National and International Causes Explained.