Every year, new TV shows fall into one of three categories: high-profile shows that everyone is watching and talking about (think Succession or Tiger King), shows that are doomed from the start and are likely to be canceled, and shows that are still finding their feet but show promise.
But there's another essential category to consider: underappreciated shows.
These are the shows that have received positive reviews but don't seem to get the same amount of attention as the big ones.
Those who do place their remotes on these programs and press play tend to remain with them and may even recommend them to a friend or two. But, for the most part, these 2021 shows aren't given the credit they deserve.
1. Kaafir
Kaafir is a Sonam Nair-directed Indian web television series that premiered in 2019.
The series is written by Bhavani Iyer and follows Kainaaz Akhtar, a lady from Pakistan-controlled Kashmir who ends up on the Indian side of the Line-of-Control (LOC) and is held captive on suspicion of being a militant.
2. The Mighty Ducks: Game Changers
The Mighty Ducks junior hockey team, now a division powerhouse, is picky about who makes the cut.
After being kicked out, a 12-year-old child named Evan organizes a new hockey team of underdogs with the help of the Ducks' original coach, Gordon Bombay, at his mother's insistence.
3. Mozart in The Jungle
In Mozart in the Jungle, a half-hour comic drama about finding yourself and finding love while conquering New York City, love, money, ambition, and music intersect.
As teenage oboist Hailey waits for her big break, a boisterous new maestro Rodrigo stirs up the New York Symphony.
4. Tabbar
On Friday, October 15, 2021, SonyLiv premiered Tabbar, a film starring Pavan Malhotra, Supriya Pathak, Gagan Arora, and Ranvir Shorey.
The family thriller follows a retired police officer who will go to any length to protect his family. He owns and operates a little grocery business, and he adores his wife Sargun (Supriya Pathak).
5. Good Girls Revolt
Good Girls Revolt is based on a true story and chronicles the lives of women who work as "researchers" at the fictional "News of the Week" newsroom (based on Newsweek magazine) under the supervision of a group of male reporters.
The story follows them as they prepare for their fight for equal rights in the workplace, particularly their right to work as reporters.
6. Dickinson
Emily Dickinson, a real-life aspiring writer, is brought to life in a highly dramatized and stylized rendition with modern sensibilities.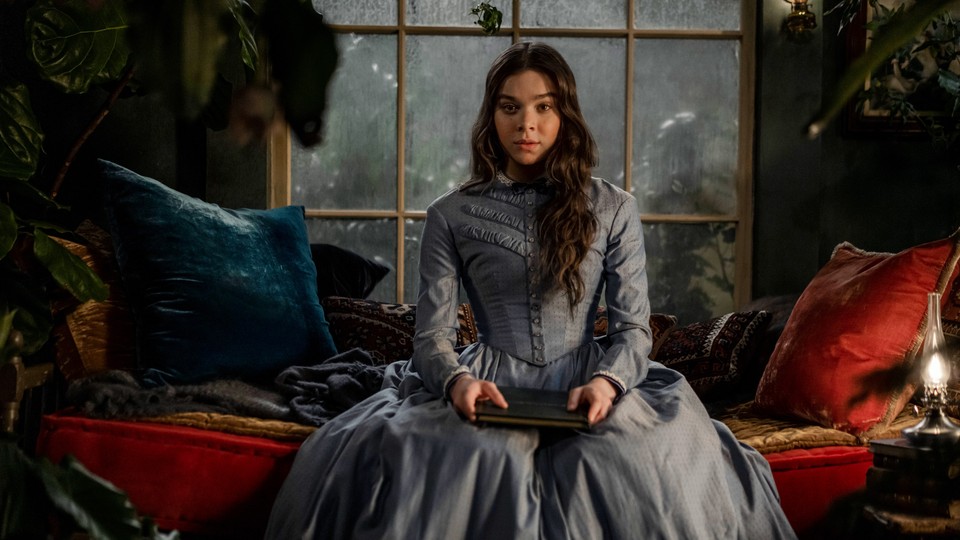 Dickinson will stop at nothing to rebel against her rigid culture and make her voice heard via the power of poetry, even being embarrassed by her own parents and rejected by society.
7. Gentleman Jack
Anne Lister, a pioneering LGBTQ+ woman, voracious learner, and cryptic diarist, returns to Halifax, West Yorkshire, in 1832, determined to change the fate of her decaying ancestral house Shibden Hall.
8. The Great
The Great contains 10 visually colorful episodes made by Tony McNamara, loosely based on the real life of Catherine the Great, Empress of All Russia.
It stars Elle Fanning and Nicholas Hoult as the Empress and Emperor of Russia, respectively. The plot is straightforward.
A convoluted story might destroy a joke or make it too intelligent to comprehend, but The Great is neither humorous nor brilliant.
9. November Story
November Story features a clever plot that boosts your expectations the instant you learn about the murder and the primary suspect, breaking the mold of traditional murder mysteries or who-dun-it crime thrillers.
It contains numerous narratives that are all connected with a murder and a date in November hiding a dark truth from the past, and it stars Tamannaah Bhatia as a computer/hacking expert.
Also Read: Recap- 5 BEST HORROR MOVIES OF 2021