On Tuesday, BBC released the list of Top 100 inspiring and influential women from all around the world. A total of four females made it to the list in which Ridhima Pandey, a climate Activist is the youngest one, being merely 13-years-old. BBC described her as a 'climate activist who at the age of nine filed a complaint to protest the lack of government action on the climate crisis at the UN Climate Action Summit'. The BBC website says that "these 100 women are highlighting those who are leading the change and making a difference during these turbulent times."
Ridhima Pandey is among the 16 children from around the globe along with Swedish activist 'Greta Thunberg' to file a landmark complaint at the UN against the five countries which include Argentina, Brazil, France, Germany, and Turkey citing rights violations by not acting on climate issues. She also has been involved in the 'Savo Thano Forest' movement against the Uttarakhand government for deforestation by cutting over 10,000 trees to expand the Dehradun airport. In 2017, she filed a plea in the National Green Tribunal through her legal guardian against the government of India for failing to implement environmental laws.
Ridhima said in an interview that "I am humbled and honoured. World leaders should come together collectively to ensure environmental security for the next generations. We, as global citizens, should ask our governments and compel them to make changes to conserve and protect the environment". She also welcomed elected US President Joe Biden's announcement that he would bring the US back to Paris Climate Accord. She also added that "It is going to make a huge difference. I want to see more world leaders acting on climate issues."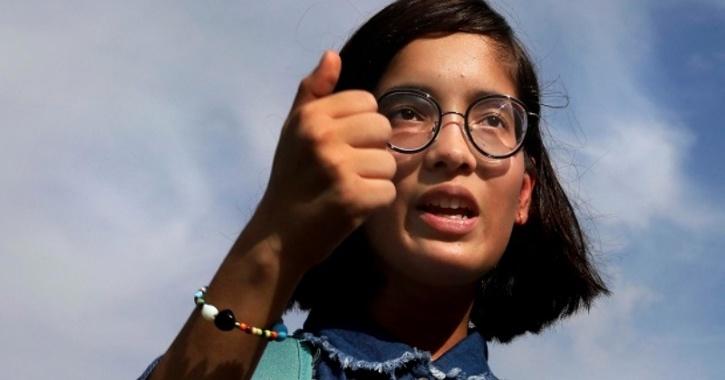 Other three names from India who made it in the BBC's list of 2020 are 82-years-old Bilkis Bano who led a peaceful protest against the CAA bill, Indian para-athlete, and current para-badminton champion Manasi Joshi and Isaivani, who made her name in the male-dominated field of Tamil Nadu's Gaana singing.
This 13-year-old activist is now has been busy with online campaigning to increase awareness among children and youth across the world and wants to travel to different schools and colleges across India to spread the message of environmental preservation.
Read:
For more, like us on Facebook or follow us on Twitter, Instagram and Telegram