Vietnam will export two million doses of African Swine Fever Vaccine to the Philippines by October, the government said on Wednesday, one week after it approved domestic use of the world's first commercial vaccines against the disease.
African swine fever has for years disrupted the $250 billion global pork market. In the worst outbreak in 2018-19, about half the domestic pig population died in China, the world's biggest producer, causing losses estimated at over $100 billion.
The vaccine to be shipped to the Philippines is produced for commercial use by AVAC Vietnam JSC, the government said in a statement, adding the company has already shipped 300,000 doses to the Philippines since its approval.
VIETNAM: ONE OF MODERN HISTORY'S MOST INFAMOUS CONFLICTS UNPACKED IN NEW FOX NATION SPECIAL BY BRET BAIER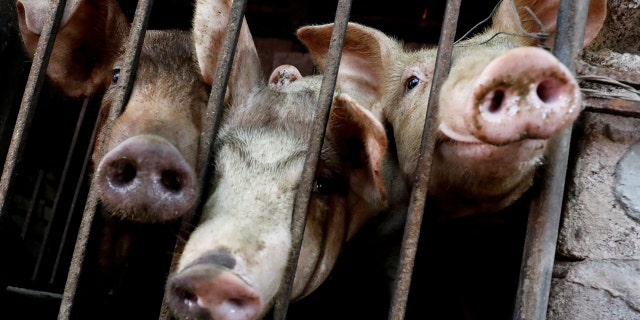 CLICK HERE TO GET THE FOX NEWS APP
The shipment "signalled huge export potential", the government said.
Vietnam late last month approved domestic commercial use of two African swine fever vaccines – NAVET-ASFVAC and AVAC ASF LIVE – co-developed by Vietnamese companies and researchers from the United States.
More than 650,000 doses of the vaccines had recently been tested on hog herds in 40 provinces throughout the country, with an efficacy rate of 95%, according to the government.
(this story has not been edited by TSA Mag staff and is published from a syndicated feed.)