The best biographies, at the risk of sounding cliché, accomplish precisely that: they bring their characters to life. A great biography isn't just a recitation of events that occurred in someone's life. Rather, it should weave a story and weave a narrative in the same manner that a novel does. Biography stands off from the rest of nonfiction in this sense.
All of the biographies on this list are as engrossing as, if not more engrossing than, good novels. Please enjoy the 8 best biographies of all time, some historical, some contemporary, but all magnificent, life-giving tributes to their subjects.
1. War and Peace: FDR's Final Odyssey by Nigel Hamilton
This chapter, which coincided with the 75th anniversary of D-Day, concludes Nigel Hamilton's famous trilogy (which is available as a three-part boxed set). This book reminds me of David McCullough's Truman, which is possibly my favorite presidential biography of all time.
While many people underestimated Truman during his presidency, readers of McCullough's 1992 biography will see how he successfully overcame the immensity of the obstacles he faced and the lasting impact his leadership has on our society. Many of Truman's triumphs (and failings) were attributable to what he inherited from Roosevelt, as Hamilton's FDR trilogy demonstrates. 
2. A Beautiful Mind by Sylvia Nasar
"A Beautiful Mind." The film, which is based on the true tale of John Nash, who won the Nobel Prize despite his schizophrenia, effectively conveys the message that rehabilitation is possible and that "amazing things can happen."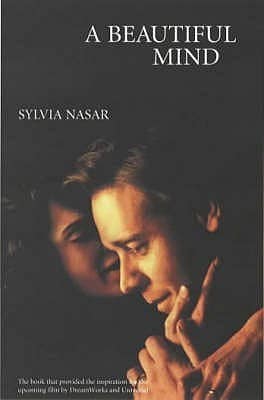 This biography of renowned mathematician John Nash was a Pulitzer Prize finalist in 1998 and the inspiration for the award-winning film of the same name. Sylvia Nasar delves into Nash's illustrious career, from his early days at MIT to his work at the RAND Corporation — as well as his internal fight with schizophrenia, a disorder that nearly ended his life.
3. Mozart: A Life by Peter Gay
Is it possible to condense the life of probably the greatest composer of all time into just 160 pages? Peter Gay, a historian and previous National Book Award winner, masterfully pulls it off with a quick, engaging, and informative narrative that not only delves into the nature and personality of the musical genius, but also provides a rich background of the economic and political times that influenced his life and work. 
No, he wasn't poisoned by a rival composer, and no, he wasn't buried in a pauper's cemetery, according to Gay's 1999 biography. This book isn't a deep dive or a long story, yet it can supply all the necessary information for an inquisitive reader.
4. Alexander Hamilton by Ron Chernow
Alexander Hamilton by Ron Chernow is not merely the basis for a hit Broadway musical, but also a work of creative genius in and of itself. From his role in the Revolutionary War and early American governance to his sordid (and eventually career-ending) romance with Maria Reynolds, this enormous work of over 800 pages chronicles every known moment of the youngest Founding Father's life. He may not have been president, but he was a fascinating and unique man in American history, and learning the reality behind the songs is entertaining.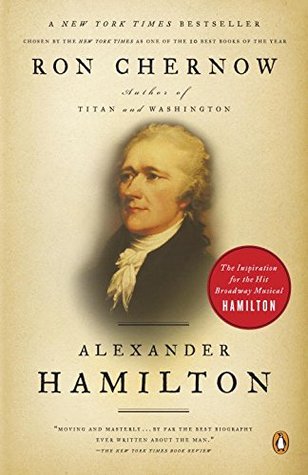 5. Anthony Bourdain Remembered by CNN
Long before he became a globally renowned TV star of the smash CNN series "Parts Unknown," Anthony Bourdain sadly took his own life in 2018. If one enjoys going to restaurants and is curious about how they work from a business and creative standpoint, one may not enjoy reading Kitchen Confidential, his first and most famous book, simply because of all the crazy stories of drug use and partying that went on behind the scenes at the restaurants where he worked. 
However, Anthony Bourdain Remembered, a bestseller released only last month that compiles memories and anecdotes from his fans, friends, and CNN coworkers, focuses on Bourdain's legacy.
6. Barracoon: The Story of the Last "Black Cargo" by Zora Neale Hurston
Zora Neale Hurston, a renowned essayist, short story writer, and novelist, switched to biographical writing in 1927 with this extraordinary work, which she kept under wraps until it was published in 2018. It's based on Hurston's discussions with Cudjo Lewis, the last known survivor of the Middle Passage slave trade.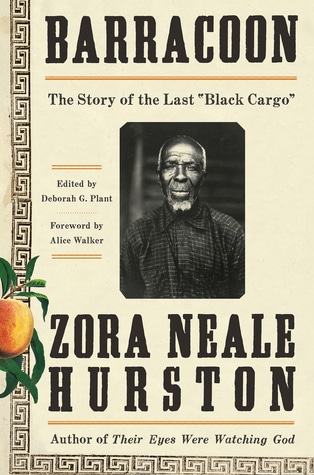 This chronicle of the "last black cargo," written in searing detail and Lewis' immensely emotive African-American vernacular, will transport you back in time to a past that, chillingly, is not quite as far away from us as it feels.
7. Stalin: The Court of the Red Tsar by Simon Sebag Montefiore 
The biography of Stalin by Montefiore by Simon Sebag Montefiore, published in 2003, is about a man who faced death every day of his life on his way to becoming the leader of millions and an infamous reminder of what may happen when the wrong leaders ascend to power. However, as the book reveals in great and sometimes graphic detail, he attained that power through a variety of ruthless and brutal methods. 
More intriguingly, Montefiore gives numerous examples of Stalin befriending other politicians, party members, and others only to leave (and in some cases eliminate) them in pursuit of his objectives. Is it possible for a vicious monster to ascend to the top and stay there for the rest of his life? This book demonstrates how it's done.
8. Churchill: A Life by Martin Gilbert
Despite the fact that several biographies of Winston Churchill have been tried, Gilbert's is the definitive work on the man who is often regarded as Britain's greatest prime minister of all time. 
This book is a fitting monument to the mercurial man who led Britain through World War II, with a deft combination of in-depth research and emotionally rendered details.
Also Checkout: 6 Books Recommendations By Benedict Cumberbatch

Source: TheEducationDaily