WWF Water Risk Filter is an online tool co-developed by World Wide Fund for Nature which evaluates the places that are prone to water risk by analysing graphs and other factors.
Out of 100 cities, 30% of the list comprises of Indian cities that are prone to face water crisis as of battling droughts to floods.
Jaipur is more prone to the risk followed by Indore & Thane. Mumbai, Kolkata and Delhi also feature on the list.
Among other cities on the list are: Amritsar, Pune, Srinagar, Kolkata, Bengaluru, Mumbai, Kozhikode, Visakhapatnam, Thane, Vadodara, Rajkot, Kota, Nashik, Ahmedabad, Jabalpur, Hubli-Dharwad, Nagpur, Chandigarh, Ludhiana, Jalandhar, Dhanbad, Bhopal, Gwalior, Surat, Delhi, Aligarh, Lucknow and Kannur.
Globally, cities like Beijing, Johannesburg, Hong Kong, Istanbul, Mecca and Rio de Janeiro. Almost half of the cities on the list are from China.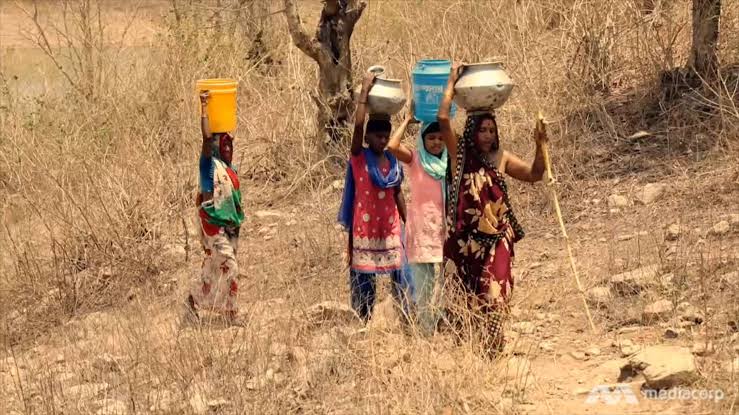 WWF Water Risk Filter presents data of 100 cities that are expected to suffer great jump in water risk by 2050 which comprises to be the residence of 350 million people as well as are places of both global and national economical importance. While the population in these areas of high-water risk could increase from 17% as of 2020 to 51% by 2050.
This Water Risk Filter gave a risk score to every city out of five where any place above three is at 'high risk' and anything above four is at 'very high risk'. While all 30 Indian cities receiving a score of at least three or above, this issue needs to be in serious consideration as soon as possible.
Dr Sejal Worah, programme director of WWF India, stated that "The future of India's environment lies in its cities. As India rapidly urbanises, cities will be at the forefront both for India's growth and for sustainability. For cities to break away from the current vicious loop of flooding and water scarcity, nature-based solutions like restoration of urban watersheds and wetlands could offer solutions. This is our chance to re-evolve and re-imagine what the future of the cities could be."
Along with droughts and floods, the risk level of cities was evaluated by calculating aridity, freshwater availability, climate change impact, the presence of regulatory laws governing water use, and conflict.
Urban water management framework could be integrated with the Smart Cities initiative to support ecosystem restoration and wetland conservation for water-smart and climate-resilient cities. WWF report noted how "urban watersheds and wetlands are critical for maintaining the water balance of a city, flood cushioning, micro-climate regulation and protecting its biodiversity".
Alexis Morgan, WWF Global Water Stewardship Lead, said in a statement, "Cities across the world have paid a high price in recent years due to worsening water risks. From acute risks that have seen historic floods to chronic risks that have seen their taps running dry, the water challenges cities are facing are only going to increase in the coming decades because the impacts of climate change will primarily be felt through water."
For the trouble that is common to nearly the whole world, the solutions required at the root level are restoring natural water reserves to their habitual environment along with the more practical way of equal water management around a particular region as it will give us a plus over both drought and flood conditions.
More importantly for this man-made crisis, we need more psychologically practical approach towards saving more and more water for the sake of a better world and a less dehydrated future.
Read: 10 Headlines From The Pre-Pandemic 2020 That Feel Like They Happened Ages Ago