Kevin Hart, one of the new comic kings, has progressed from stand-up comedian to full-fledged movie star. He applies his comedic abilities to bring daring characters to life on the big screen. Kevin Hart movies keep audiences laughing, coming back for sequels, and flocking to his future endeavors. In this article, we are going to discuss some of the best Kevin Hart movies to watch.
It's difficult to believe that Kevin Hart has acted in 45 films in the last 20 years. Paper Soldiers, a 2002 film starring the industrious actor and stand-up comedian, was his debut film role. However, he did not become a megastar until the early 2010s.
He has never looked back since. The success of Jumanji and other Kevin Hart films demonstrates that audiences will pay to see him produce energetic comedic performances on a regular basis.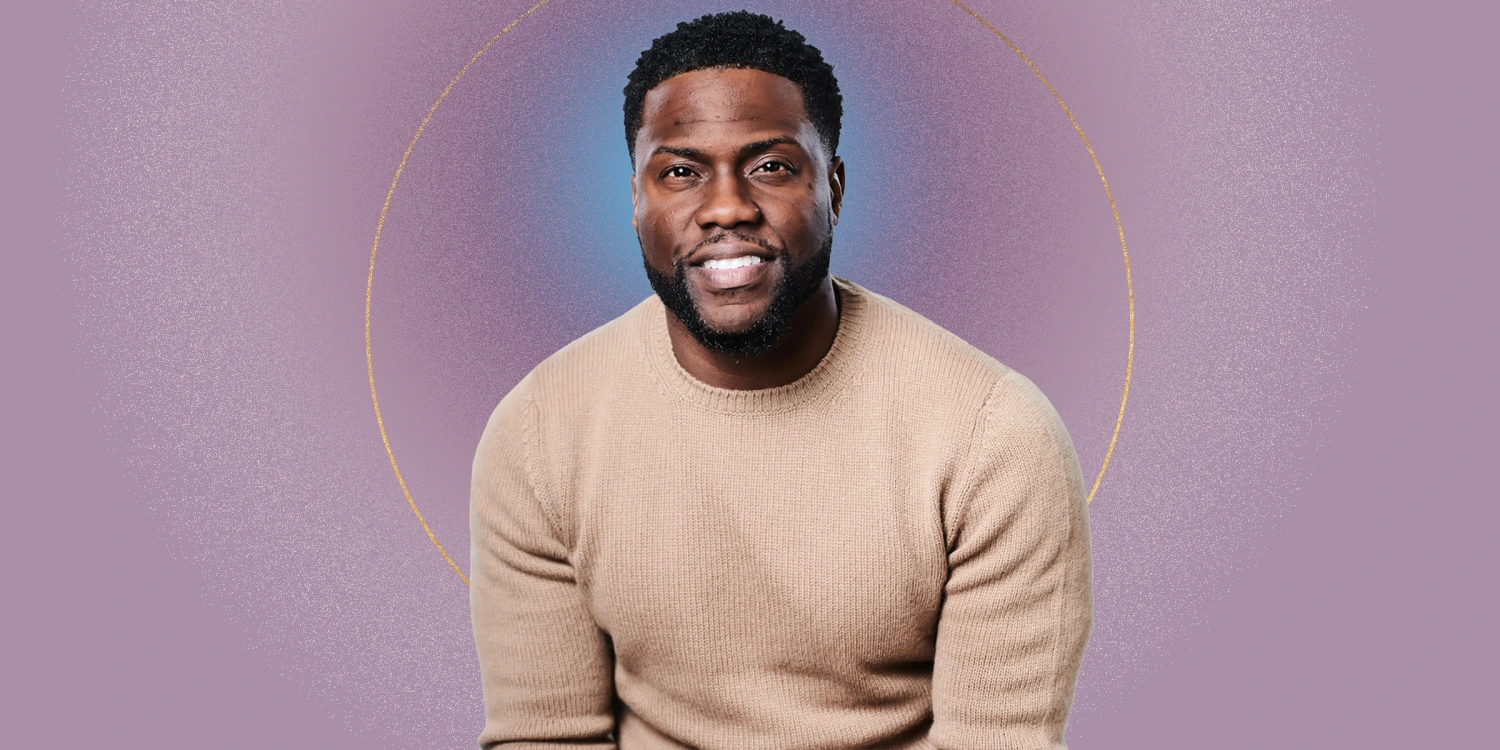 Time Magazine named him one of the 100 Most Influential People in the World in 2015. In addition, Hart has been nominated for 49 film and comedy awards from various organizations. Kevin Hart starred in some of the best comedy movies of the past few years. His performance was loved by the audience. So, we have curated this list of the 10 best Kevin Hart movies to watch for you. Choose your pick!
Take a look at our list of the 10 best Kevin Hart movies of all time:
1. The Upside (2017)
IMDB – 7.0
Kevin broke out of his usual humor sidekick character and took on a more serious task in this picture, which caught everyone off guard. Bryan Cranston and Kevin Hart star in the film, with Hart playing Dell Scott, a man who has recently been released from jail and is looking for a job. The movie is based on a true event and is very motivating, with Cranston and Hart giving such great on-screen chemistry and bonding.
Many critics were divided on the film's reception, but I found it to be extremely appealing, with some genuinely amusing and sweet moments. An excellent comedy-drama that deserves to be on this list of best Kevin Hart movies to watch.
2. Jumanji: Welcome To The Jungle (2017)
IMDB – 6.9
This is without a doubt one of Kevin Hart and Dwayne "The Rock" Johnson's best collaborations. A group of high school students uncovers an old-generation game system in Jumanji: Welcome To The Jungle. 
There is a game named Jumanji in there. The game draws them into its jungle setting and changes their bodies before they know it. Kevin Hart's performance in the movie was loved by the audience. Making the movie one of the best Kevin Hart movies to watch.
3. This Is The End (2013)
IMDB – 6.6
Kevin Hart plays himself in Seth Rogen's comic classic This Is The End. The plot revolves around six friends who become trapped inside a house in Los Angeles after the city is rocked by a series of unusual disasters. Limited resources and tensions put a strain on the pals' once-solid friendship. They are eventually driven to step outside and face the impending horror.
4. The Life Of Pets (2016)
IMDB – 6.5
A humorous animated comedy about the imaginary life of pets after their owners leaves for the day. Kevin Hart portrays Snowball, a white bunny. Snowball, the bunny, is also the cult leader of "The Flushed Pets," a gang of sewer animals. 
These are animals who gathered together and decided to live in the sewers after being mistreated by their human masters. The film was a massive commercial success, collecting $875.5 million worldwide. It is now the 17th most successful animated picture of all time.
5. Top Five (2014)
IMDB – 6.4
Kevin Hart featured Chris Rock in his comic series Real Husbands of Hollywood, and Rock returned the favor by including Hart in his critically acclaimed film Top Five. The film was written, directed, and starred Rock.'
In the movie, Hart played Charles, a well-educated agent for comic and actor Andre 3000. (Chris Rock). Other well-known comedians who appear in the film include Adam Sandler, Jerry Seinfeld, Tracy Morgan, JB Smoove, and Cedric The Entertainer.
6. Central Intelligence (2016)
IMDB – 6.3
Dwayne Johnson and Kevin Hart starred in Central Intelligence, their first picture together. Johnson plays Robbie, a former high school misfit who has now become a CIA operative, while Hart plays Calvin, a previously popular high school student who is unhappy with his life.
The two reunite and collaborate on a dangerous covert operation. Jason Bateman and Aaron Paul round out the film's outstanding cast.
7. The Five-Year Engagement (2012)
IMDB – 6.2
Kevin Hart appeared as a supporting character in this film, as a colleague of psychotherapist Violet Barnes. A chef named Tom falls in love with Violet in the film. After a year, he proposes to her and sets a wedding date. However, work-related concerns force them to postpone their wedding and threaten to end their love. 
The film was not a commercial success, as it barely broke even by a little margin. The critical response was similarly mediocre. However, it gained popularity after being published on BluRay. It's currently regarded as one of the best romantic comedies of the last decade. The role of Kevin Hart made the movie a lot more fun to watch.
8. About Last Night (2014)
IMDB – 6.1
The story follows two new couples as they deal with the obstacles, challenges, and experiences that come with falling in love. Regina Hall certainly steals the show, but Kevin manages to hold his own in this one. Regina and Kevin's chemistry is funny as they play the loud, chaotic pair, whilst Michael Ealy and Joy Bryant represent the more conventional marriage. 
If Regina and Kevin paired up in more films, we'd have comic tag-team gold for the rest of our lives! They nearly seem to have gone off-script at every opportunity, delivering natural humor rather than forced scripted comedy.
9. Get Hard (2015)
IMDB – 6.0
Kevin Hart and Will Ferrell came together in Get Hard. This 2015 comedy is centered on their characters' outrageous actions as they prepare for prison. The FBI unjustly arrests James (Will Ferrell) for fraud and embezzlement, giving him 30 days to prepare for a ten-year prison sentence. 
He hires Darnell (Kevin Hart) to teach him how to "become hard" for jail life. Darnell has no knowledge of jail life because he has never been there, but he pretends to in order for James to pay him $30,000 for teaching him how to survive prison.
10. Night School (2018)
IMDB – 5.6
Night School, starring Tiffany Haddish and Kevin Hart, was released by Universal Pictures in 2018. Teddy Walker, played by Hart, is a man who returns to school to receive his GED so that he can work at a financial investment firm. Carrie, his night school teacher, is played by Tiffany Haddish. She genuinely cares about her students' achievement, hence she may adopt a few unconventional teaching techniques.
Night School is primarily about a group of oddball people banding together to acquire their GEDs, as well as the love story between Teddy and his fiancée, Lisa (Megalyn Echikunwoke). Teddy and Lisa's romance is one of the most compelling aspects of Night School, and it's difficult not to root for them.
Kevin Hart, who is both hilarious and charismatic, has a long list of acting credits to his name. Some of the best Kevin Hart movies have been mentioned above. Tell us about your favorite Kevin Hart movie of all time in the comment section below.
Also Checkout: Badhaai Do Review: A Family Entertainer With A Powerful Story