Travelling to some of the beautiful places in the world is a life-changing experience. You exponentially improve your view of the world. As rightly said by Saint Augustine, "The world is a book and those who do not travel read only one page." So why not travel?
However, the world comprises more than 100 thousands of cities and you would definitely not want to put off yourself by shabby surroundings and roads, take home negative opinions of the places when you get there, right? Therefore, the key is to narrow your choices.
We introduce to you the top 10 safest or the cleanest countries of the world.
10. Honolulu, Hawaii
The tropical heaven and the pearl of Hawaii-Honolulu stand as one of the cleanest city in the world. Prevailing as the capital of the islands, all the financial resources are centralized in the capital. The place is not much colonized and its supervision is taken care of by its massive tourism.
No percentage of garbage is accepted here and it greets all tourists with open arms.
The American Public Transportation Association has promoted Honolulu's transport system, which comprises dutiful bus lanes because they have helped curtail traffic and exhausts smokes. Further, Hawaii's capital has some of the lowest ozone and PM 2.5 particulates degrees in the country due to its area in the Pacific Ocean.
Places to visit: Pearl Harbor, USS Arizona Memorial, Waikiki
9. Oslo, Norway
The Norwegian capital is not only the soul of Europe, but also one of the cleanest city in the world. Its administration is very specific, taking care of issues such as waste management, garbage disposals, and pollution.
The city is clean and beautiful and is the center of attraction. Six years ago the local administration inaugurated buses that run on the fuels taken from human garbage.
Officials don't limit expenditures when it comes to teaching people on the values of keeping the environment unpolluted. Waste management procedures generate both fuel and electricity.
Places to visit: Vigeland Sculpture Park, Akershus Fortress, Viking Ship Museum
8. Freiburg, Germany
The eco-city in Germany is one of the cleanest cities in the world, also known as the "Flower City" as it's full of trees and hills covered with flowers.
Its residents are very enthusiastic about eco-friendly techniques. The city is also a tourist spot because of its cleanliness, fresh air, and mountain sceneries.
Grass gardens, parks, and other green projects are noticeable all over the city. Eco-housing and car-free streets contribute to maintaining the city's air, fresh and clean.
Places to visit : Münsterplatz, Historical Merchants' Hall, Freiburg Bächle
7. Wellington, New Zealand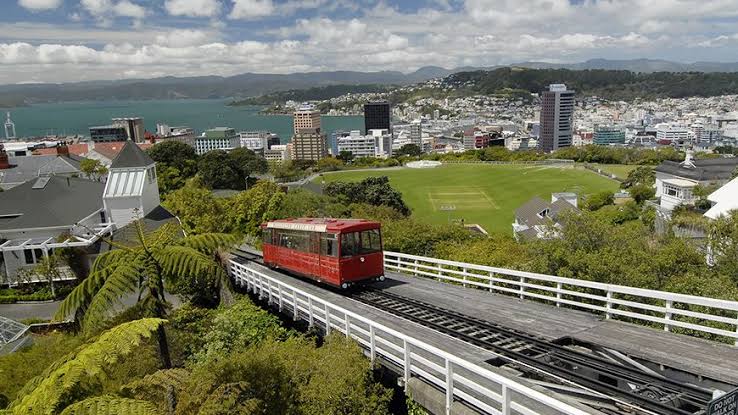 However, Wellington is not a famous destination amongst travellers but the barely populated area is very well conserved and tidy. The amazing city grabs the attention of the observers' with its near-perfect sceneries and architecture.
More than a third of provincial residents utilize the bus to go to work and come home. This is an enormous help toward reducing air pollution.
Wellington being a windy city, guarantees that any exhaust smokes from cars or from fireplaces are knocked away fast. Rigid environmental policies in the country benefits to keep the majority of cities tidy and pollution-free.
Places to visit: Te Papa Tongarewa Museum, The Beehive, Wellington Botanic Garden
6. Kobe, Japan
Japanese are known for their disciplines and commitments hence, skip no step in maintaining their cities. The city is situated on Osaka Bay in middle Japan and is recognized to be the cleanest in the whole country.
Kobe flatters itself in having one of the most productive waste disposal systems, probably in the world. Locals try to maintain its environmental-friendly status as they always keep the freeways neat, despite its population of more than 1.5 million citizens.
The storm drainage system in Kobe is entirely separate from the sewage system, so heavy rainfall doesn't influence the garbage treatment.
Places to visit: Takenaka Carpentry Tools Museum, Akashi Kaikyo Bridge, Oji Zoo
5. Singapore
The Princess of cleanness, Prince of hygiene, enchantress of the spotless, Singapore, is often considered both the cleanest and the safest city in the world. This comes as an outcome of its many rigorous urban policies, which have received the title of 'the city of rules'.
Chewing gum is famously prohibited in Singapore, anti-litter laws are utilized to find any casual litterer, and police even carry out spot checks to assure public toilets have been washed out, and there is a fine for this also.
You can expect any hotel in the city to fulfill all the laws – The Quincy Hotel is an elegant choice.
Places to visit: Universal Studios Singapore, Singapore Flyer, Gardens By The Bay
4. Adelaide, Australia
Adelaide, the capital of South Australia is contemplated to be one of the nicest cities to live in. The city is placed between St. Vincent Gulf and Lofty mountain and is very significant in terms of economy and culture. It is also the retail centre of the country owing to its numerous financial organizations.
Adelaide has an year-round pleasant climate and fresh, clean air.
The city had prohibited cars that give out smoke. With that Adelaide's innate "fence" of huge mountain ranges, and why the air there is so clean makes a lot of sense. Litter has been banned as well. About 85 percent of the trash in the city is recycled.
Places to visit: North Terrace, Adelaide Botanic Garden, Art Gallery of South Australia
3. Luxembourg
Luxembourg is a minor country that puts extraordinary intensity on keeping its city and capital clean. The capital is beautiful and residents know that their duty is to keep their city and country as clean as possible for all to celebrate.
Luxembourg is known not only for its very elevated standard of living but also for many green territories, conserved castles, and forests.
It conducts around 200 eco-companies, working in renewable energy, waste administration, water treatment. Officially named "The Grand Duchy of Luxembourg," It is also on the record of places where people live the longest.
Places to visit: The Old Quarter of Luxembourg City, National Museum of History and Art, Luxembourg City,The Bock Casements, Luxembourg City
2. Zurich, Switzerland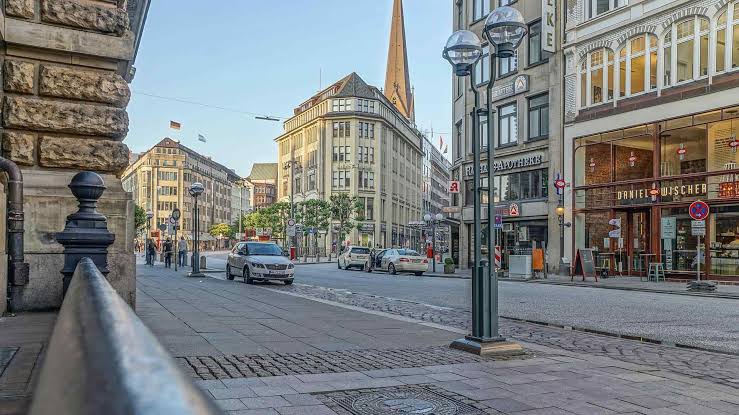 Boasting of an unconquerable status for its high quality of life, Zurich, the largest city in Switzerland also has extremely clean air to offer.
The city has a beneficial waste management system and their recycling is also concentrated on how to reuse commodities in energy consumption effectively.
It has also managed to formulate a very efficient and clean public transport system.
Trains, trams, boats, buses, and even streetcars are easily accessible so, people are stopped from driving their own cars consuming a lot more gas than required, resulting in fuels being released into the air. This prevents pollution.
Places to visit: Old Town, Uetliberg, Lake Zürich and Bürkliplatz
1. Calgary, Canada
The cleanest city in the world is positioned between the Rocky Mountains and Prairies in Canada. It also has two rivers streaming across it, enhancing the beauty of the city.
Its primary area of concern is energy production which clarifies its excellent conditions and coordinated community and services.
The city has made huge modifications in sanitation and eco-initiatives. The Green Calgary requests locals advice on how to compost and even how to store a litter-less lunch.
Also, the locals face huge fines for littering. The "Too Good to Waste" program was inaugurated in 2007; it intends to lessen the percentage of waste brought to landfills.
Places to visit: Calgary Stamped, Day Trip to Banff & Lake Louise, Calgary Zoo and Prehistoric Park
Also read :
5 Exotic Hotels which you must consider if you relish exploring new places
12 Countries Where You Can Smoke Weed And Still Not Get In Trouble
Follow our Lifestyle section for more such stuff.