There is a famous saying about achieving success as put forth by Colin Powell is, "There is no secret to success . It is the result of preparation, hard work, and learning from failure". This saying truly fits to determine the success of a handful of Bollywood celebrities who earned a name and fame for themselves by defying Nepotism. Their success is the outcome of their constant efforts and their undying spirits to pursue their passion.
Despite their humble background and the odds which they faced throughout their road to success, their honest determination and trust in the process proved that no matter what your circumstances could be, If you believe it, you gonna surely accomplish it.
While the debate on Nepotism remains, the Hindi film industry has various such examples who made it big for themselves without a godfather, proving that talent and hard work can take you a long way.
Based on their talents and creativity, these Bollywood celebrities managed to break through the industry despite receiving tough competition from the second generation of Kapoors and Chopras.
1. Shah Rukh Khan
The King of Bollywood must be on the top of the list of actors who hail from a humble background but due to their constant untiring efforts made it to the top as no other 'outsider' had.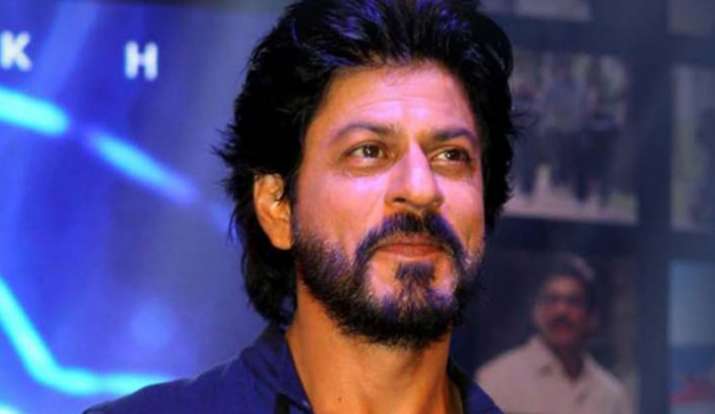 Shah Rukh Khan quit his Masters in Mass Communication to pursue his passion in an acting career. He grew up in a middle-class family and lived in a rented apartment but did not fail to make his dream come true.
Though started his career by working in a TV serial, in no time SRK landed in films. Now touted as king khan owing to the fame and love which he had been receiving not only in India but overseas as well.
SRK traced his own path to success, despite his wife secretly wishing for him to change his career so that they could have a normal life. 
2. Farah Khan
The pro filmmaker and choreographer Farah Khan and her brother Sajid Khan have a troubled childhood With parents who were separated. Their life was torn between two households. 
After her father's death due to alcoholism, the family's financial condition was so pathetic that they even had to borrow money from friends and relatives to organize his funeral. 
But soon the self-taught dancer took matters into her own hand and due to her hard work and honest determination become one of Bollywood's greatest choreographers and later an ace director.
Today Farah has some of the most successful movies with Shah Rukh Khan as the main lead that turned out iconic as well. If you are a fan of this actor and director duo I am sure you already might have guessed the names of the projects.
3. Nawazuddin Siddiqui
One of the eight children hailing from a family of farmers, the man has made a special place for himself in Bollywood and in the hearts of his fans.
From working at a pharmacy to being a watchman, Nawaz tried really hard to make ends meet. Initially, Nawazuddin was far away from the world of cinema. But his interest in acting took him to the National School of Drama and he landed small roles in films among which Amir Khan starrer Sarfarosh in 1990 is his debut movie.
Despite working in a film that was a huge success of its time, Nawaz didn't get much limelight. Finally, his hard work pays off and begged for a role in the 2010 film Peepli live where his acting got noticed. From there onwards, his journey of success started and there is no looking back. He gave strong performances in movies like Gangs of Wasseypur (2012) and The Lunchbox (2013). Today, Nawaz is being recognized as one of the critically -acclaimed actors of Bollywood.
4. Arshad Warsi
You all might have fallen in love and adore the character named Circuit played by Arshad Warsi in the blockbuster movie Munna Bhai MMBS. But before becoming such a big name in the Bollywood industry, Warsi had battled many odds.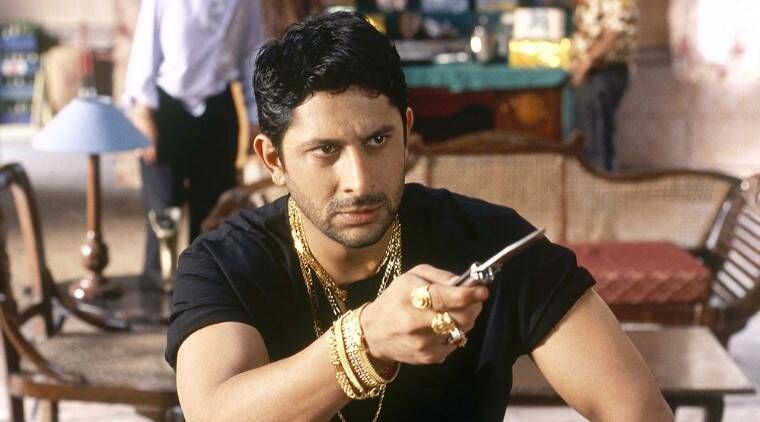 Hailing from a well-off family, his journey to enter the Hindi film industry has never been smooth as it seems. After his father's untimely death, the family had to shift from Bangalow to a studio apartment.
Owing to the downfall, he dropped out of school in 10th grade and started working as a salesman in a cosmetic company at the age of 17. He also worked in a photo lab to meet his living expenses. During this age only, he developed an interest in dancing and Choreography and landed few Bollywoood projects. Destiny took a quantum leap and Arshad landed the first role for the movie Tere Mere Sapne offered by Jaya Bacchan. The rest, as they say, is history. 
5. Kangana Ranaut
In an industry running on nepotism, the queen of Bollywood stands for her knack and unwavering determination. Often making headlines for her tweets, Kangana Ranaut is one of the most desirable actresses in Bollywood.
From an outsider to an out of towner to the queen of the industry, Kangana's journey to stardom is full of several controversies.
Born in a middle-class family in the town of Himachal Pradesh, her parents were not supportive of her decision to join Hindi Film Industry. Being the definition of a self-made woman, she ran away from home and started her career with Modeling. Today, Kangana is well known for her acting skills and has made a mark for herself in the industry.
Also Checkout: Horrifying Glimpses From History