Bollywood has always been a name of entertainment which attracts people with all sort of interests. Most of its movies are a one-time watch but there also a bunch of movies that have been repeatedly watched again and again over the time and, to our surprise, they have never filled us with boredom even once. In fact, we get the same vibe and pleasure no matter what 'n' number of times we lend our eyes to it.
We still get a feeling of watching the movie for the first time, whenever we put it on revision mode. This is some sort of long-lasting impression that some movies have left us with, which cannot be withered away. And when we are talking about rewatchable Bollywood movies then movies of 90s have to be a big part of the list.
Today, TSA has brought its readers the list of 8 movies from the 90s whose love is not going to diminish among the masses for many years to come, for sure.
1. Dilwale Dulhaniya Le Jayenge (1995)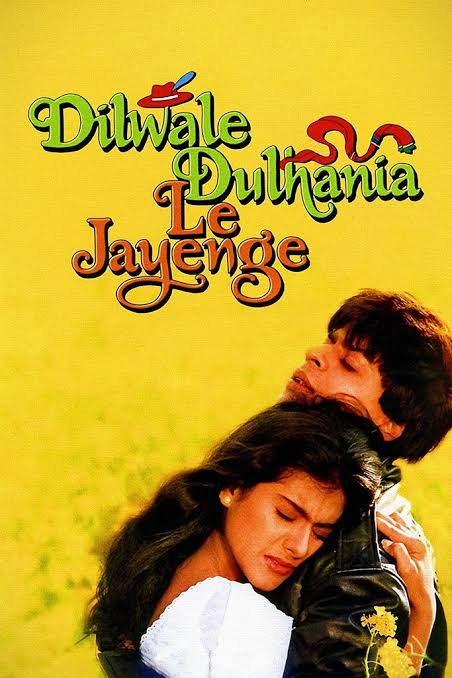 A flawless Indian Fairytale can be rewatched over and over again with the same amount of love for not just the main lead but the whole cast. This foreign-based love story of Raj and Simran has made every desi girl believe that they will too meet their Raj who "Khwabon Mein Jo Aaye, Aake Unhe Chhed Jaye" DDLJ is such a film which stands firm for the love of so many hearts.
No wonder it was continuously screened in Maratha Mandir, Mumbai for more than 20 long years. It's hands-down the best romantic Bollywood movie with the best sequences, dialogues, songs and more than that the BEST onscreen pair of Shahrukh and Kajol. I can bet every romantic heart must have watched this innumerable times and can still watch more, no?
2. Andaz Apna Apna (1994)
Had this movie released today, it could have been the highest-grossing comedy film of the time. Every character was remarkable with their performance. Especially, Teja, Crime-Master Gogo and Robert have got a separate fan base. How many movies do we get these days which provide us with villains that are loved and whose performances are revisited again and again? It is a movie which I must have watched uncountable times with the exact same interest and I can say the same for most of you too, am I right?
3. Hum Dil De Chuke Sanam (1999)
Iss movie ko Hum Dil De Chuke!!
The movie hits all the right chords of the heart and is a very heartwarming and equally heartbreaking tale of Nandini and Sameer played by Aishwarya and Salman respectively (as if you don't know :D) Now thinking about it, I've come to realize that Sanjay Leela Bhansali's all films are rewatchable multiple times, no?
Satte Pe Satta (1982)
Satte Pe Satta is a musical comedy which has right doses of humour, music and action. The combination of such makes it a complete entertainment package which never fails to kick your boredom out of the window. It is a brilliant entertainer with memorable sequences foot-tapping music with the great chemistry of Hema Malini and Amitabh Bachchan.
Hum Apke Hain Kaun (1994)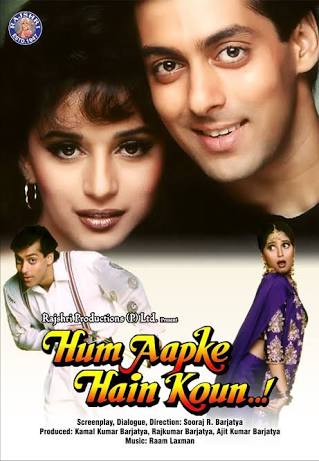 A Rom-Com which is one of the best Bollywood movies for many people. Even after 26 years of release, it stands strong. The iconic scenes are loved and watched over and over again. In desi weddings, it's a must to play the evergreen songs of the film. With its great music, iconic dialogues and much-loved storyline it is a complete treat to watch. The best part is that it is equally loved by all the generations possibly present in an Indian joint family, hence its screening makes it a fun family time.
Sholay (1975)
I would call Sholay as one of the greatest Bollywood creations of all time. The 3 hours 24 minutes long action-packed thriller Sholay has iconic dialogues, songs, humour, story and cast which cannot be beaten by any other film. It is a CLASSIC that can be watched multiple times with the same zeal and pleasure.
Dil Toh Pagal Hai (1997)
Even after more than two decades of the release, the movie looks fresh and an absolute delight to watch. The amazing dance performances and the ever pleasing songs make it even more pleasurable to watch. After watching it every girl likes to believe Pooja's firm belief that "Kahin na Kahin, koi na koi mere liye banaya gaya hoga, aur kabhi na kabhi main use zaroor milungi." And well, to be honest I too believe that someone somewhere has been made for me and someday I will definitely meet her. Are you like me too?
Jo Jeeta Wohi Sikander (1992)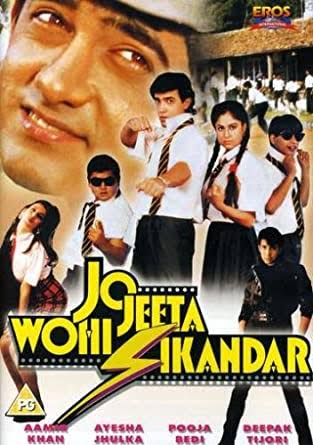 It is a timeless classic and I have got no words for this one. It brings me down my school days every time I watch it. The school rivalry, that sweet budding love with the best message ever that with determination you can get anything and nothing is impossible. This one too has some lovely songs, I think all the 90s movies were blessed with great music. What do u think? Aamir was flawless as usual and the other cast was equally great too. No overacting and pure brilliancy over the screen make it a definitely rewatchable treat.
What do you think of our list? Let us know what are your rewatchable Bollywood favourites from 90s in the comments section below.
Also Checkout: Dakota Johnson Net Worth – Early Life, Career, Real Estate, Interesting Facts, Quotes

Also Checkout: Top 10 Richest Actors in the World | July 2022 Updated