For years, we have been awarding the first Prime Minister Pt. Jawaharlal Nehru for the vision of the creation of apex medical body (AIIMS) but little did we knew, that the real milestone behind the foundation of AIIMS was Rajkumari Amrit Kaur, an Indian activist and politician.
The creation of AIIMS may have been proposed by Nehru who initially wanted to set it up in Calcutta, but there was a woman whose struggle should not be overshadowed in the Patriarchal politics of India plagued by male chauvinism.
You may have seen a picture often doing round on social media where India's first Prime Minister Nehru can be seen standing with his team of ministers and architects, looking at a model of AIIMS before it was built, with a caption that how AIIMS was a product of Nehru?
To a similar picture tweeted by Dr Srinivas whose Twitter bio read that he was the General Secretary at AIIMS, responded Dr. Sonali Vaid, a doctor and a social worker.
Dr. Vaid pointed out that while the photo and the post depicted Nehru at the helm of the creation, it was actually Amrit Kaur, then health minister, who was the visionary behind AIIMS.
I am seeing tweets going around how Nehru was responsible for AIIMS. No he wasn't. Amrit Kaur, a woman made it happen.
And there is another fancy video of historical Indians – with only one woman!
Let's not whitewash history to exclude women. https://t.co/hY16j7oI0p

— Dr. Sonali Vaid (@SonaliVaid) August 3, 2020
Dr. Vaid reminds the world of a woman, whose contribution has been written out of history. Let's not whitewash history to exclude women," she writes further.
while the first Prime Minister of India did put an impetus on healthcare and scientific research as well as making the key decision of handing over the health ministry portfolio to Kaur, it was Kaur who was at the wheel when it came to the creation of AIIMS.
Not only did she help set up India's premier public institution for healthcare, Kaur was also India's first health minister, the first Asian woman to head WHO's governing body and, for more than 30 years.
She has also been accorded a revered place in TIME's magazine's list of the "100 most influential women" who were often overshadowed.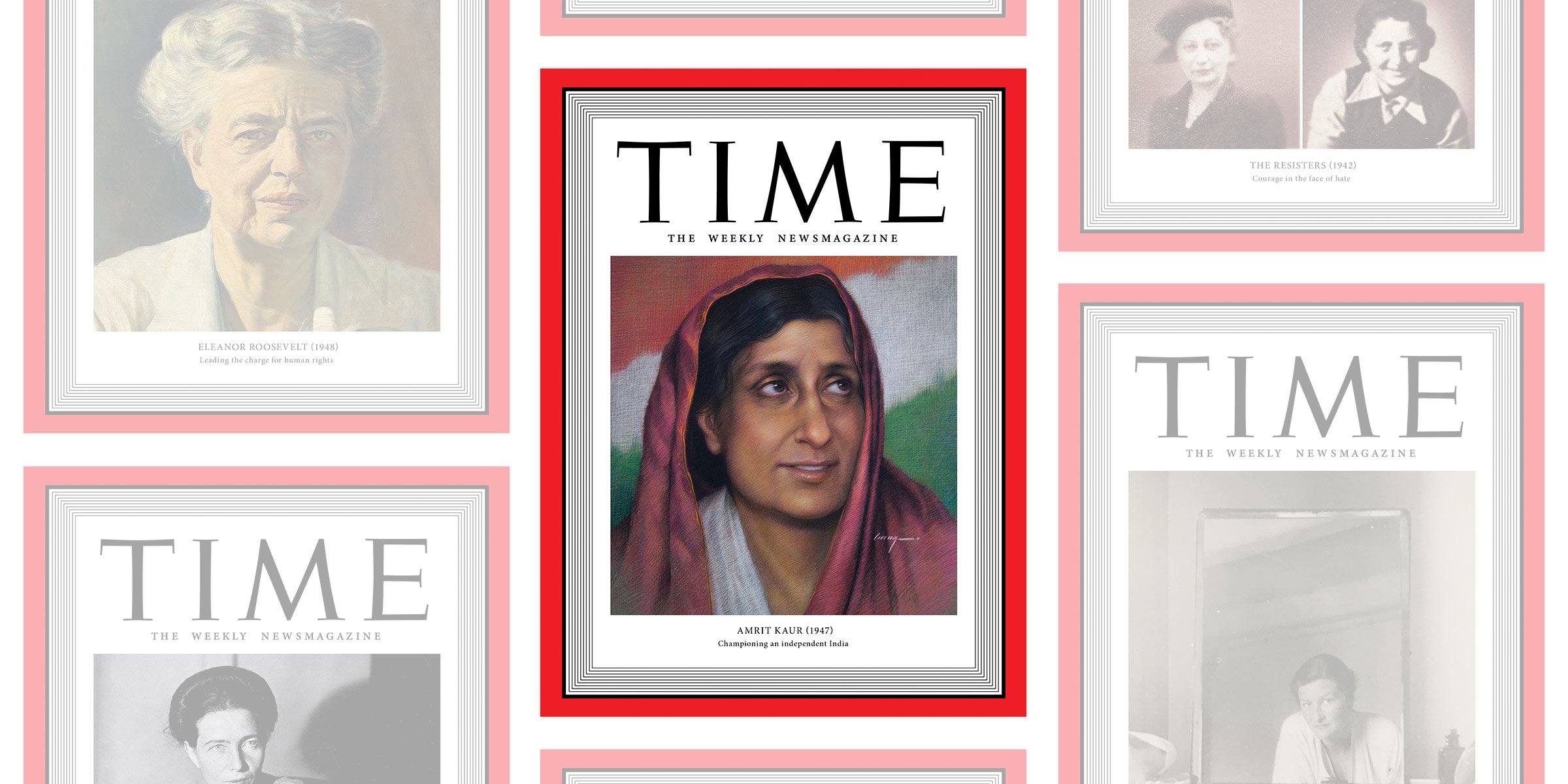 Here's her little-known story 
Rajkumari Amrit Kaur was born to the younger son of the Raja of Kapurthala, Raja 'Sir' Harnam Singh Ahluwalia on 2 February, 1889 in Lucknow, Uttar Pradesh (then United Province). She was brought up in an Anglican Christian environment as her father was converted into Christianity and her mother was a Bengali Christian. She had her early education in Sherborne School for Girls in Dorset, England, and had her college education at Oxford University. After completing her education in England, she returned to India.
In 1919, she was introduced to Gopal Krishna Gokhale, a close friend of her father and an influential member of the Indian National Congress (INC). She got deeply influenced by Gokhale's dedication towards the betterment of his country and its people. She was also impressed by his organisation, Servants of Indian Society, under which, he worked to serve the underprivileged of the society. Gokhale became a beacon light for Amrit Kaur, and under his influence, she later joined the nationalist movement and became a dedicated social activist and freedom fighter. Pointing Gokhale, she later said,
"The flames of my passionate desire to see India free from foreign domination were fanned by him."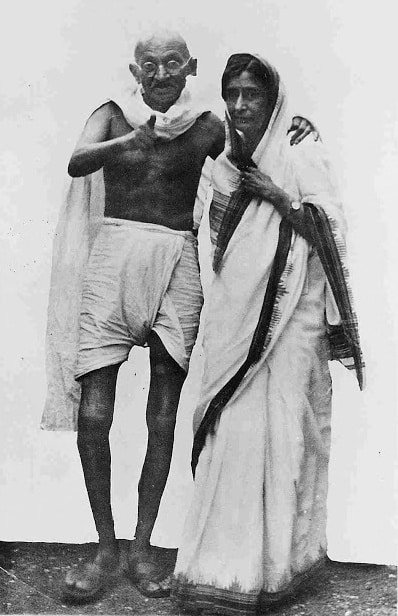 After that, she became Gandhiji's private secretary, the post which she held till she became the first Health Minister of India under Nehru's government. Gandhiji was very much impressed by her work and dedication she had for her country that he wrote to her in October 1936, "I am now in search of a woman who would realise her mission. Are you that woman, will you be one?", thus gave her this honour.
Her struggle for the upliftment of society
She worked to reduce illiteracy, and eradicate the custom of child marriages, Devdasi and the purdah system for women, which were prevalent than among some Indian communities. She also worked for the rights of women to vote and divorce.
It was her resolute and relentless campaigning that forced the government to increase the marriageable age of girls to 14 and then to 18. According to her,
"Child marriage is eating as a canker into the vitality of our national life. Girls become mothers while they are children themselves, and bring into the world offspring who are, in the very nature of things, the victims of disease and ill health."
She was also credited with the All India Women's Conference, a first of its kind organisation that worked for the rights of women, founded in 1926.
She never shied away from participating in dharnas and protests despite being injured, multiple times, during brutal lathi charges by the police. She even spent time in jail after being arrested by the British for her leadership of the protests.
"Rajkumari Kaur was such an ardent believer in women's role in public life that she did not even hesitate to criticise Pandit Nehru on this issue," writes Aruna Asaf Ali, referring to the time when Nehru had composed INC's working committee without including a single woman.
A firm believer in the participation of women in education and sports (she would often negotiate with Gandhi for an hour of spinning in exchange for an hour of tennis!), Kaur also served as the chairperson for All India Women's Education Fund Association. In 1945, she also served as India's official delegate to UNESCO conferences in London.
Her momentous works for the country
The vision of the All India Institute of Medical Science (AIIMS) was her. It is the brightest feather in her cap. It was also under the aegis and initiative of Kaur that AIIMS remained an autonomous body that could serve as the nucleus of India's healthcare research and resources. The fact that entry into AIIMS is based on competitive exams is also a gift from Kaur who wanted students and doctors to be inducted into the premier body based on merit and nothing else. In 1957, she managed to secure funding from several countries including Australia, New Zealand, Sweden, the United States, and West Germany for the creation of AIIMS.
Besides this applaudable work, she is also credited with numerous other welfare works and struggles.
In 1945, she served as India's official delegate to UNESCO conferences in London and in 1950, she was elected as the president of the World Health As­sembly (which governs the WHO) — she was the first woman and the first Asian to hold the prestigious post. She also became the chairperson of All India Women's Education Fund Association.
After becoming India's first Health Minister, she set-up the Tuberculosis Association of India, the Indian Council of Child Wel­fare, the Central Leprosy and Research Institute and the Rajkumari Amrit Kaur College of Nursing.
On 6 February 1964, she breathed her last at the age of 75. The always graceful and simple lady had never married and left behind no children. She was cremated as per the Sikh rituals even though she was a practising catholic.
Also Checkout: PT Usha, Queen of Indian Track and Field