When someone is having a bad day and wants to be instantly cheered up, or simply wants some warm and sympathetic entertainment, there are many TV series, movies, and stand-ups that can always help and leave viewers feeling amazing.
Today, we at BuzzPedia are sharing some of our favourite comforting content that never fails to make us happy.
While the majority of this content is short, which makes sense given that comedies frequently fall into the pleasant and feel-good categories, there are a few dramas thrown in for good measure.
1. Colourblind By Alyaan Shaikh
The jokes in the stand-ups concentrate on colourblindness and disability, which are nicely displayed, as the name says. It's well worth your time to watch.
If you're having a bad day, this stand-up comedy will brighten your day. It begins on a lighthearted note and progresses to a seductive and heartfelt conclusion.
2. Videos by Kurtis Conner
Kurtis is a former stand-up comedian and YouTuber from Canada. He posts roast and reaction videos that are waggish and funny on a whole other level.
His videos were always guaranteed to make you laugh.
3. Little Miss Sunshine
The Hoover family, which includes a man (Greg Kinnear), his wife (Toni Collette), an uncle (Steve Carell), a brother (Paul Dano), and a grandfather (Alan Arkin), puts the fun back in dysfunctional by cramming into a VW bus and driving to California to support a daughter (Abigail Breslin) in her bid to win the Little Miss Sunshine Contest. 
It's hilarious and a must-see because of the fundamental simplicity of everyday life and relationships.
As they travel along their interstate route, the group's peculiarities produce tremendous complications, putting everyone's sanity to the test.
This movie will leave a mark on you, you will fall in love with this movie.
4. One Small Step
Luna is a vivacious young Chinese American woman who aspires to be an astronaut. Luna has been inspired to reach for the stars since she first saw a rocket fly into space on television.
It's a soul-stirring and captivating little film. It's a beautifully drawn and motivating film.
5. The 3 A's of Awesome
The most motivational Ted talk ever given. Neil Pasricha recounts his life and the challenges he experienced as he grew older.
Instead of dwelling on life, he imbibes the spirit of never moving on. He advises us to focus on the three A's of Awesome: Awareness, Attitude, and Authenticity.
6. Tanmay Bhatt Vlogs
His videos are usually uplifting. You can't stop watching them after the first time. Tanmay can crack a joke about just about anything.
His vlogs and live streams are really entertaining, engaging, and amusing to watch.
Some of his best videos include a variety of personalities. Don't miss out on his content. We are confident that you will enjoy it.
7. The Present
Jake spends the majority of his time indoors playing video games until his mother decides to get him a tiny dog as a gift. Jake is ecstatic at first, but quickly loses interest, but the dog has another surprise in store for him.
It's a short film that's both uplifting and worth watching. It pricks your heart and shouts for optimism in your life, despite the challenges and limitations we face.
8. It's My Birthday by Sumit Anand
It is the best Sumit Anand video that can be found on YouTube. It takes you on a wild journey of laughing, with jokes centred around birthdays.
Haryana, English, and girlfriends are three things that come to us when we think. Sumit's comedy has a leisurely method of putting gags up that makes us fall in love with it right away.
9. Bridesmaids
Annie (Kristen Wiig) is a single woman whose own life is a disaster, but she has no option but to act as the maid of honour when she discovers that her lifelong best friend, Lillian (Maya Rudolph), is getting married.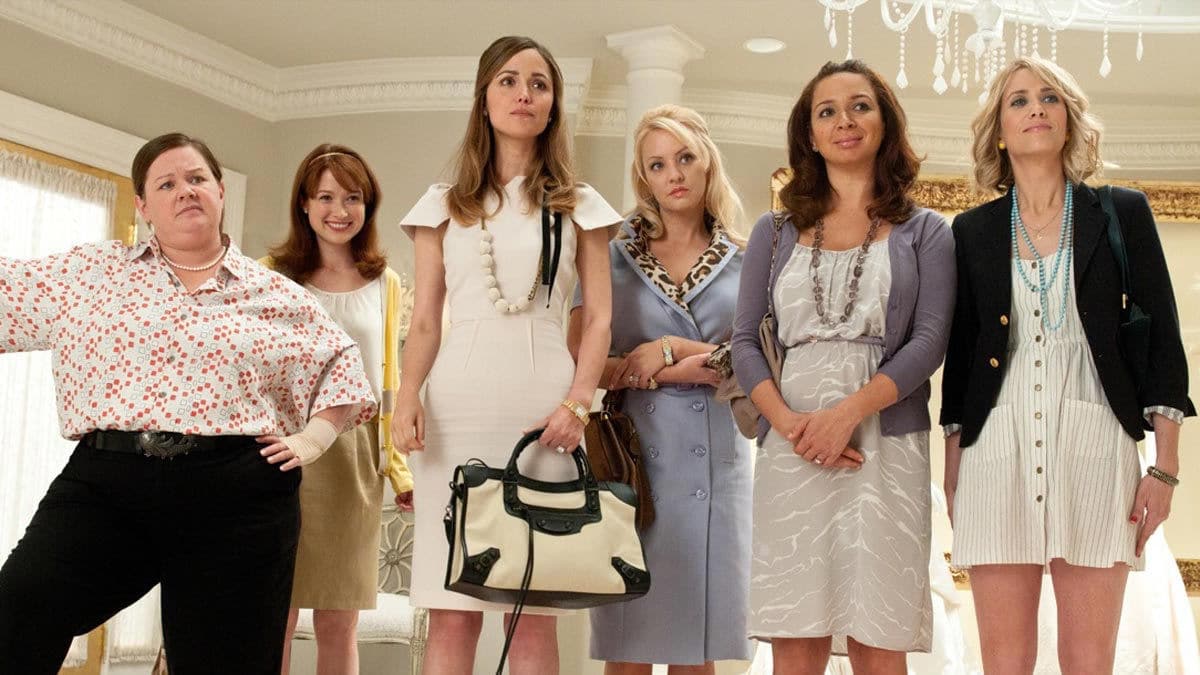 Annie threads her way through the bizarre and expensive traditions linked with her position as the bride's go-to gal, despite being lovelorn and virtually impoverished.
She eagerly takes Lillian and the other bridesmaids along the winding road to the wedding determined to make everything perfect.
The film is also relatable, motivating, and at times humorous. It's a lighthearted film that will brighten your day if you're having a bad day.
Also Checkout: "Haseen Dillruba": Ending Explained | Who Is The Killer?