If you've unexpectedly found yourself with a lot of spare time at home, TV shows and docuseries can help you pass the time. They can help you re-energize and unwind, and you might even learn something new in the process.
We've done the legwork for you and compiled a list of the best, TV Shows for Entrepreneurs and documentaries to Watch.
Here are the 9 best TV shows for entrepreneurs.
1. Silicon Valley-:
Silicon Valley is a critically praised sitcom created by Mike Judge that follows a group of young software programmers and developers as they try to make it in Silicon Valley. Silicon Valley is a humorous perspective on the startup scene, with a wonderful ensemble cast that includes Thomas Middleditch, TJ Miller, Kumail Nanjiani, and Martin Starr.
It demonstrates how difficult it can be for young entrepreneurs to make an effect in Silicon Valley's cutthroat atmosphere, even if they have a game-changing product. Silicon Valley is a six-season show with 53 episodes. The sixth and last season of the show premiered in October 2019, with the final episode aired on December 8, 2019.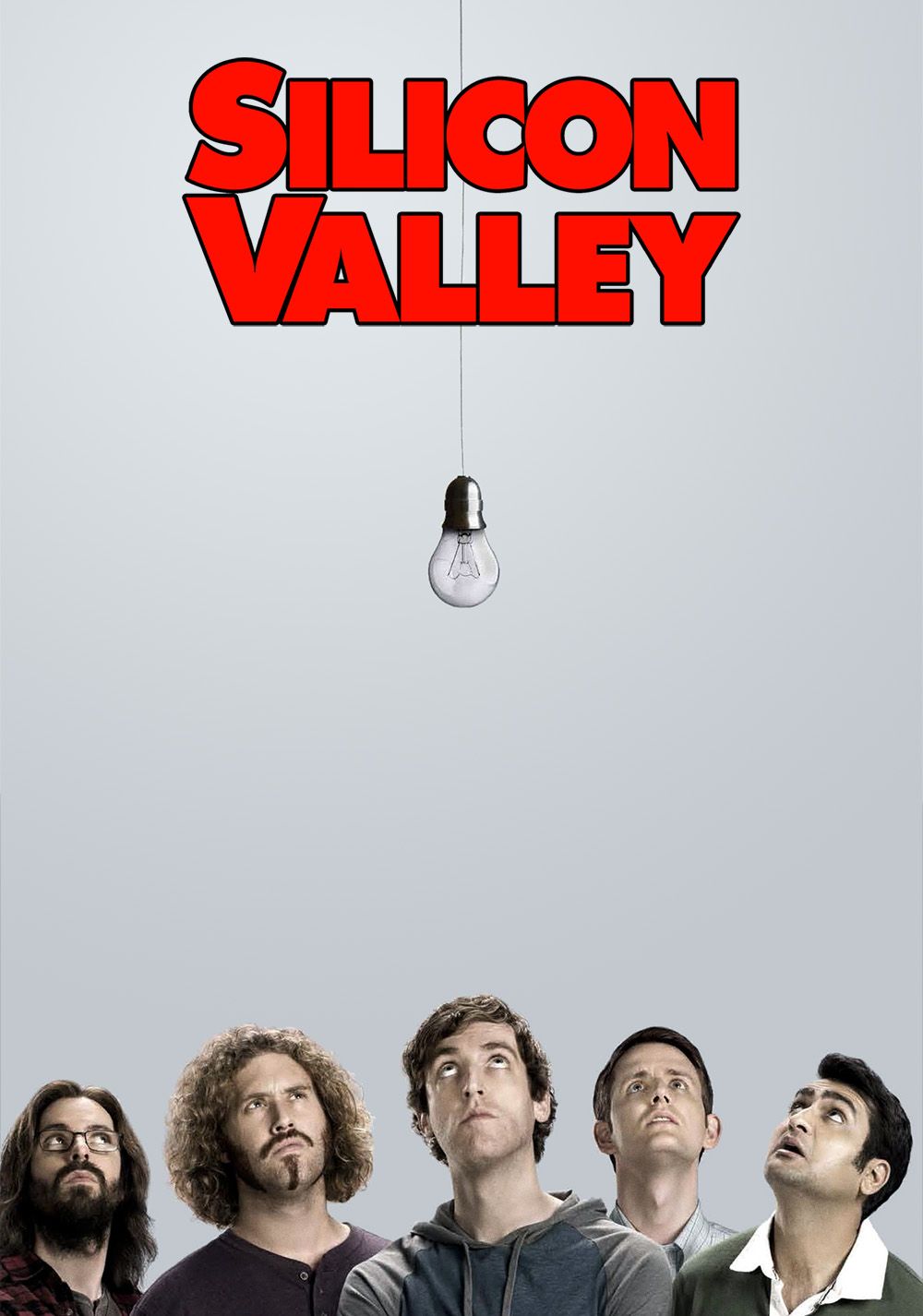 This show had been on the radar for quite some time. It ultimately binge-watched all five seasons of the show in a week and then patiently awaited the release of the final season.
If you're an entrepreneur, you'll find the plot to be really relatable, and you might end up binge-watching all of the episodes. Just make sure you begin on a Saturday or Sunday.
2. Inside Bill's Brain: Decoding Bill Gates-:
A fascinating documentary about Microsoft co-founder Bill Gates, one of the world's most successful entrepreneurs. Bill's life narrative is told in this documentary, and each episode will help you comprehend his thought process and how he applied his knowledge to become one of the world's wealthiest individuals.
This documentary will assist you in recognizing and appreciating some of the characteristics of a very successful entrepreneur.
It's uncommon that we get such close access to someone like Bill Gates, and this series does an excellent job of identifying what makes his mind tick and the traits that have helped him become one of the world's wealthiest men.
Stories from his two sisters, his wife, present and former coworkers, acquaintances, and the late Microsoft co-founder Paul Allen's voice appear in the series.
3. Dragons' Den (UK)-:
The Tigers of Money was the title of the first season of Dragons' Den, which aired in Japan in 2001. Localized versions of the show have been made in over 30 countries, but the most popular is the British version, Dragons' Den, which was the inspiration for Mark Burnett to create Shark Tank.
The show's premise is similar to that of Shark Tank: aspiring entrepreneurs pitch their ideas to a panel of five investors known as "dragons," who then determine whether or not to invest in the product or service presented to them.
Successful entrepreneurs such as Deborah Meaden, Peter Jones, Duncan Bannatyne, and Theo Paphitis are usually on the investor panel.
4. Dirty Money-:
Dirty Money is a documentary series that records and investigates incidents of corporate greed and corruption in some of the world's largest organizations.
Each episode delves into a separate case, telling the story through interviews and footage. Volkswagen, HSBC, pharmaceutical behemoths, Donald Trump, and payday loan businesses are just a few of the scandals.
The series consists of six one-hour episodes, each of which focuses on a different incident of corporate malfeasance.
Dirty Money delves into corporate fraud and greed by delving into a few stories you've undoubtedly heard about (but may have forgotten about) or never truly comprehended, to begin with.
5. Planet of the Apps-:
Planet of the Apps is a mobile app version of Shark Tank. In order to partner with one of the four judges (Jessica Alba, Gwyneth Paltrow, William Adams (aka will.i.am), and Gary Vaynerchuk) for six weeks, software developers have 60 seconds to pitch their app idea in front of four judges (Jessica Alba, Gwyneth Paltrow, William Adams (aka will.i.am), and Gary Vaynerchuk).
This was Apple's first original television series, however, it was terminated after only one season. Despite the fact that the series has been criticized for being self-indulgent, it's still an enjoyable movie with plenty of lessons for app developers and digital entrepreneurs.
6. StartUp-:
The firm is a web drama series about the rise of GenCoin, a smart but divisive cryptocurrency startup. Adam Brody, Edi Gathegi, Otmara Marrero, Martin Freeman, Ron Perlman, Addison Timlin, and Mira Sorvino are among the cast members.
While the show's first season garnered mediocre reviews (a 33 percent approval rating on Rotten Tomatoes), it has gradually attracted devoted admirers over time.
This series presently has three seasons with a total of 30 episodes. The show's future is uncertain; it has not been renewed for a fourth season and has not been canceled.
7. Suits-:
Suits depict a smart college dropout who works as a legal associate despite never having attended law school and is set in a fictitious law firm in New York City.
Harvey and Mike, the show's two major characters, provide lessons on confidence and swagger, demonstrating how far you can go if someone believes in you.
Suits employ quick-witted workplace comedy to portray how individuals deal with difficult situations and always come out on top throughout the course of seven seasons.
The show promotes tenacity, the significance of maintaining one's integrity, and the importance of effective communication. It's an excellent approach to learning about negotiating and how to deal with difficult corporate scenarios.
8. Broken-:
Broken demonstrates how some of the world's most popular consumer items may frequently be the most damaging to consumers and the environment, reminding us that consumption has a cost.
It's an educational film that uncovers corruption and ethical rule-breaking in businesses such as cosmetics, technology, and furniture and demonstrates how a fast-expanding market may frequently impair the quality of what we buy.
How some company practices and deceptive marketing strategies may lead to a sort of consumerism that is harmful to everyone.
9. Ballers-:
Ballers is a comedy-drama series starring Dwayne "The Rock" Johnson as Spencer Strasmore, a retired NFL player who now works as a financial manager for other NFL players. The sitcom has received positive reviews and has been dubbed "the NFL's Entourage." Critics and fans alike have complimented Dwayne Johnson's performance in particular.
Ballers is a five-season show with 47 episodes. On August 25, 2019, the show's fifth and last season premiered.
If you choose the appropriate shows, you'll not only receive some much-needed escapism, but you might also get a rush of inspiration to help you see things in new ways. Entrepreneurs, like the rest of us, require motivation from time to time. What better way to get inspired than to take a break and watch some thought-provoking TV shows?
Regardless of where you are in your business journey, these TV shows on this list are guaranteed to provide you with some much-needed motivation.
Also Checkout: Zayn Malik Net Worth – Early Life, Career, Personal Life, Quotes, And Unknown Facts