With the COVID-19 pandemic raging on, India has its hands full with another crisis. The fourth flood in almost two months, as South and South-West India struggle to survive in a situation far from ideal, should be a cause of concern for India and the world.
Mumbai received 2319 mm of rainfall alone in the month of August while the annual average is 2260 mm. While there was very little rainfall recorded during June and July, the first week of August saw Mumbai receiving the heaviest downpour it has seen since 1974.
The Indian Meteorological Department (IMD) has been quoted as saying, "Strong south-westerly monsoonal flow over the Arabian Sea with wind speed reaching upto 60-70 km per hour along and off the west coast at lower tropospheric levels is likely to continue to prevail during the next two days."
An orange alert was issued by the weather department for Ratnagiri, Sindhudurg, Pune, Kolhapur, and Satara districts.
Uddhav Thackeray, CM, took inventory of the state's administration preparedness in the wake of the heavy downpour in Mumbai and other regions. A statement was released where the authorities were asked to exercise caution and ensure the safety of the citizens.
At the same time, a red alert has been issued in the Wayanad, Idukki, Malappuram, Kozhikode and Kannur districts in Kerala by the IMD due to incessant rainfall.
A landslide on August 7, in Kerala, claimed atleast 35 lives with more bodies estimated to be trapped under the debris. The National Disaster Response Force (NRDF) has been deployed and support from the Indian Air Force (IAF) has been requested by the state government.
For the regions of Pathanamthitta, Alappuzha, Kottayam, Ernakulam, Thrissur, Palakkad and Kasargod, an orange alert has been issued for August 9.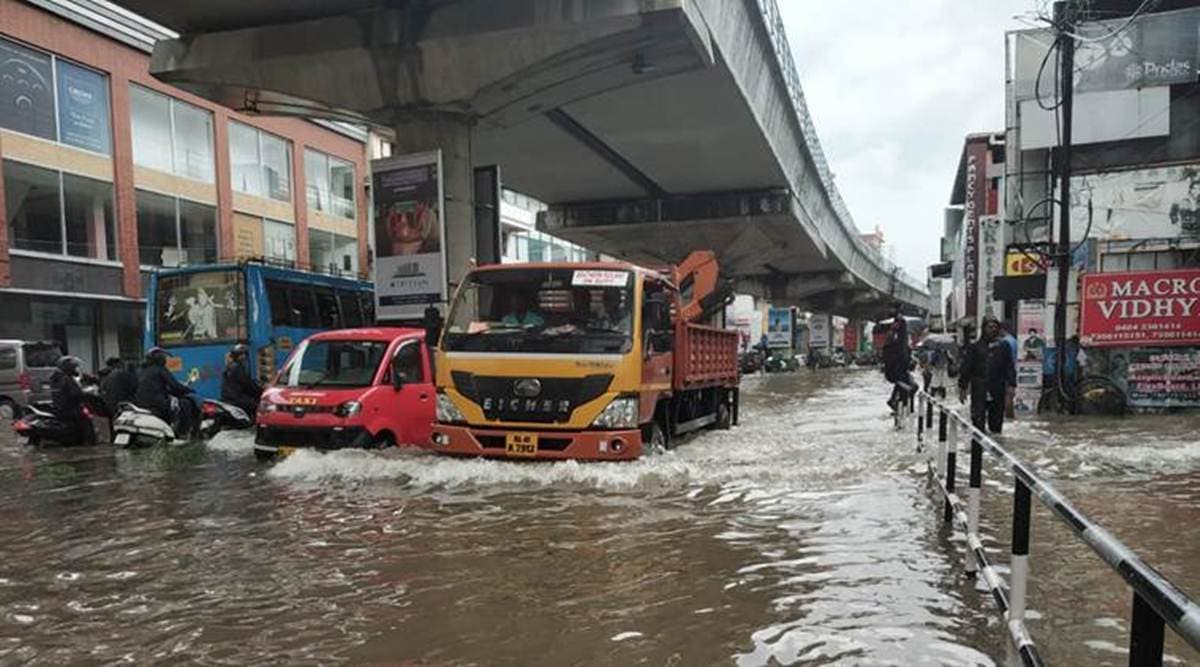 The Thiruvananthapuram meteorological department has stated that the presence of a low-pressure area in the Bay of Bengal will further aggravate the rains till August 9. Pinarayi Vijayan, the Chief Minister of Kerala announced ex gratia of Rs. 5 lakhs to the victims' families.
Due to heavy rains, the state of Karnataka has also experienced flood-like situations in many regions of the state. Due to the increase in the influx of water, numerous dams including Alamatti and Kabini dams, have been releasing their water and the Tungabhadra dam has reached its maximum capacity.
Projects which are industrial and may be beneficial from a business point of view should be carefully assessed and the catastrophic influence it will have on our environment should be judged thoroughly before we go ahead with it. This should be a cause for caution for everyone as extreme weather conditions are becoming the new normal.
[zombify_post]