In yet another surprising move, the Ministry of Information and Technology has banned as many as 118 Chinese mobile apps in India including the immensely popular Battle Royale game – PUBG Mobile.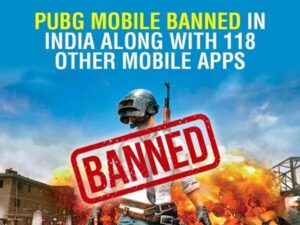 The Playerunknown's Battlegrounds aka PUBG was launched in 2018 globally, and in mere four years, it had possibly become one of the most loved games on the planet.
Now the question arises in your mind, if not Pubg then which game you can play to entertain and spend quality time with your friends.
For PUBG players, Pubg is not just a simple game it's a family. It helps them to make new friends and sometimes people also make a healthy relationship in-game.
So, what if PUBG is banned. Today we at TSA bring top alternative game of Pubg Mobile. Don't let your gaming skills get wasted because Esports is the Future.
Top 5 PUBG Mobile alternatives:
Call of Duty: Mobile: This is perhaps the biggest rival of PUBG in the genre. It is available for both Android and iPhone users and has garnered over 100 million downloads on Google Playstore.
Garena Free Fire: Like PUBG, Garena Free Fire is a survival shooter game available on Android and iOS. The game sees users match up against rivals in a 10-minute long game.
Shadow Gun Legends: Next up is ShadowGun Legends, which is developed by Madfinger Games. This game is available on Android as well as iOS devices. It features Sci-Fi gameplay, high definition graphics and interactivity.
Battle Prime Online: This game is also compatible with iOS and Android devices. It has high definition graphics, sound, and gameplay.
Infinity Ops Sci-Fi: With high graphics, sound and interactive gameplay, this multiplayer Sci-Fi game is another fantastic PUBG alternative available for Android and iOS users.