Whether you believe it or not, everyone has their own views when it comes to what should be the genre's ground rule. Many overpowered MCs and side characters are simply vampires or Japanese folklore spirits, as some individuals do not require the Demon Lords to be demons. In this post, we will look at some of the Anime Where MC is a demon lord.
In the early 2000s, anime starring powerful demon lords became rather popular. There's something deliciously overpowering about seeing these overpowered beings tackle challenges in their own worlds with little to no character development. They don't need any, after all, they're already "Demon Kings!"
For anime and manga fans, they often like to collect products related to their favorite works. From manga, CDs, and figures to buttons, metal pins and so on, there is a wide variety of products.. But in fact, we can not only buy these products directly, but even customize our own unique ones, such as pins. All you need to do is upload your favorite image and then choose the material, size, etc. according to your needs and target usage. You can not only use them for yourself-pin them on bags, hats, and jackets, but also give them as gifts to friends. Check out Pins.us and make yourself exquisite pins!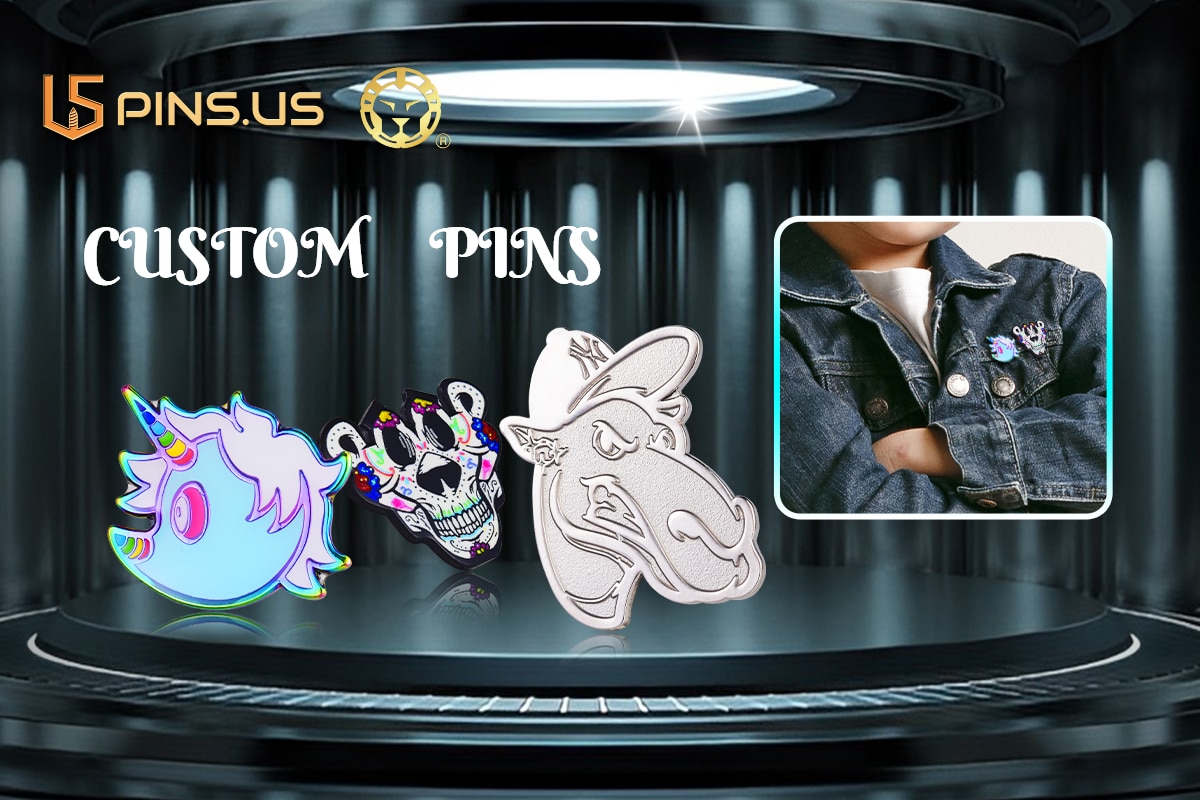 Today, we've compiled a list of the best anime television programs featuring Demon or Half-Demon characters. Well, this genre generally has so many fantastic anime TV series that it's impossible to determine which one is the best and most pleasant to watch!
Here is the list of top 10 animes where MC is a Demon Lord:
1. Rokka no Yuusha
Rokka no Yuusha is another great adventure anime and manga series based on Ishio Yamagata's Japanese light novel series. It follows the main character Adlet Mayer. He and six other heroes set off on their mission to defeat the Demon Lord, planning to meet up with their other heroes at a tiny temple outside of the fiends' dominion, the Land of the Howling Demons.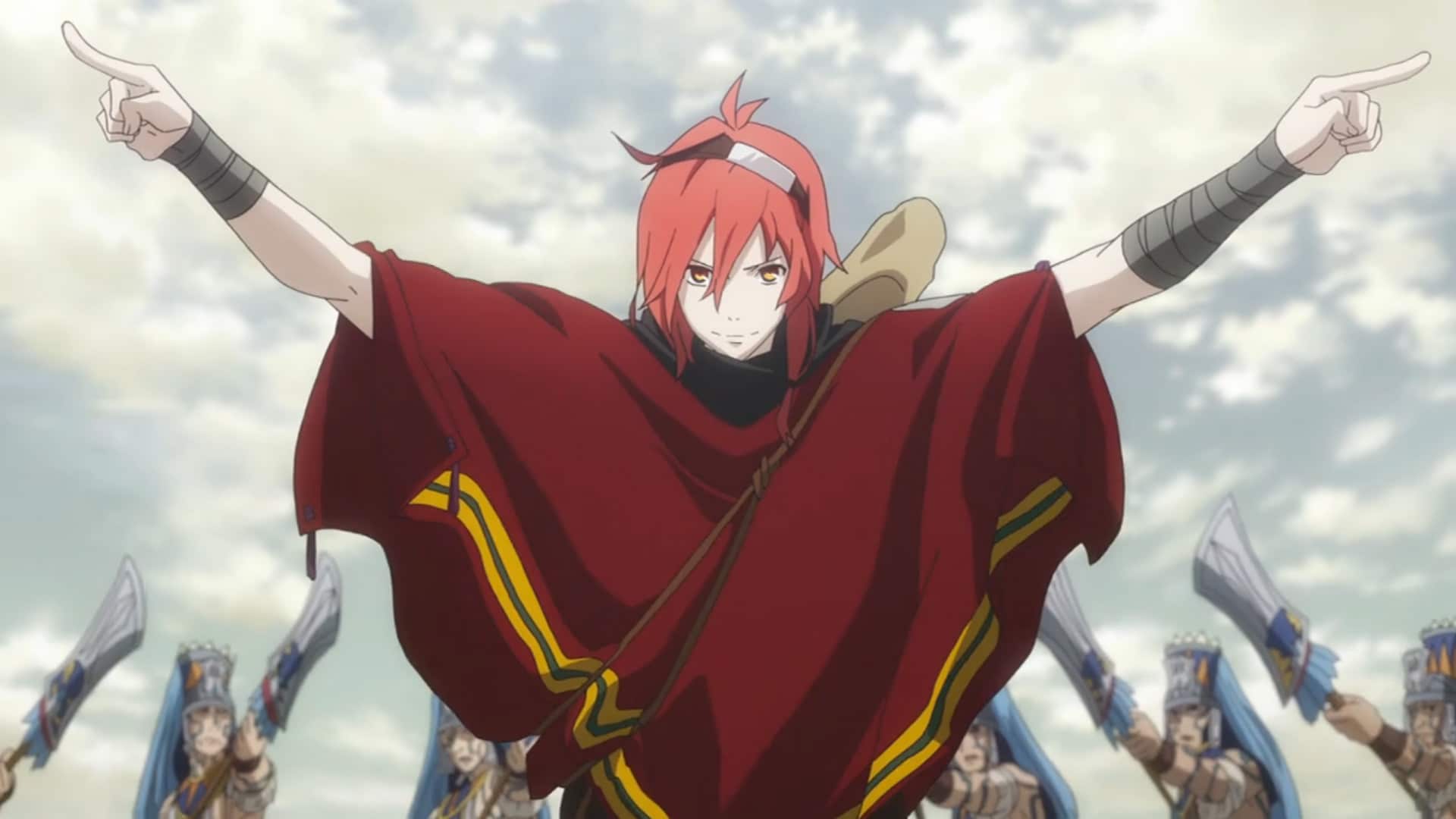 When they eventually assemble, though, seven heroes are there, and the others quickly accuse Adlet of being a liar. Now that Adlet is on the run, he must use his particular skill set and intelligence to figure out which among the gang is the genuine imposter before it's too late!
2. That Time I Got Reincarnated As A Slime
Can you believe there is suddenly someone who can compete with, if not outperform, Goku and Saitama? Keep this name in your memory, Rimuru Tempest, I'm not kidding. Although he has a feminine or slimy appearance, he is capable of soloing both Goku and Saitama (maybe). Rimuru was a typical person until he was slain by a robber while defending a coworker one day. Rimuru was resurrected as a slime in a fantasy realm, but he wasn't just any slime. Rimuru possessed a wide range of abilities, and his strength grew with each stride he made.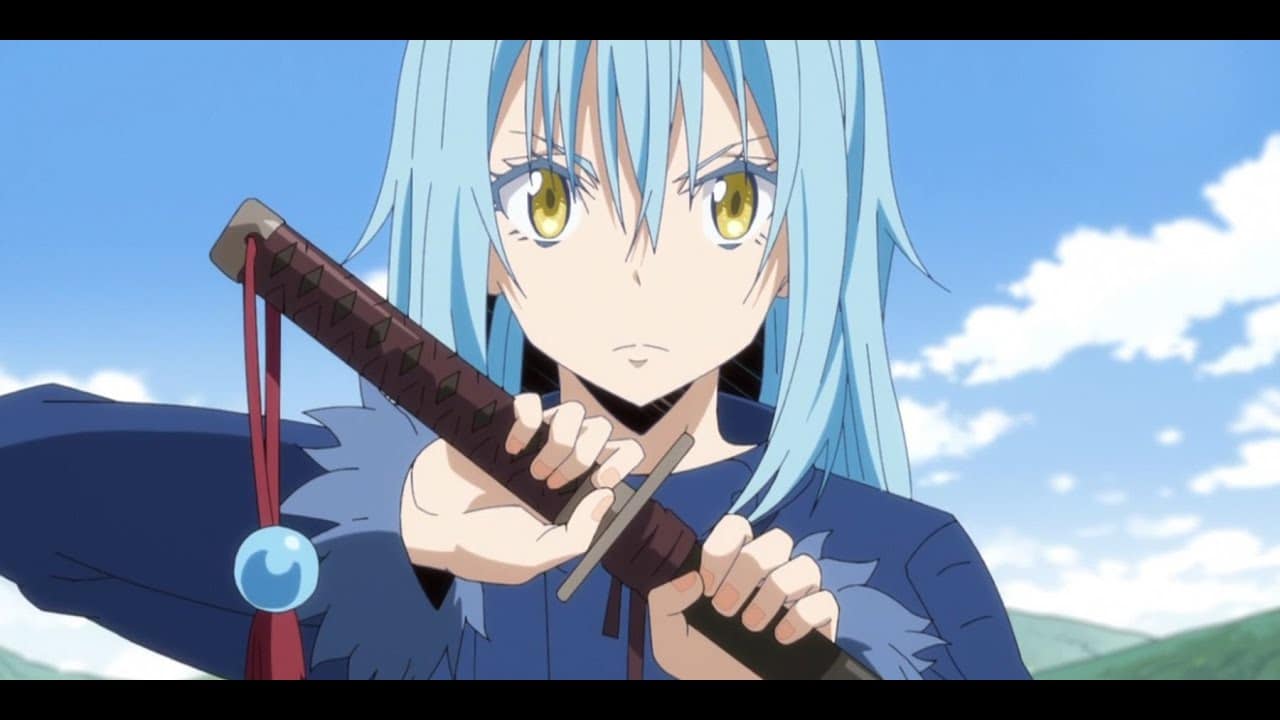 The rest of the True 7 Demon Lords subsequently accepted Rimuru as Demon Lord Rimuru Tempest. Rimuru is incredibly powerful, and he isn't afraid to put himself in danger. Rimuru has a golden heart. He is generous and helps those in need, and he aspires to construct something that will benefit society as a whole.
3. The Misfit of Demon King Academy
Will you sacrifice your own life for the sake of others? I suppose you'll do it if you're not selfish. What if you gave up your life and it turned out to be a complete waste of time because nothing changed? So, if you find out, you'll be furious, right?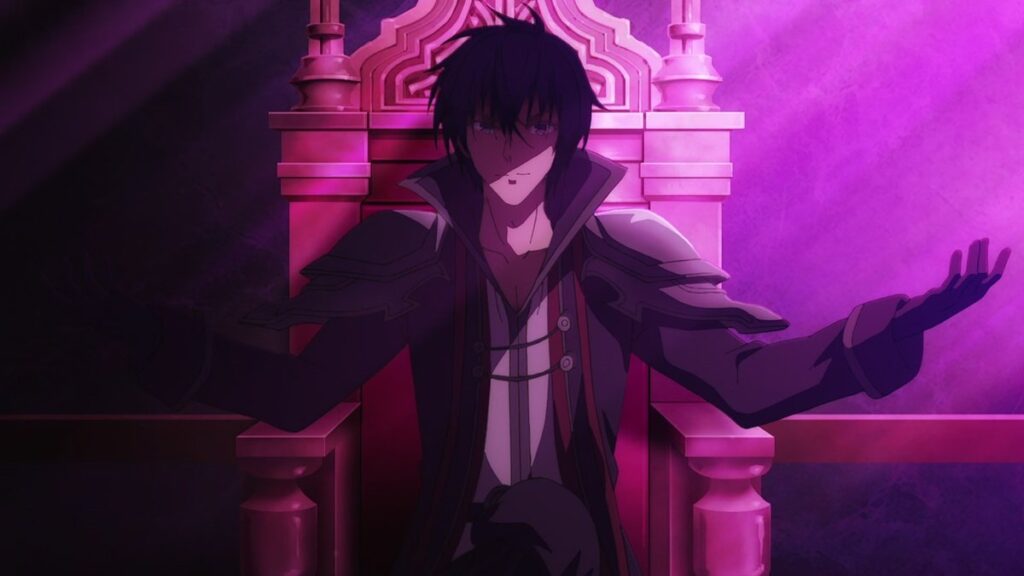 Anos Voldigoad, the demon king, makes a pact with Kanon. From the human perspective, Kanon was a hero. Anos agreed to give up his life in exchange for the establishment of peace between humans and demons. When Anos was resurrected 2000 years later, he discovered that demons reign over other species. The ruling class is made up entirely of Anos' descendants. Anos wishes to reclaim his demon king title, but in order to do so, he must first complete a demon academy. Imagine being a demon king and then having to graduate in order to return to being a demon king.
4. Tears To Tiara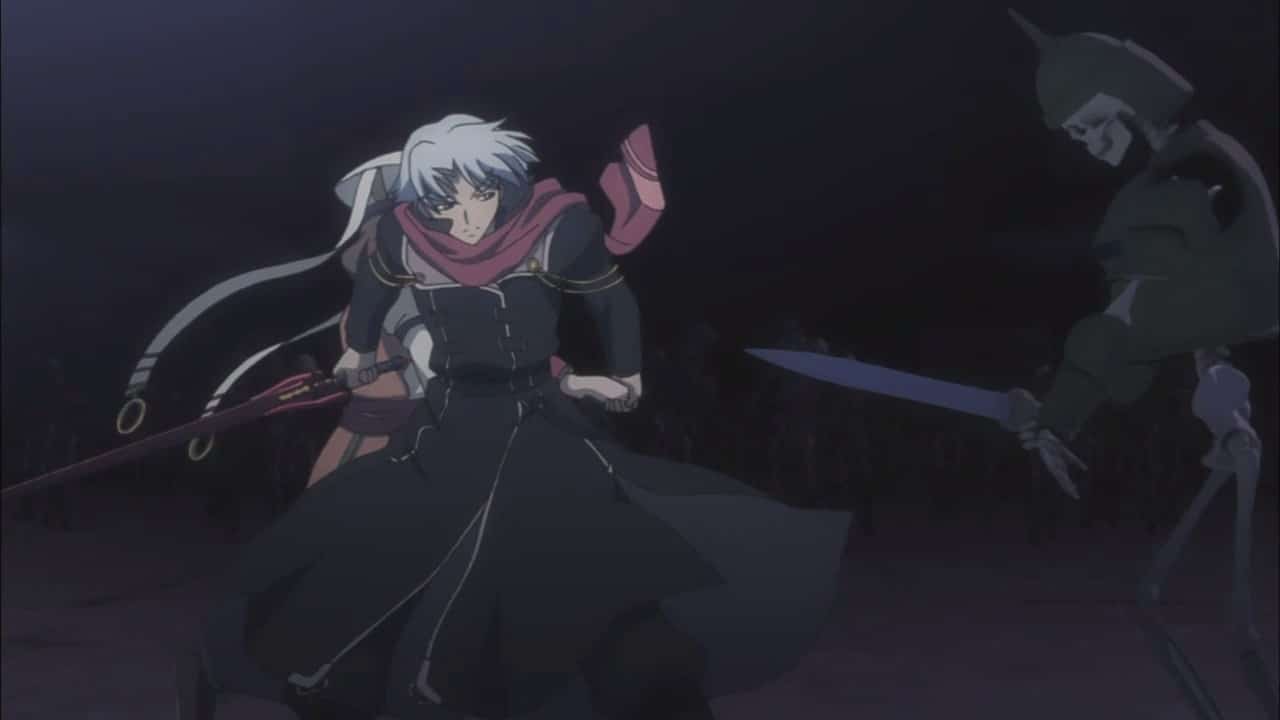 The Holy Empire wins control of the neighboring lands as its might develops. The Empire's conquest eventually reaches Erin, a small island inhabited by the Gael tribe. Riannon, a priestess, is kidnapped and offered as a living sacrifice to Arawn, the demon king, who is reputed to have caused havoc in the past. Riannon's brother, First Warrior Arthur, protects her when Arawn appears in front of them as a gorgeous grey-haired man.
5. The Devil Is a Part-Timer
Consider a true demon ruler. On Earth, Satan has a part-time job. It's simply regular part-time restaurant employment. Imagine reprimanding him for anything, and the next thing you know, you're in hell.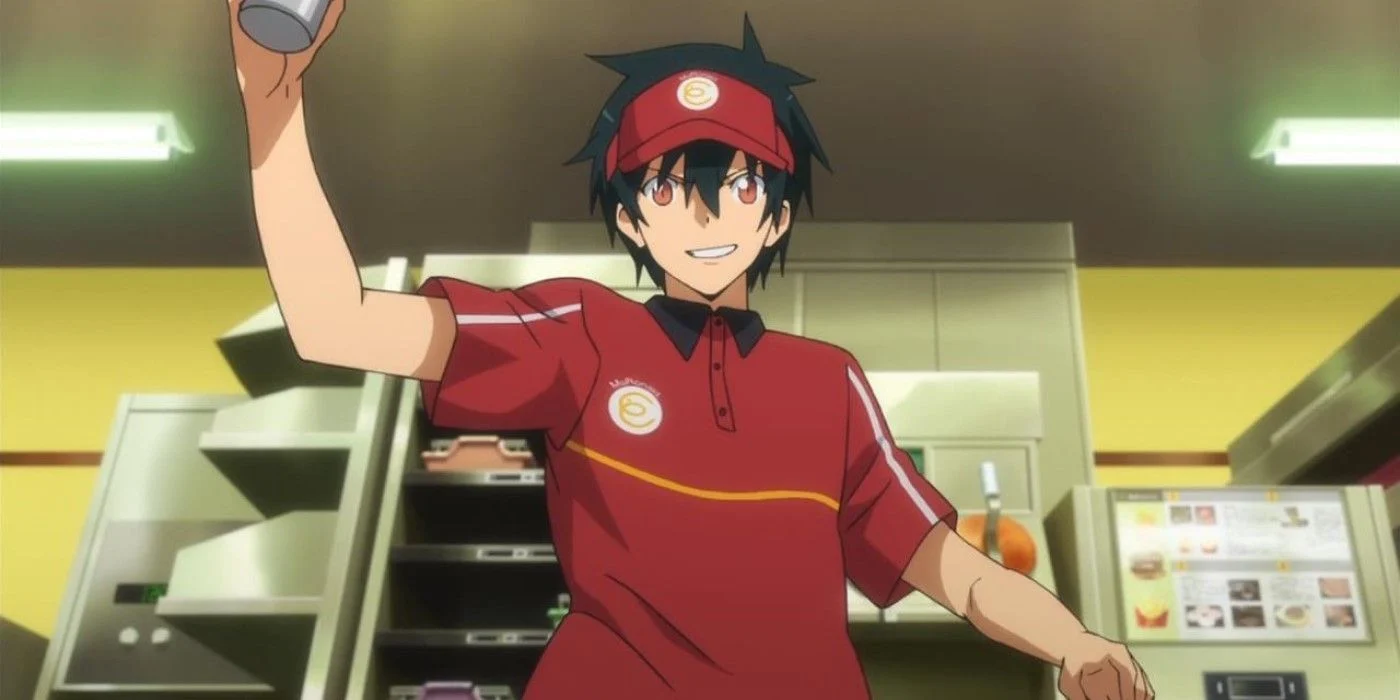 The Demon Lord Satan attempts to conquer the planet Ente Isla with the help of his four generals, Alciel, Lucifer, Malacoda, and Adramelech. The hero from Ente Isla, on the other hand, kills two of the generals. Now that the demon lord is helpless, he flees and travels to Tokyo via a gateway.
Now that Demon Lord Satan has arrived in the contemporary world, he requires financial assistance, so he works part-time at MgRonalds. I'm not sure whether I should laugh or feel sorry for him. From demon ruler to part-timer, you've come a long way.
6. King From Now On (kyu kara maoh)
Yuuri Shibuya is an ordinary high school girl who is obsessed with baseball. That is until he intervenes in a bullying situation involving a classmate and ends up with his head in a toilet. Surprisingly, he is dragged into the toilet and taken to another world.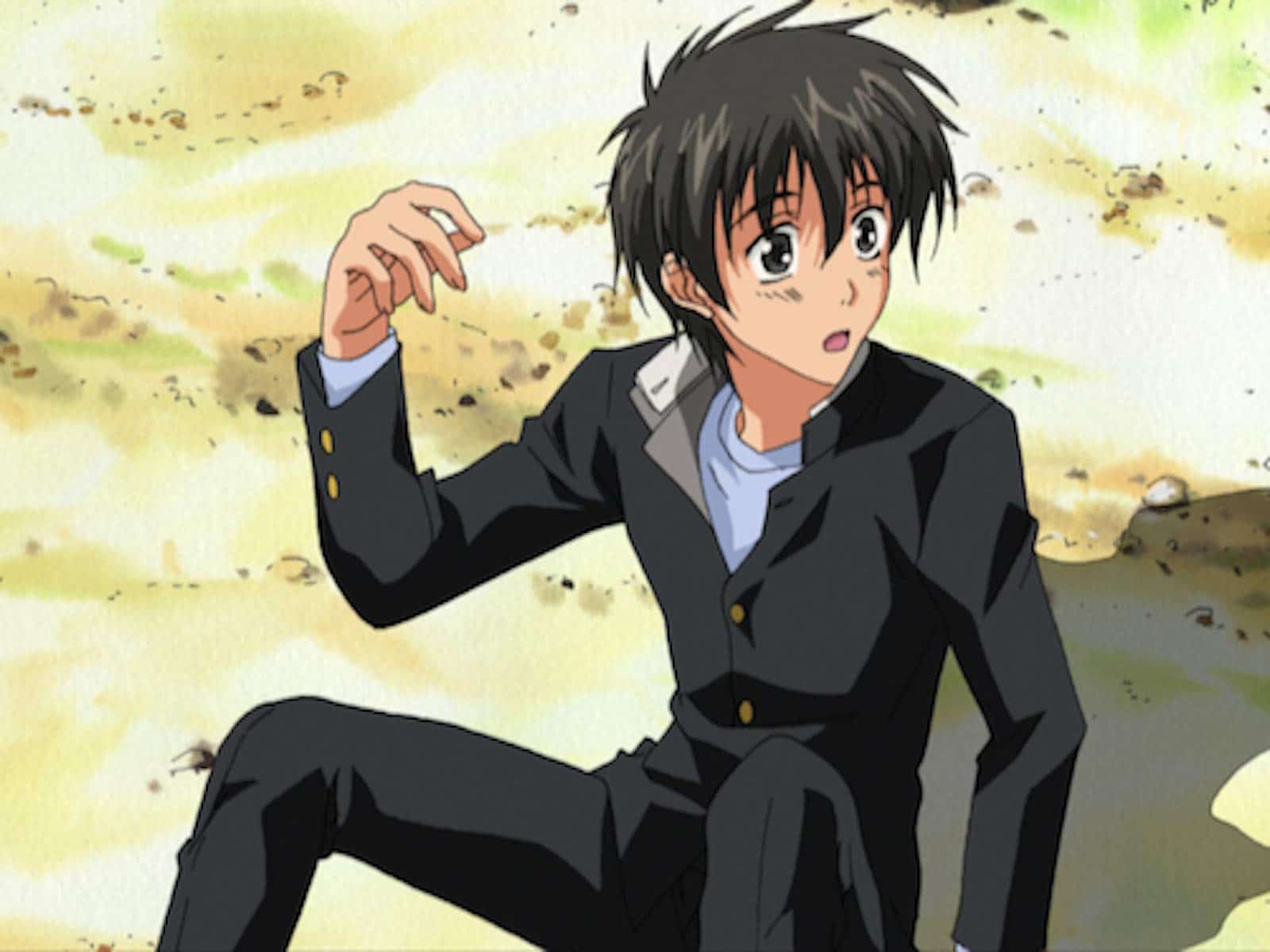 When he gets to the dry land, he comes upon a group of people dressed in medieval costumes and speaking in an odd dialect. He assumes it's a theme park of some sort. People, on the other hand, are afraid of him and start hurling stones at him. Yuuri is finally rescued by Conrad Weller and Günter von Christ and transported to the Maou's castle, Blood Pledge Castle, where he discovers that he is the future Maou, or Demon King, who would reign over Shin Makoku. Yuuri now wields a great deal of power as well.
7. Overlord
Yggdrasil, the popular virtual reality game, has reached its last hour. Momonga, a powerful wizard and master of the wicked guild named Ainz Ooal Gown, chooses to spend his dying minutes in the game as the servers prepare to shut down. He gets teleported into the virtual world in some way. Despite the fact that the clock has struck midnight and the non-player characters appear to have taken on their own identities, Momonga is aware of his persona!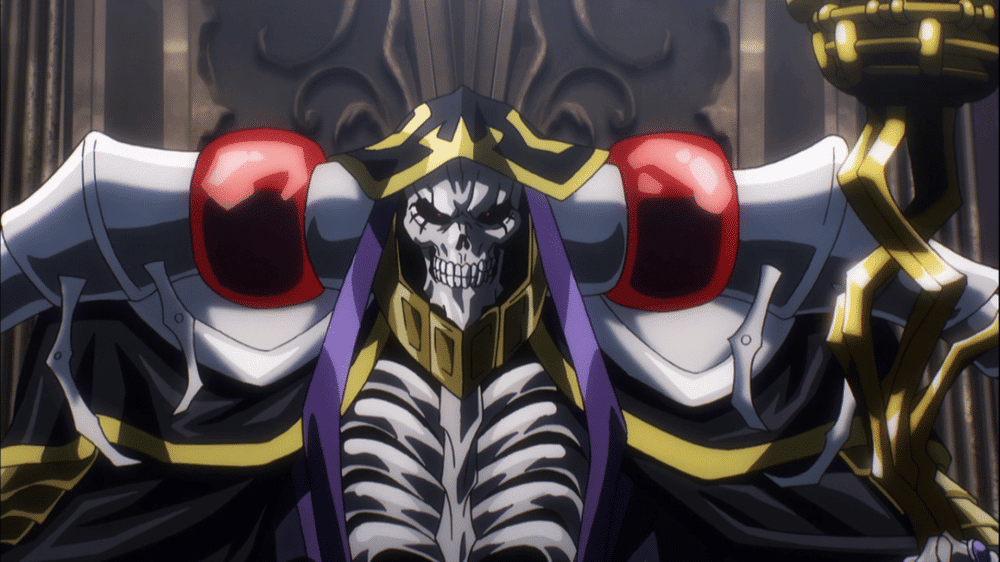 When presented with this odd situation, Momonga instructs his loyal followers to aid him in exploring and seizing control of this new planet in order to determine what has caused the shift and whether there are others in the same situation.
8. The Seven Deadly Sins
Whatever others may think about SDS, it is one of my favorite anime. In the new seasons, the animation quality was not as outstanding, but you have to admit, it has some of the best-written characters of all time (well, maybe not ALL-TIME) and a great narrative. The Seven Deadly Sins were a gang of British knights that disbanded 10 years ago when the Holy Knights accused them of plotting a revolt against the Liones Kingdom. Who put them in prison before gaining power in the aftermath of an uprising they orchestrated?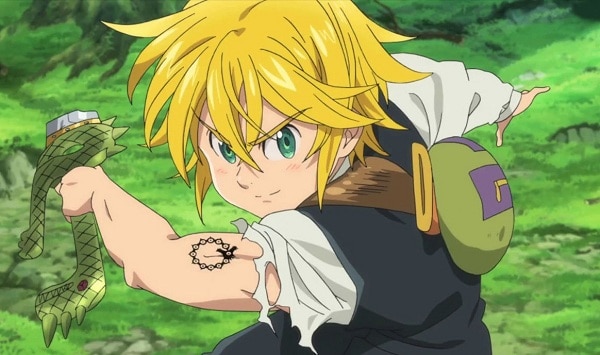 Meliodas, the leader of the Seven Deadly Sins, is tracked down by Elizabeth Liones, Liones' third princess. Meliodas was revealed later in the story to be the doomed son of a demon ruler. Later, the Demon King's hand-picked Ten Commandments appeared once again
9. Demon Lord Retry
Everything is entertaining until it turns into reality while you're playing games. Consider this: you're playing a game, and the next thing you know, you're locked in that game. I'll be afraid, but if you become popular there, it won't be that horrible. Akira Ono was preparing to shut down the servers for his game, Infinity Game, an MMORPG. It didn't go according to plan. Akira is transferred into the gaming world in the form of Hakuto Kunai, a demon ruler. Akira is now on a quest to discover why he is trapped in the gaming world.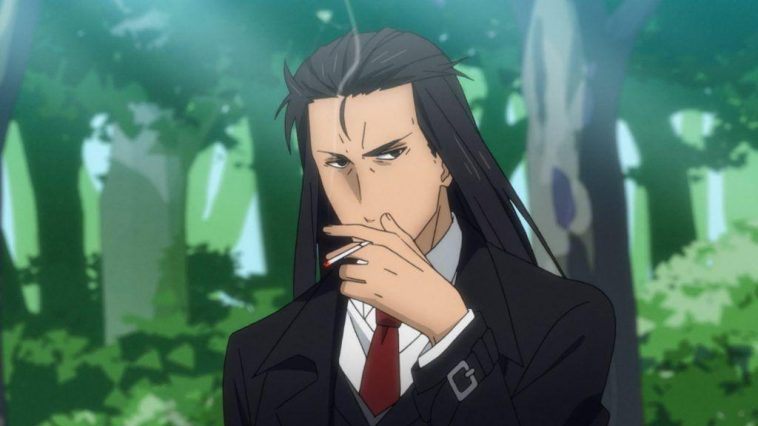 He is, after all, a demon ruler. He has a lot of power. In addition, he is trailed by a large group of people who become his friends. He was a demon ruler that looked like a god and was extremely strong, which is why girls were drawn to him.
10. Demon King Daimo
Akuto Sai is a young guy who wishes to become a member of the priesthood and join his country's highest order of magicians. On the day he enrolls in the Constant Magical Academy, his aptitude test predicts "Future Occupation: Demon King."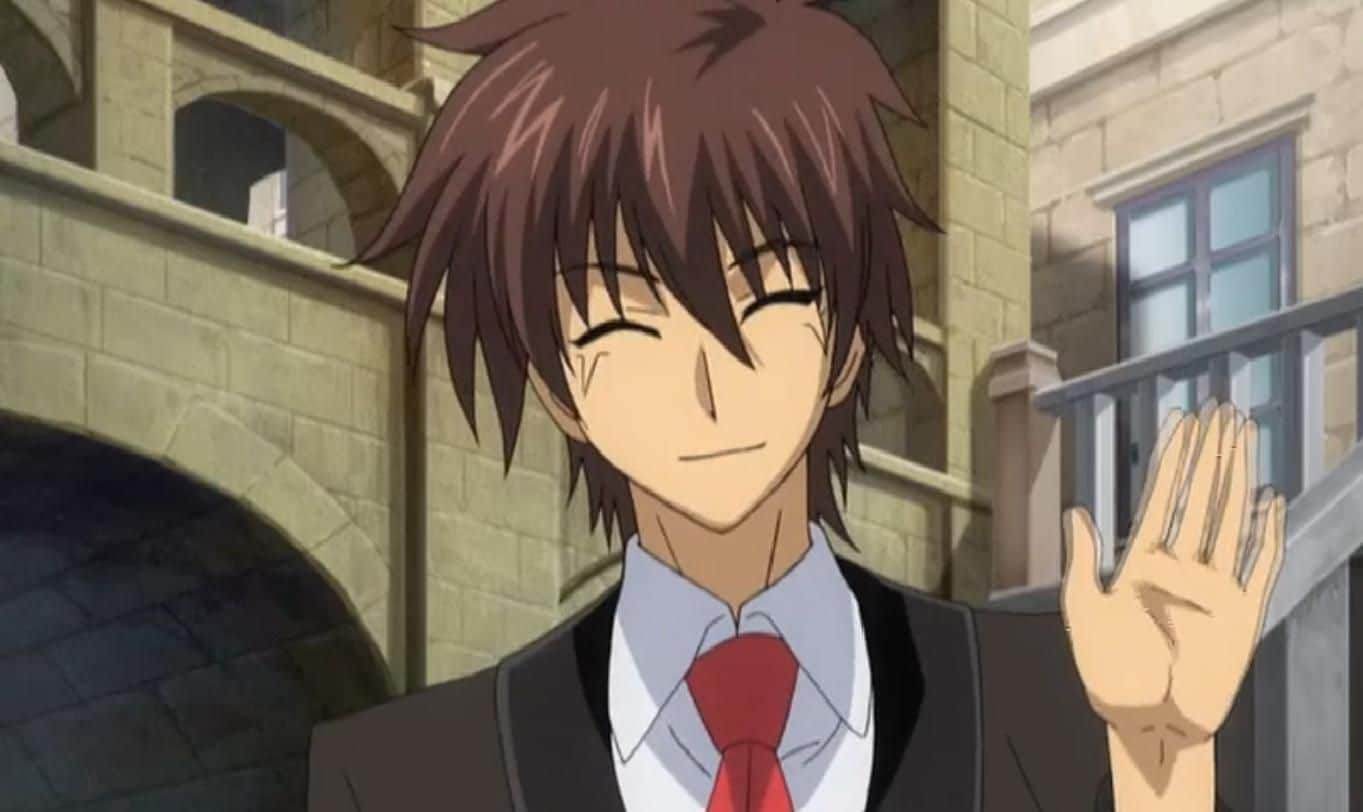 As a result, he is despised by his studious female class leader, sought after by a mysterious girl, and guarded by a beautiful female robot. Oh, boy, Akuta swiftly became commonplace to the Demon King. Imagine being a demon king in the future and having someone predict your future. Damn! At the very least, everyone will be terrified of you or envious of you.
Demons exist in a variety of shapes and sizes. The idea of nice neighborhood devils assisting humans may appeal to you. You might also appreciate nasty, soul-devouring demons fighting against all that is good. So, now that you have the list of top 10 animes where MC is a Demon Lord, tell me if reading about such fantastic anime was enjoyable for you. Did you like it when you read it? Please be truthful, okay? Let me know which anime you enjoyed the best and which list you'd want to see next in the comments.
Also Checkout: 9 Famous tracks of artists written by other famous artists