As people sink into poverty, Prime Minister Narendra Modi will have 40,000 per kilo of mushroom in lunch on Himachal visit
Today, prime minister Narendra Modi will inaugurate the strategically important all-weather Atal Tunnel. As per the reception plan, approved by the cabinet, he will receive a grand-red-carpet welcome.
Leave politics, let's talk about the back-stage treat, India's most expensive Prime Minister is going to have on his Himachal trip. And, of all the delicacies in the menu – it seems 'Mushrooms' continue to remain dominant delicacy loved by Prime Minister Narendra Modi.
As Prime Minister Narendra Modi is all set to fly to Himachal Pradesh for the inauguration of Atal Rohtang Tunnel, on Saturday, a special team of chefs led by Deputy General Manager, HPTDC, Nand Lal Sharma has already reached Manali to take charge of the PM's kitchen and the dishes which will be served to the VVIPs.
Himachal Pradesh Chief Minister Jai Ram Thakur, who also holds the tourism portfolio has himself picked these indigenous delicacies from Himalaya and some of these are prime minister Narendra Modi's favourites from the days when he was national BJP in-charge in Himachal Pradesh.
His menu for lunch is likely to include 'Guchchi' – the most expensive wild mushroom, found only in Himachal Pradesh's hills, and Jammu & Kashmir (6000 feet above sea level).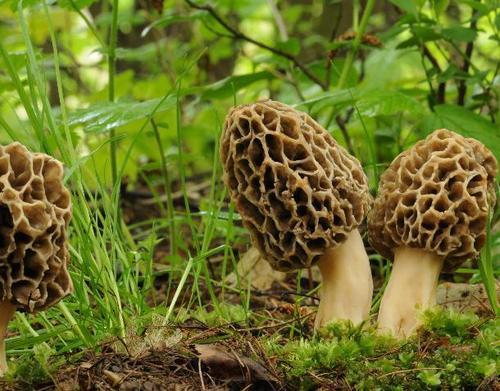 Guchchi is said to be very rich in minerals, high in antioxidants, and low in fat, containing high iron content, and a loaded source of Vitamin D.
The market value of Guchchi is around Rs 40,000 per kg. But it is not cultivated commercially and is grown indigenously in some regions like Kullu-Manali, Chamba, Kangra and Pangi valley apart from some areas of Shimla which receive snow. The villagers do extraneous labour to collect these mushrooms from the forests and valleys, sometimes digging through thick layers of snow.
Other dish to be laid on the lunch table, is a Kullu delicacy 'Siddu' It is steamed bread-like bun and made from wheat flour (yeast) only. Siddu is steamed to keep the taste and nutrients of the ingredients like walnut, poppy seeds and soaked pomegranate seeds intact for their fragrance and taste. It is served with hot desi ghee poured on it along with green Chutney which enhances the taste of the delicacy.
And, last but not the least, Makki (flour) ka halwa & Bathu ki kheer—are the special desserts, prepared with Chenopodium seeds, milk and sugar, and Giche will also be served.
Well, prime minister Narendra Modi is a politician who loves to portray himself as a poor man from a humble background and ascetic roots, typified by renunciation and abstinence, but also is popular for his culinary taste and dietary habits, as well as, India's most expensive PM in history.