In his remembrance, the following are six of his best works as an actor which needs to be remembered in this time of gloom.
1. Kai Po Che
Director- Abhishek Kapoor
Written – Chetan Bhagat
The ambitious film, based on Chetan Bhagat's novel "The Three Mistakes of My Life" takes risks, not least in its choice on subject matters. A tale of three friends making their way into the new India is set in Ahmedabad. The film, however, builds up to an ugly moment in recent history – the 2002 riots in Gujarat in which nearly 1,000 were killed. The film beautifully mixes traditional storytelling that takes place in Indian films with a script that was adapted from a contemporary novel, which is rare in commercial Hindi cinema. The movie works as a collective, not depending on star power to send a message.
Sushant plays the volatile and gifted cricket player – Ishaan – forms a typically mismatched collection of friends, one of whom happens to be a Hindu who's uncle is in a political party. Kai Po Che is a story of a man with a vision and all the constraints that come along with it.
2. Kedarnath
Director and Writer – Abhishek Kapoor 
Sitting at home if you miss this scenic beauty of Kedarnath then this movie successfully takes you on a tour through one of India's most prestigious pilgrim tours encompassing the visual treat that is the landscape of Uttrakhand. On the face of it, Kedarnath can be misconstrued as a love story between a wealthy Hindu girl played by Sarah Ali Khan and a Muslim Porter boy (get it?) played by Sushant Singh.
But it is much bigger than that.
In a time where people are driven by self-interest owing to the play of vile capitalism, the movie is a commentary on how far being kind can take you in today's bigotry. With impeccable graphics, the movie sends chills down your spine with the flash flood scenes depicting the 2013 disaster that hit Uttarakhand.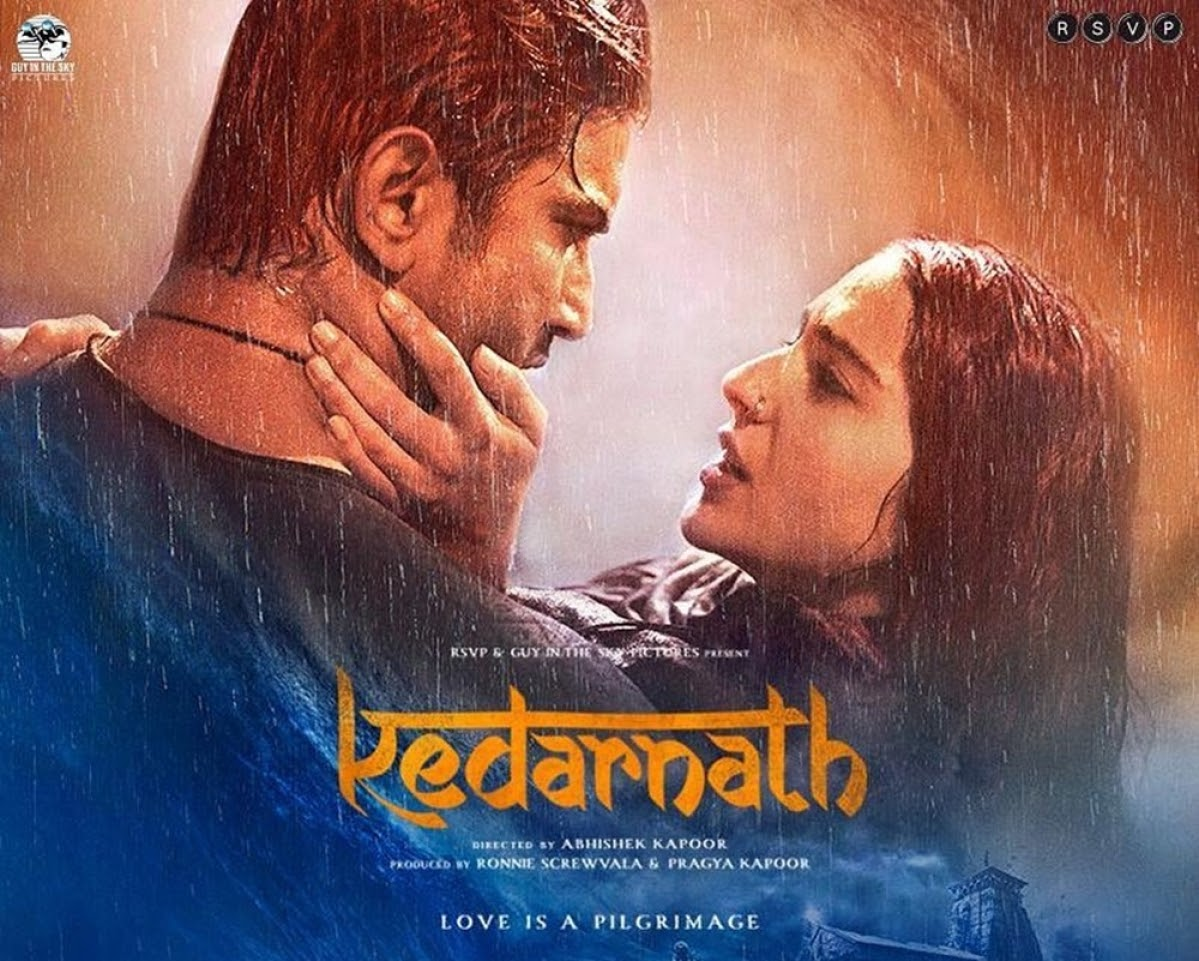 3. M.S. Dhoni
Director and Writer – Neeraj Pandey 
A head over heels fan of MS Dhoni and cricket is bound to love this biopic, which revered its protagonist. Sushant Singh Rajput intensifies and internalizes the character, becoming MSD with ease and without overpowering the cricketer's persona. Despite its glorification, the actor
knocked it out of the park. Sushant's flabbergasting portrayal of a stoic Dhoni and his untold story, which turned out to be an inspiration to so many – from facing academic pressure to being a ticket Collector and now a renowned cricketer.  The movie has nothing over the top, it's a simple story of a man who changed the field of cricket by stepping in it and that is what makes this movie a masterpiece.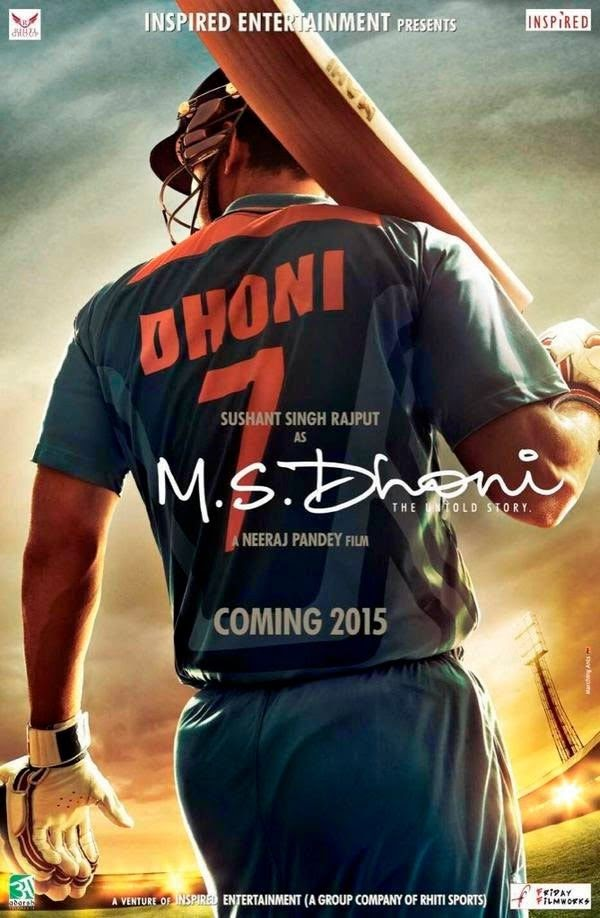 4. P.K. 
Director- Rajkumar Hirani
Written- Abhijat Joshi
Another notable film the actor worked in is PK, which is a sweet, ambling comedy about an innocent alien who touches down in Rajasthan, doesn't offend but pokes gentle fun at religious differences and hypocrisy. Sushant's role comes in after some twists and turns in the movie, which is a quick PK-less detour to Belgium for a love story duet between him and Anushka Sharma.
Mr. Hirani is an impeccable storyteller, who embarks on weaving his desperate story strands into films that are satisfying to watch as a whole.
"No religions were harmed in the making of this film" is the small title card that runs before the credits, saying that the film does not intend to hurt the feelings of any community, sect or religion but instead attempts to make them understand the confusion created due to disparity in their individual schools of thought while answering
"Who is God?"
5. Shudh Desi Romance 
Director-Maneesh Sharma
Writer-Jaideep Sahni
Every once in a while a movie comes in with a romantic storyline backed by American social values in the hopes of revamping the age-old dating narrative in Bollywood and consequently in our society. Shudh Desi Romance happens to be one of those underrated movies.
The story revolves around Raghu, played by Sushant Singh who deals with his commitments while having commitment issues. Through the story, the writers introduce two female leads who's job in the face of it is to be the protagonist's love interest. But as the story proceeds, their characters develop into two strong, independent, and at the same time problematic characters. The writers made each character complex and realistic in an attempt to make the story as relatable to the society as possible, which in my opinion Bollywood lacks especially. Through this movie, its creators tried to normalize unconventional norms at least in the world of cinema.
6. Chhichhore
Director Writer- Nitish Tiwari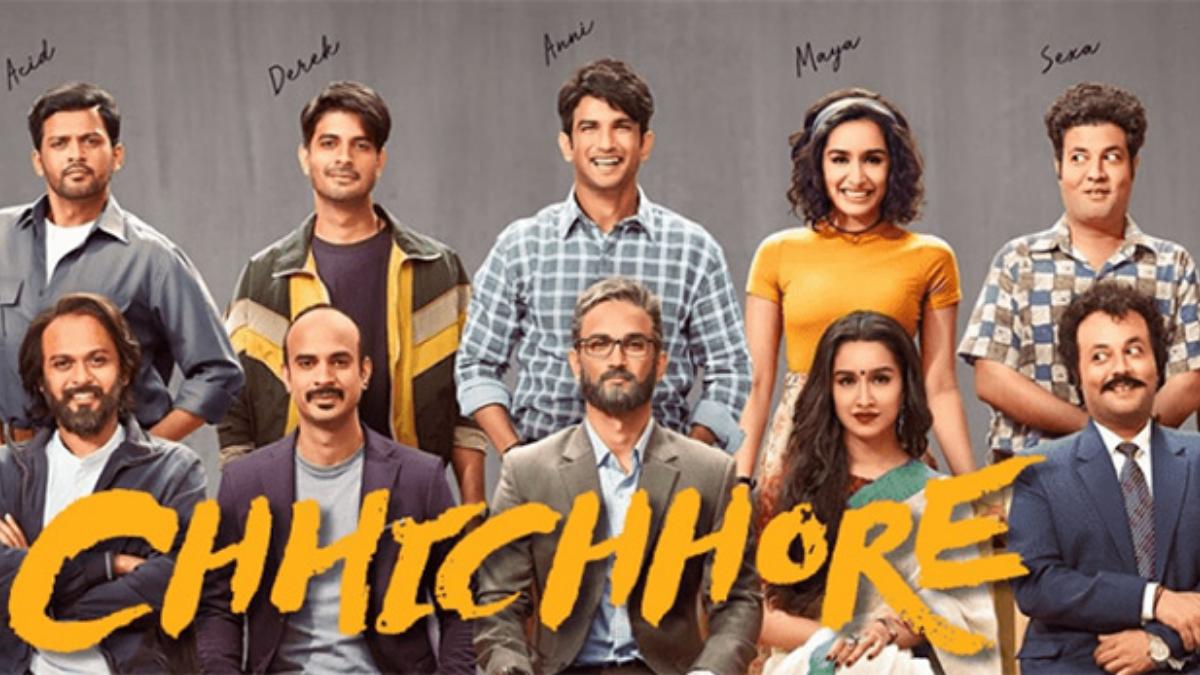 Chhichhore is a typical college drama covering the story of five college friends, now in their 40s with receding hairlines and a monotonous lifestyle. Anirudh, who was later accompanied by the rest of the characters, narrates stories from their college life to inspire his son who has lost the zeal to live after failing the IIT-JEE entrance exams.
Even though the movie is a typical commercial college- drama, yet it is refreshingly real and delivers a very relevant message beautifully wrapped in nostalgia. The movie is a love child of '3 Idiots' and a relatively grounded 'Student of The Year' with a brilliant job at a humorous screenplay. Even though the story is based on a relatively depressing note, the overall feel of the film is light-hearted and inspiring.
Times are tough and are probably tougher ahead. But through this all we need to stick together (at a social distance). Art is what connects us as it has in the past.
Sushant Singh Rajput was an artist who used to make magic on the screen and we have to remember him exactly like that, an icon.
Also Checkout: Zayn Malik Net Worth – Early Life, Career, Personal Life, Quotes And Unknown Facts