Omegle is well-known among those who enjoy interacting and chatting online. It is a chat service where you may text or video chat with strangers.
However, because Omegle is becoming overloaded, many people are looking for alternatives due to the bad user experience. There are plenty of additional platforms to consider; these are the top eight.
Here are the best Omegle alternatives to use.
1. Tinychat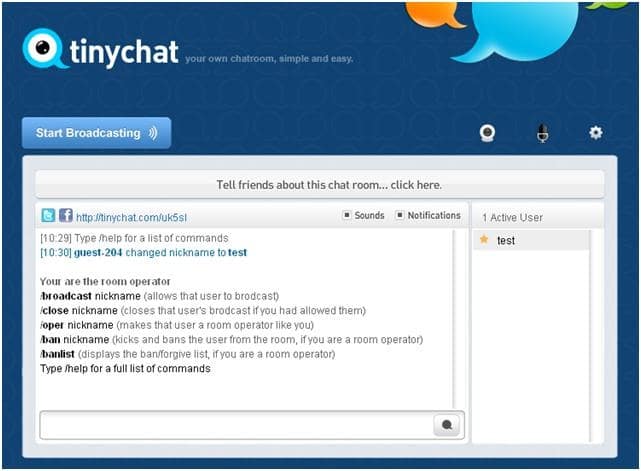 TinyChat is a great Omegle alternative that is also free to use. You may also pay a nominal price to upgrade to the Pro tier and have access to premium features such as limitless ad-free films.
The website allows you to connect with people from all around the world who are similar to you. You may also join one of the existing chat rooms or create your own. TinyChat is well-organized and packed with features. Apart from giving a random talk, it follows a chatroom format. To access chat rooms, you must first make an account, which is an easy process.
2. Whisper 
Whisper is a chat network where you may initiate a random discussion by saying "Hi" or making a broadcast to a specific individual. Whisper is a fun platform where you may meet people from all around the world.
Because this website promotes women, female users can get a reward for posting photos or video material to the platform.
3. ChatHub 
ChatHub provides an anonymous talking environment, and there is no need to join up. Simply press the Start button to enter the thrilling world of online chatting. The website is simple to navigate and use on both desktops and smartphones.
The site allows visitors to choose the sort of room they want to enter. You may have typical talks in the main area or go to a specific room of your choice. You may also select a certain gender if you just want to communicate with females or guys.
ChatHub cones with face and voice filters, allowing you to communicate with people with or without a webcam. Furthermore, you may filter people based on the languages they speak or the nations they are from.
4. EmeraldChat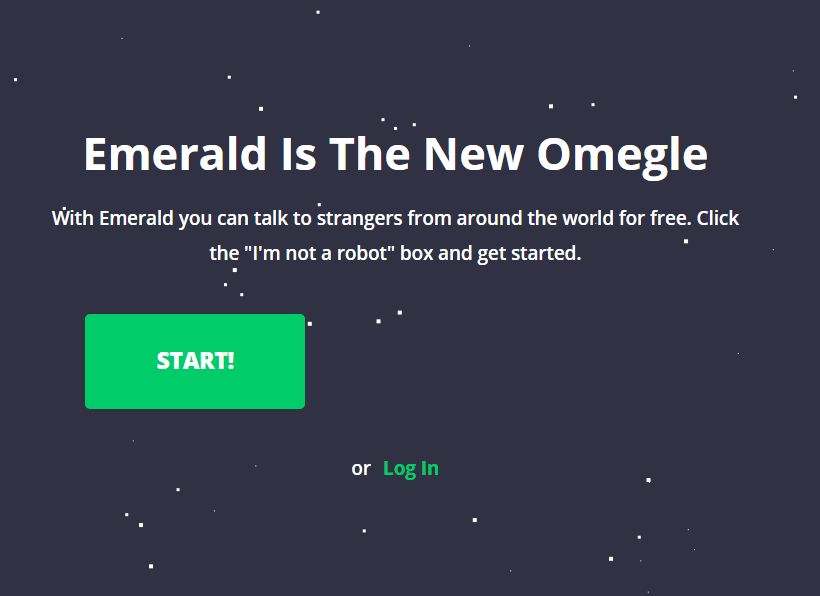 EmeraldChat allows you to communicate with people from all around the world. Clean conversations and a bot-free experience are available. It features a basic UI and is straightforward to use for novices.
The website also includes an automatic matching engine that matches users based on their interests. To join the EmeraldChat community, simply sign up with your email address and follow the simple instructions.
You may pick between one-on-one text chat mode, video chat mode, and group chat mode. The service also provides several criteria for matching based on gender, karma rating, and other factors.
5. Chatroulette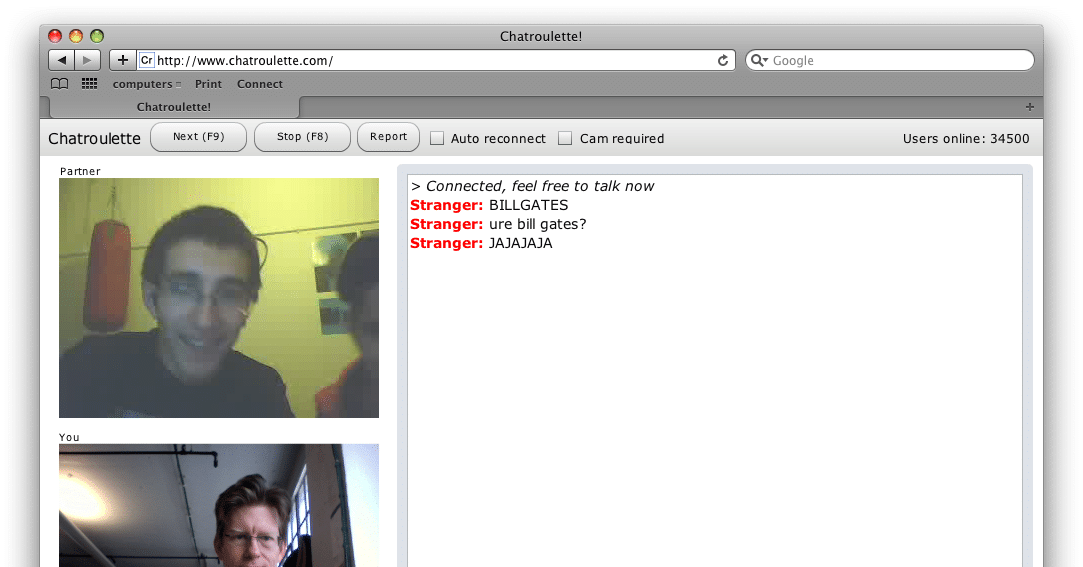 This site, founded by a 17-year-old kid, is as old as Omegle. When Chatroulette originally came out, it quickly became one of the greatest venues for random video conversations. The site is simple to use and has a user-friendly interface.
You can communicate with another individual at random or with a certain gender. Chatroulette users may sketch in the chat to make interactions more interesting. You may choose the text size and store your discussions for later use.
6. Shagle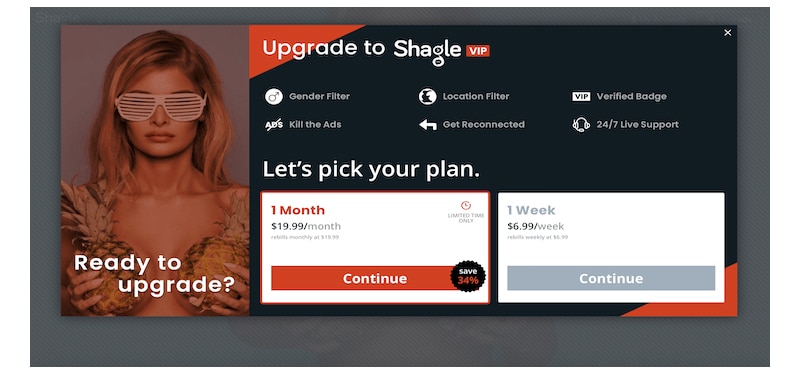 Shagle is a free random video chat platform that allows you to communicate and receive audio files, photos, and video chat with others. You may join a chat room of your choice and begin communicating with others who share your interests.
The site has a special tool that allows you to erase inappropriate comments, making it one of the top chat platforms. During talking sessions, you may use filters to pick a gender to communicate with and send virtual presents to persons you like.
7. CamSurf 
CamSurf is the best website for keeping people's personal information secret. This is one of the fastest-growing free sites, with over 40,000 users, and it offers filters for selecting characteristics such as gender, country, and others.
The site takes up very little space and provides extremely quick connections. With random video chats, you may make friends on the fly or meet new people. CamSurf offers a straightforward user interface. Once you've agreed to the conditions, click the Start button to begin connecting with individuals that interest you.
8. Bazoocam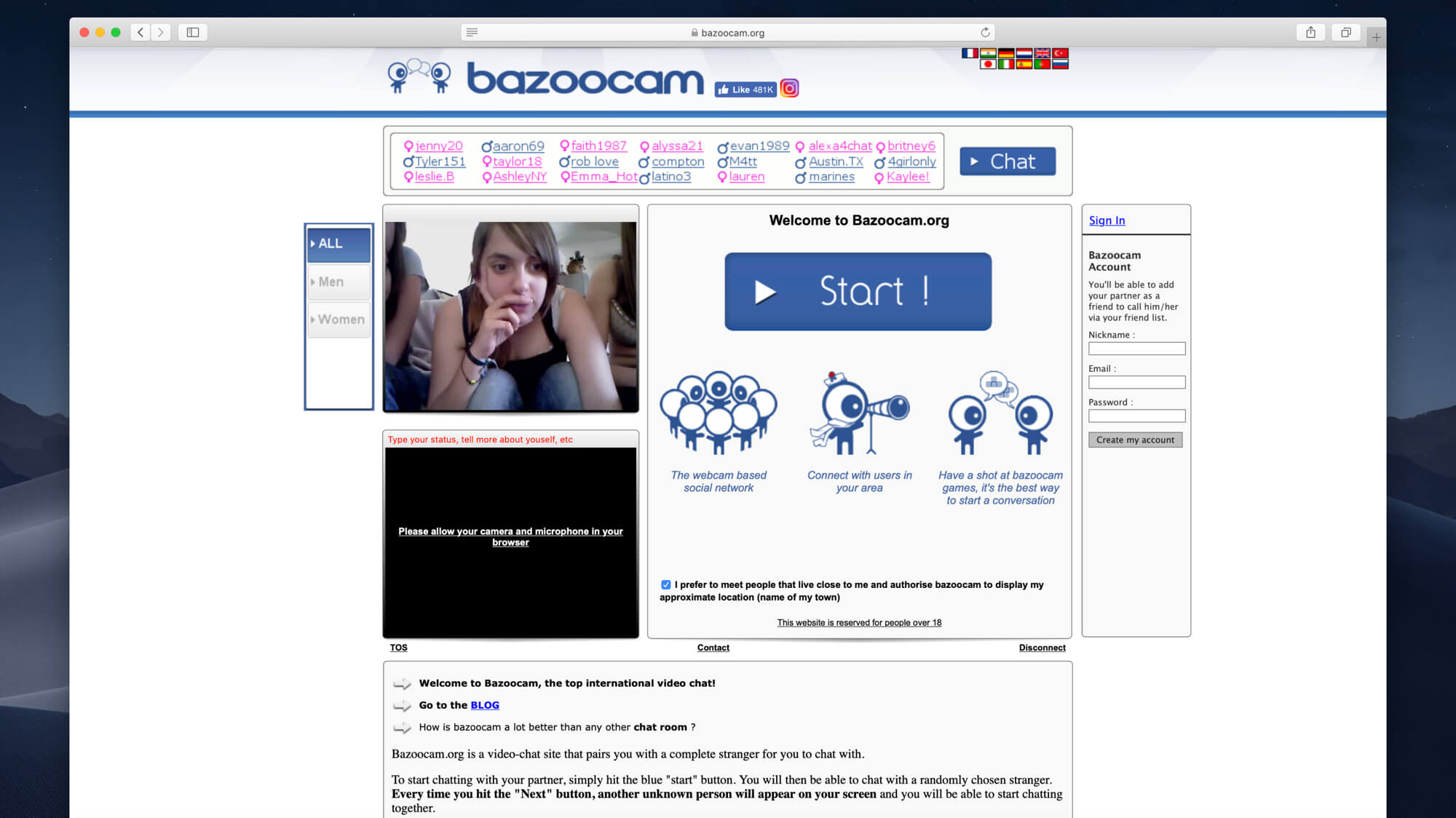 Bazoocam is a website that takes precautions to safeguard its visitors from fraudsters and abusers. The multiplayer games available on this website are one of its distinguishing features. This feature allows users to have fun while playing games while also bringing people closer together.
The site also employs a geolocation algorithm to link you with folks who reside nearby. It is simple to use. To start chatting with a random stranger, simply click the Start button. The Next button allows you to easily move on to fresh discussions.
Also Checkout: Proactive Measures for Protecting Your Mobile Phone