Manoj Bajpayee, 52, is the king of the Indian streaming world, over three decades after his debut Hindi cinema appearance. But it's not a "status" he's aspired to. The affirmation is welcome, but it has been long overdue. On the small screen, one could never imagine that his career has been one of big-screen determination and endurance, rather than readymade genius and pro touches — a path characterized by debilitating lows that have often outweighed dazzling highs. In this article, we will be discussing some of the best performances of Manoj Bajpayee.
In Hindi cinema, Manoj Bajpayee has worked in both commercial and indie films. Even when the films he performs in are plainly mediocre, the most noticeable element of his eclectic oeuvre is how effectively he consolidates the complexity in his body language. His unusual voice modulation and delivery technique ensure that the name of the character he played is remembered. 
From Bandit Queen to The Family Man 2, Manoj Bajpayee's illustrious playing career has been a three-act play with a happy ending in sight: He arrived, he struggled, he gained, he endured, he faded, he fell, and he rose again. We have compiled a list of the 10 best performances of Manoj Baajpayee below. Choose your pick!
Check out our list of the 10 best performances of Manoj Bajpayee:
1. Satya
Satya won Bajpayee his first National Film Award and catapulted him to stardom. Not just in his career, but also among Bollywood's most renowned gangster roles, his fierce and realistic depiction of Bhiku Mhatre is a classic. Bhiku Mhatre was the heart and soul of a film about the Mumbai underworld. And as 'Mumbai ka king, Bhiku Mhatre,' Bajpayee, who is known for his reserved performances, presented an unapologetic, loud, and astonishingly layered (for the time) performance.
2. Special 26
In Special 26, filmmaker Neeraj Pandey recreated 1980s India and exploited existing Bollywood clichés to convey an emotive drama about a theft perpetrated by con artists impersonating Income Tax authorities. In terms of technical prowess, this film belongs to Akshay Kumar and Anupam Kher, both of whom provide unexpected performances. Waseem Khan, a CBI officer, has a brief (but important) cameo in the film. However, in the hands of an excellent performer like Manoj Bajpayee, a naïve character becomes something very remarkable.
3. Pinjar
Director Chandraprakash Dwivedi has a reputation for being contentious, yet he is a culturally savvy storyteller. This is never more evident than in the historical drama Pinjar, an imperfect picture of Partition that today's woke brigade may characterize as a poisonous Stockholm syndrome-sympathizing love story. It stars Manoj Bajpayee as one of the most challenging aspects of his early career, as an unhappy Muslim kidnapper of a Hindu woman. He immaculately depicts the role of the kidnapper and it is now considered one of the best performances of Manoj Bajpayee.
4. Bhonsle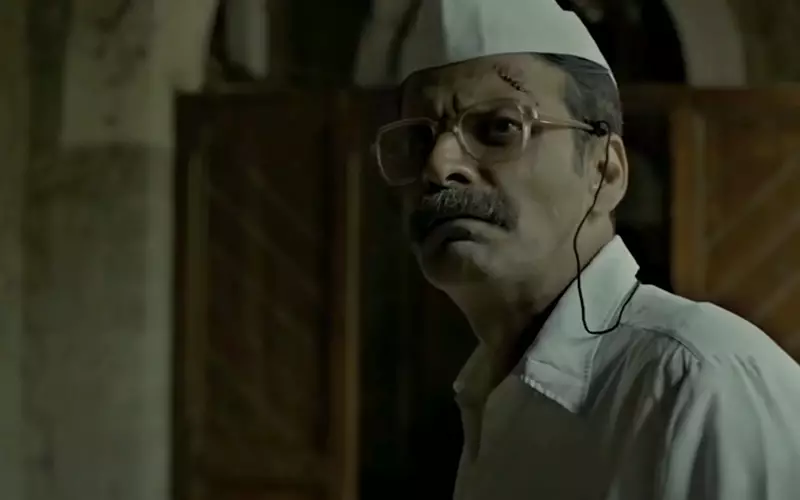 Manoj Bajpayee portrays Ganpat Rao Bhonsle in Devashish Makhija's unflinching and spectacular film on cross-cultural clashes and the state of immigration in the big Indian metropolis. However, he is not the only Ganpat in his Mumbai chawl at the moment. The recently retired old guy is hoping to resume his career as a cop. And the city behind him is awash with Ganesh Chaturthi energy. Both of these have merged into one in certain ways.
5. Aligarh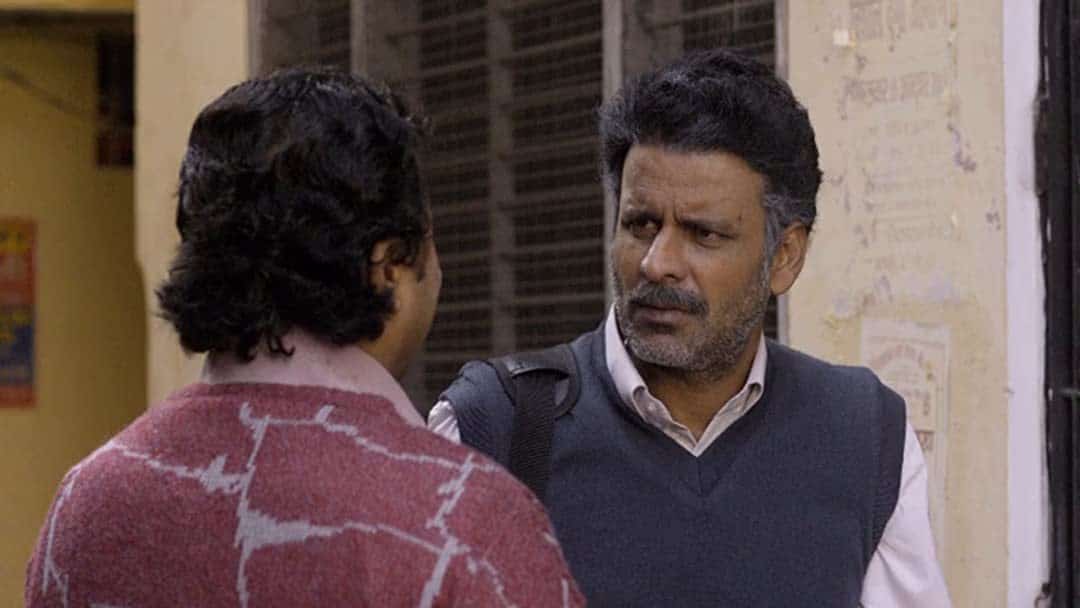 In the biopic Aligarh, Bajpayee's stunning portrayal of Professor Siras and his tribulations was marked by an underlying fragility paired with calm dignity. His unvarnished performance has a profound effect on you, but in a way that is unlike any of his earlier parts. Because, rather than being thrilled or surprised, he leaves you hurt – as if you shared his anguish. It's difficult to picture anybody other than Manoj Bajpayee nailing the part of Prof. Ramcharand Siras in this landmark Bollywood film.
6. Zubeidaa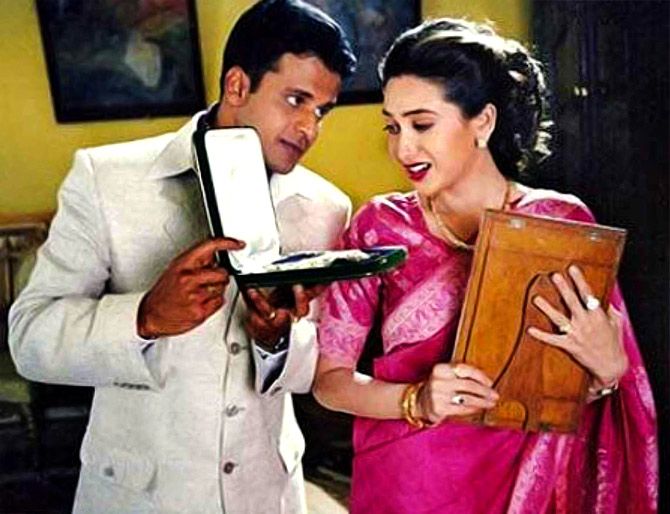 Manoj Bajpayee's regal charisma as Maharaja Vijayendra Singh was impossible to overlook in a film that is still recognized for Karishma's emotive and nuanced performance. Manoj Bajpayee had the right blend of elegance, authority, and youthful ambition as a young prince. He also nailed the character of the misfortune prince, enamored with his second wife's enthusiasm but unable to understand her temperament – and so pulled to the stability his first wife provides.
7. Kaun?
Kaun, a 1999 thriller directed by Ram Gopal Verma, is the type of film that employs some of Hindi cinema's existing clichés to create a chillingly enigmatic chamber piece. The oddity encircles everything in the picture, from its visuals to the acting, as well as the jarringly loud background music, which has aged a lot. The insane humorous energy that Manoj Bajpayee brings to the table, on the other hand, grips you totally. The film exploits Sameer A. Purnavale's snappy comic timing to instill both purposefully pulpy effectiveness and a sense of fear in the audience at the same time, playing him with a hysterical sense of humor that is so unlike the actor's natural comedy. The character played by Manoj Bajpayee switches from one to the other.
8. Shool
Shool, directed by Ram Gopal Varma, was one of the first cop films to humanize officers while keeping them grounded in a mainstream format. While certain portions of the film have aged poorly, the viewing experience remains emotional since it was one of the first times Bihar was truly placed on the map of India, and the globe, in general. That, too, was before the year in which Bihar was separated and Jharkhand was founded, a year in which my family's whole identity was radically altered.
9. Sonchiriya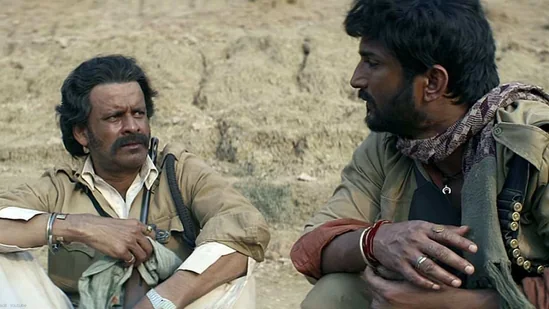 Sonchiriya was an entrenched epic that was performed in a variety of areas. The movie was a hard-hitting action thriller. It was also a sturdily constructed western. It was a fantastic period play. However, I choose to see the picture as a moving exploration of human integrity and the subtleties that lie underneath its blacks and whites. Daku Maan Singh, an upper-caste dacoit from Chambal, was the film's moral conscience. The dead haunt the story with their eerily lifelike presence in this film. And the living is worn down by the weight of a dual morality that cuts to the heart of their being.
10. Gangs of Wasseypur series
Bajpayee's portrayal of vengeance as Sardar Khan was an enticingly violent representation of revenge. He somehow inspires the impression that he is completely invincible right up to the very end of the film – his death in the film is a shock not because of the manner in which it occurs, but because of the larger-than-life presence, his character portrays. His demeanor was nothing from Satya's Mhatre, but both characters lingered long after the credits rolled. It is undoubtedly one of the best performances of Manoj Bajpayee to date.
Manoj Bajpayee's early playing career was dominated by soap operas such as Imtihaan and Swabhimaan, with just minor appearances in movies. He was cast as Bhiku Mhatre in Satya after impressing Ram Gopal Verma with a brief but passionate performance in Daud. As they say, the rest is history. Some of the best performances of Manoj Bajpayee are mentioned above.
Also, Checkout: A Beginners Guide To A24 Movies 

Source: TheBuzzPedia