From the outset, sitcoms have been a cornerstone of television amusement. While some may consider sitcoms to be more throwaway, the best sitcoms of them are among the most successful television series of all time. There are many more outstanding sitcoms to add to the list, from current blockbusters to ancient classics. With so many streaming alternatives, viewers will be able to watch their favorite sitcoms whenever they want.
List of 10 Best Sitcoms Of All Time Are Given Below:
Fawlty Towers
Fawlty Towers is one of the numerous British productions that have been rated among the best sitcoms of all time. The series portrays John Cleese as a gruff and irritable hotel proprietor. There are constantly innumerable calamities to cope with as a result of his awful company management. Fawlty Towers has so many laugh-out-loud moments that fans still find amusing after all these years, in addition to the normal British humour and some genuinely bizarre scenarios.
Curb Your Enthusiasm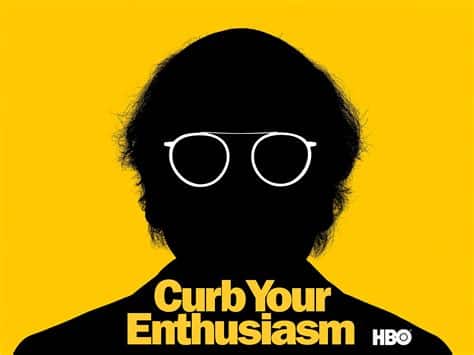 Larry David published Larry David: Curb Your Enthusiasm, a one-hour special in 1999 that was meant to be a one-off film and television show. Curb Your Enthusiasm, a legendary HBO sitcom that initially aired in 2000 and has since become a cult classic, was born from just one hour of content.
Though not in the same mockumentary style as the special, this dark comedy features improvisational work from some of today's top comedians, notably (of course) Larry David, Jeff Garlin, and Cheryl Hines.
Bojack Horseman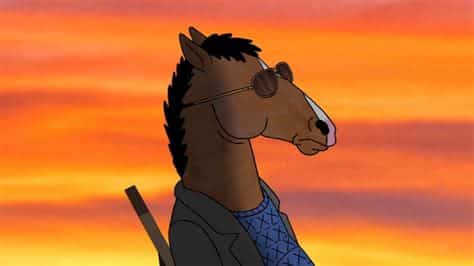 Bojack Horseman bucked the odds and exposed viewers to a world where people and humanoid animals communicate seamlessly, visual puns abound, and heavy issues can still be tackled in a society where most consumers believe animated programs to be "kids' TV."
Bojack Horseman wowed viewers with a gripping first season and a steady level of quality throughout its Netflix run, delving into the tumultuous lives of its protagonist and his self-destructive mentality in a smart manner.
Freaks and Geeks
Freaks and Geeks is one of those shows that had a great run but only lasted one season. It follows the story of a bright high school student in Detroit during the early 1980s who gets friends with a bunch of deadbeats. The series was prematurely ended in 1999-2000 because it failed to attract a large following, owing to its erratic schedule. Notwithstanding this, Freaks and Geeks was a significant production in the early careers of performers such as James Franco, Seth Rogan, Jason Segel, and Busy Phillips, and it is regarded as one of the finest sitcoms of all time on IMDb.
It's Always Sunny in Philadelphia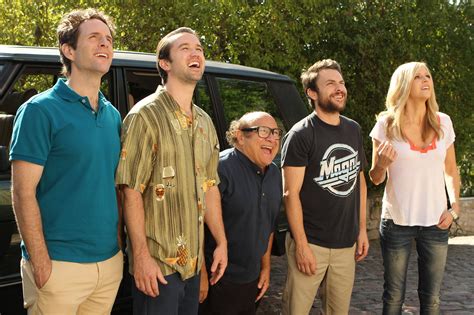 It's Always Sunny in Philadelphia premiered in 2005 and is still going strong after 15 seasons. The sitcom portrays a bunch of egotistical friends who own a South Philadelphia Irish bar. When Always Sunny was revived in May 2020, it surpassed The Adventures of Ozzie and Harriet as the longest-running live-action American sitcom of all time. Fans keep coming back for more thanks to the creative writing and unique comedy.
Seinfeld
Seinfeld is a sitcom that follows a group of friends, including a fictitious portrayal of comedian Jerry Seinfeld, as they navigate life in New York City. Between 1989 and 1998, the show aired 180 episodes over nine seasons, leaving a lasting impact. Seinfeld cleared the groundwork for the genre's future by defying the conventions of sitcoms before it.
Gravity Falls
Between 2012 and 2016, this critically praised mystery comedy series aired on Disney Channel and Disney XD for two seasons. It wasn't just a kid's programme, even if it was geared at older children. The sitcom follows Dipper and his twin sister Mabel as they spend their summer vacation with their great uncle in Gravity Falls, Oregon. They manage a local tourist trap while learning the truth about the town's paranormal activities. The programme earned a lot of great feedback for its blend of warmth, comedy, pop culture, and charm.
Friends
Friends is without a doubt the top live-action sitcom of all time. The episode premiered for 10 seasons between 1994 and 2004 and continues to draw nostalgia from viewers, with a reunion episode airing in 2021 that drew a lot of attention. The show followed the daily lives of six young people as they attempted to negotiate the ups and downs of life in Manhattan. It is still a pop cultural mainstay, with numerous other series attempting to replicate its success. Even those who come close to matching Friends' legacy fall short.
The Office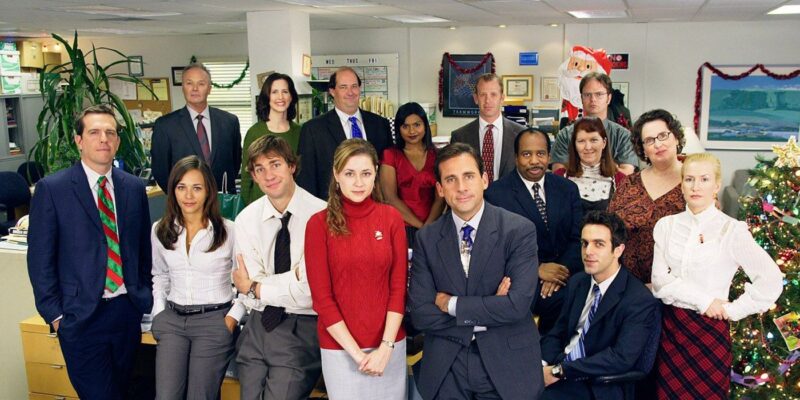 The Office is based on the BBC sitcom of the same name and chronicles the life of employees at Dunder Mifflin's Scranton branch, who are led by their quirky boss, Michael Scott. This sitcom offered lots of variety, with an engaging ensemble, humorous scenarios, unique characters, and a hint of romance. From 2005 through 2013, it aired on NBC for nine seasons, culminating in a spectacular conclusion.
Rick & Morty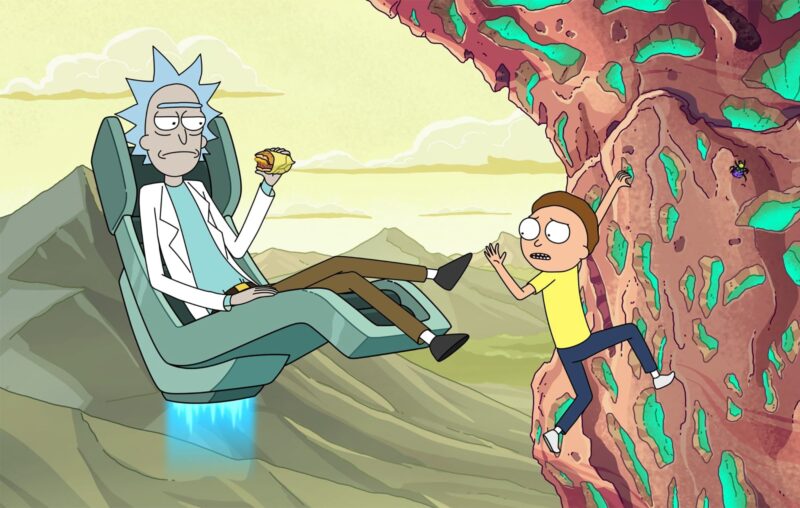 Rick & Morty takes the top spot as the highest-rated comedy of all time. The exploits of brilliant scientist Rick Sanchez and his grandson Morty as they travel through numerous worlds and universes for high-concept adventures are chronicled in this animation adult sci-fi comedy. The program premiered on Adult Swim in 2013 and has a devoted fan base, with a plethora of crazy theories sprouting on Reddit. The series has become a current pop culture sensation, with unusual humour and imaginative sci-fi themes, and is regarded as the finest sitcom of all time.
Everybody has a favourite show which they watch on a regular basis. These series have something for everyone, whether it's a quirky office comedy or a show about an unusual group of pals. Here's the final word on the 10 best sitcoms of all time.
Also Checkout: Indian TV shows we all have watched when we were kids