There are certain things that only celebrities can bring to light, and this time it's the need to feed. When for many of us the second wave is all about getting jabbed, working from home, and staying safe, and for many others it's about chasing ventilators and mourning at their loved one's death, the tragic episode of the second wave is still not over in many parts of India where people are fighting to revive their livelihood and return to normalcy.
We For India
With helpless families having no income source and government's health supplies falling short in combating Covid, to revive those families and to meet the treatment demands that are expected to befall the country in the third wave, international faces, such as Ed Sheeran, Steven Spielberg, Annie Lennox, and Indian faces, such as AR Rahman, Farhan Akthar, Rajkumar Rao, totaling more than 100 celebs, are appearing live on Facebook on August 15th, Independence Day, for a global virtual fundraising event 'We For India: Saving lives and protecting livelihoods', whose proceeds will reach the needy through GiveIndia, a fundraising platform which is already on the game of serving the Covid victims.
Tapping the Willingness Globally
Produced by the London-based enterprise The Word We Want and the Indian giant Reliance Entertainment, the 3-hr 'video-thon' will feature artists and performers from different walks of the industry, like music, comedy, fitness, etc., conducting musical performances, fitness challenges, along with Covid-related video messages to raise awareness and throw light on the frontliners and medical workers' services. The whole purpose of the event boils down to addressing the global audience about the overwhelming demand for healthcare resources and food scarcities across India and raising funds for Covid relief, expected to be collected around Rs 25 crore, which will then be donated through GiveIndia to revitalize the Covid-inflicted families, and to equip the health sector with ventilators, oxygen cylinders, vaccinating resources and medical supplies to better prepare for the next wave. The event is planned to stream at 7.30 PM IST, on 15th August, Sunday.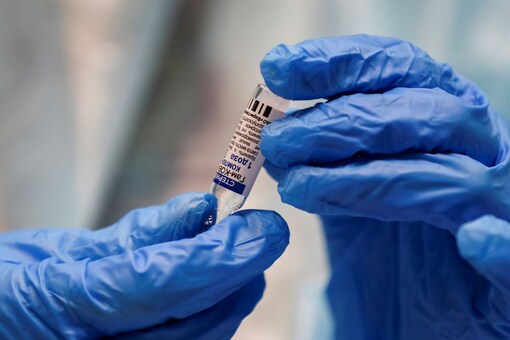 Celeb Couple's Campaign
A similar Covid fundraising event, named All For One, happened on May 30th, where there were 40 artists from various walks performing their art, like music, stand-up comedy, storytelling, and there were six beneficiary organizations, like GiveIndia here, to whom the proceeds were disbursed to reach the needy.
This All For One event happened not more than a week after the 'Virushka' (Virat Kohli and Anushka Sharma) couple donated Rs 2 crore as Covid relief fund, adding up to Rs 7 crore of relief fundraised in Ketto, followed by the couple's fundraising video campaign emphasizing how crucial a time it is for India and how vital people's aid will be, thereby encouraging everyone to donate for the relief fund. 
Inspiring Gesture
Similarly, United Airlines, the US flight service that has flown to India carrying 3,00,000 pounds of medical supplies to aid India, launched a Covid fundraising a few days before this celebrity couple's video.
This trend of continuous fundraising activities by celebrities and giant organizations remains to be a great gesture of love and support from the big names, which hopefully will inspire a lot of other parts of the world to go about the same way in helping people during the pandemic.
Also Read:  Messi leaves Barcelona after 21 years