2021 is finally here and all of us are looking for some change. The previous year has undoubtedly been the hardest of our lives and all of us are still struggling with our own problems. Amidst all this, books, web series, music, art help us to survive through all of the hard parts and it seems in these turbulent times, they are our only consolation.
We bring to you the most anticipated books of 2021 not only for readers but for non-readers as well. We have added diversified themes to help everyone to find something for them! As JK Rowling accurately put, "If you do not like to read, you have not found the right book" 😉
1. A Swim in a Pond in the Rain: In Which Four Russians Give a Master Class on Writing, Reading, and Life by George Saunders
From the author of Booker-Prize winner, Lincoln in the Bardo comes another intriguing book that brings consideration about what makes fiction work and why adding some of the findings of him and his students. He has paired this with iconic Russian short stories by Anton Chekhov, Ivan Turgenev, Leo Tolstoy and Nikolai Gogol to accentuate the strength of triumphant narrative writing.
  A true master of short stories himself, with his mesmerising writing skills, demonstrated in Lincoln in the Bardo, the book will be undoubtedly packed with elements that are useful to us in these turbulent times
In his introduction, Saunders writes, "We're going to enter seven fastidiously constructed scale models of the world, made for a specific purpose that our time maybe doesn't fully endorse but that these writers accepted implicitly as the aim of art—namely, to ask the big questions, questions like, How are we supposed to be living down here?
What were we put here to accomplish? What should we value? What is truth, anyway, and how might we recognize it?"
2. First Person Singular by Haruki Murakami 
From the author of some of the most beautiful books of all time, like 'Kafka on the Shore' 'Norwegian Wood' 'Killing Commendatore', who has always enchanted us with his magical realism and surrealism finally brings to us this long-awaited book of short stories in first person.
Novelist Haruki Murakami depicts baseball, jazz, childhood memories, young love and more. Murakami has written the short stories in a way that confuses the reader about if they are reading a fictional story or a memoir itself.
Translated from Japanese by Philip Gabriel, First Person Singular is loaded with Murakami's classic use of magical realism and is really an incredible gift to all of his fans.
3. How to Avoid a Climate Disaster: The Solutions We Have and the Breakthroughs We Need by Bill Gates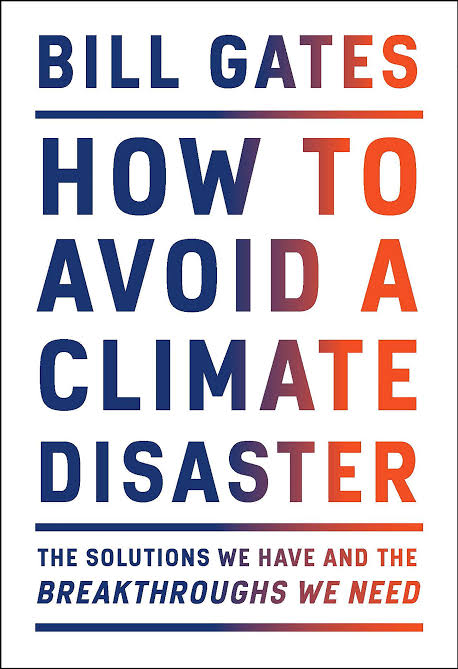 For the last one decade, Mirco Soft Co-Founder and philanthropist have kept himself engaged with climate change. In his book, he emphasizes the reason and solutions the world needs to attain zero greenhouse gas emission to save our planet from the disastrous future. The book is a must-read taking in view the situation our environment is going through.
4. Filthy Animals: Stories by Brandon Taylor.
In his debut novel, Real Life, that became a finalist of Booker-Prize Brandon Taylor introduced us a story of a Black and queer graduate student. Now, in his book 'Filthy Animals' he once again centred his story around on young-adults in the American Mid-west. The book scours themes of desire, love and intimacy
5. How the Word Is Passed: A Reckoning With the History of Slavery Across America, Clint Smith. 
Introducing his Debut in nonfiction, Clinton smith is the author of poetry collection Counting Descent. Beginning in Smith's hometown New Orleans, the author invites the reader to take a closer glance at the routes in which the legacy of slavery has influenced the every day life of people. Smith brings us to Thomas Jefferson's Monticello plantation, Louisiana's Angola prison, Blandford Cemetery in Virginia. Through this book, Smith forces us to reconsider what we ponder we know of the American History.
So this was the list of some of the anticipated books of 2021! Comment down below for the one you are most excited for!
For more such content, check out our literature section.