Those entering the world of healthcare in 2023 have exciting choices ahead. Through a combination of new medical advances, changing demographics and healthcare demand, and improved technology, the jobs of the future may look a lot different than those of just a few years ago.
So where should new and soon-to-be healthcare workers focus on taking advantage of these critical trends? Read on as we explore five different health fields poised to grow fast in the near future. 
Top 5 Career Opportunities for Healthcare Workers in 2023-
1. Telemedicine
One of the most significant impacts of the explosion in video calling during the COVID-19 pandemic is that many more people are familiar with and comfortable using this helpful technology, including older and less-tech-savvy patients. This leads to a dramatic expansion in telemedicine and other remote medical care. Through these video chats, doctors can provide basic guidance and assessments for patients who can't make it into the office or prefer the convenience of appointments at home. 
Telemedicine professionals need to be familiar with technology, as well as experienced with the critical differences involved in remote care. However, they can also see far more patients in a given period, allowing them to help more people with less stress for all involved. Practitioners focused on telemedicine will also play a vital role by shouldering low-urgency appointments, which frees up doctors operating in-person practices for more serious or involved cases. 
2. Travel Nursing
Few fast-growing healthcare positions offer as many benefits to employers and employees as travel nurse jobs. Travel nurses take short- to medium-term contracts with various health facilities nationwide, helping these hospitals, clinics, and other care centers deal with seasonal demand or other short-term needs. This allows nurses to explore the country while earning more than their stationary counterparts, not to mention benefits like tax-free housing stipends.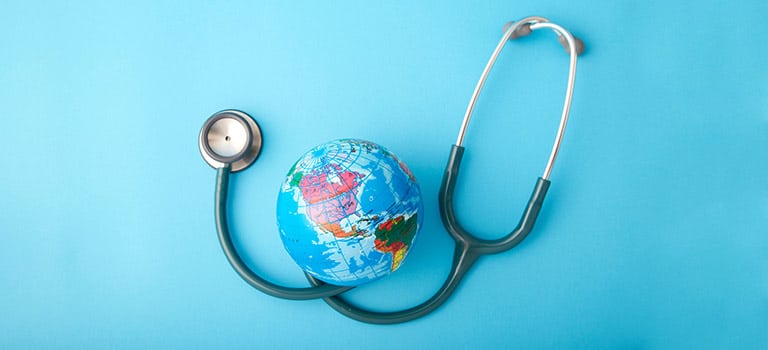 Travel nurses also have extra flexibility to take time off for personal travel or other needs between contracts. Meanwhile, nurses benefit from diverse experiences with different facilities and types of patients, making them even more valuable to future employers. This unique field also allows practitioners to develop a wide-ranging personal and professional network, leading to untold numbers of friendships and future opportunities. 
3. Health Informatics
Those passionate about tech and healthcare will find exciting, innovative opportunities in healthcare informatics. These professionals build bridges between these two disparate worlds, particularly when it comes to the design and maintenance of healthcare technology systems, as well as the analysis of critical data. 
These procedures can enable staff to spot and flag critical patient trends or condition information and reduce data entry and other paperwork that takes extensive staff time without improving care. In addition, in a world where health and personal data is increasingly stored digitally, healthcare informatics experts ensure it's stored securely while accessible to doctors and other treatment personnel. 
4. Physical and Occupational Therapy
A quick look at demographic trends in America and many other Western countries shows that populations are getting older on average. And as the Baby Boomers (and even some older Gen Xers) age, there's a growing demand for healthcare professionals to help this large demographic adjust.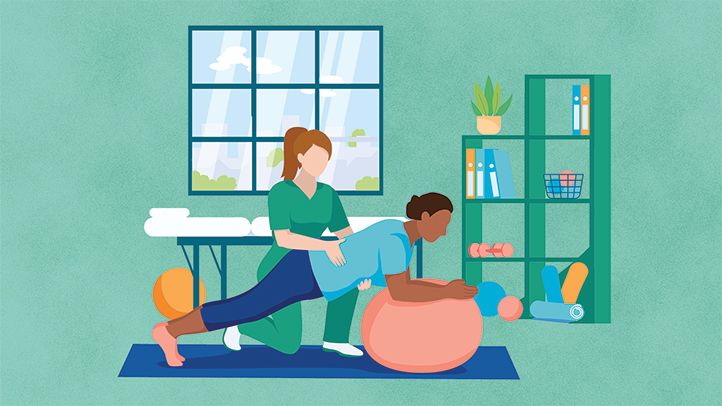 Many are familiar with traditional physical therapy, which can help improve movement and motion, particularly after injuries or in response to degenerative conditions. Regular physical therapy can also help individuals dealing with chronic pain. But occupational therapy is also a critical field, focusing on the ability of patients to do daily tasks like bathing, dressing, cooking, and other necessary things required for an independent life. Both are an excellent choice for those looking to see real, first-hand effects of how they're helping patients, sometimes significantly improving their quality of life. 
5. Mental Health Professionals
Whether it's our changing modern lives or a decrease in stigma, it's clear that mental health is one of the fields of healthcare poised to grow dramatically in the years to come. Therapists, psychologists, and psychiatrists will all be needed to help diagnose and treat many diverse conditions. 
There will also be significant opportunities in support roles, from social workers and advocates to substance abuse counselors. Professionals can work in vastly different areas of this field, from private outpatient therapy to working with the most severe conditions for institutionalized patients. Mental health jobs also offer the potential for critical roles in research, helping doctors and other stakeholders better understand this vital area of a patient's overall health. 
So Many Opportunities For Our Healthcare Future
As anyone can see, the future of medicine and healthcare is exciting, promising major changes in the years to come that should revolutionize the patient experience. And the best part? There's something for everyone, from unique travel nurse jobs that indulge your wanderlust to cutting-edge tech positions designing next-generation health systems. No matter which one prospective healthcare workers choose, it's bound to be a rewarding one.