COVID- 19 is a disease that has many signs and symptoms: sore throat, loss of taste, breathing difficulties and so on. However, few of these symptoms are as perplexing and overlooked as "Covid Toes". Covid toes refer to a reddening of the skin on the fingers and toes of the affected person, which has the appearance of blisters.
This unusual symptom of COVID-19 first came into the spotlight in May 2020, when the European Journal of Pediatric Dermatology found a large number of such cases among children and adolescents in Italy. While it does not affect everyone who has COVID-19, it is mostly seen in the younger population. It will be rarely the only symptom of Covid-19 in a person.
It involves redness of the fingers and toes, which is usually painless but can be very itchy. Sometimes the lesion may become painful and the patient may even have difficulty walking or wearing shoes.
It usually starts within one to four weeks of COVID-19 infection and can continue for up to 14 months. The reddish region of the fingers or toes may get swollen over time and even change to a purplish colour.
The cause of this and similar lesions called chilblains has been a mystery. However, a new study, published in the British Journal of Dermatology, has found that it may be a side effect of the immune system's response to COVID-19.
The immune system is a protective mechanism in the human body that keeps us healthy by destroying any disease-causing bacteria or viruses that enter the body. If this defence mechanism wasn't there, we would be constantly falling sick.
However, the immune system sometimes gets confused and starts attacking our body cells along with the offending virus. This is called an autoimmune reaction, and it is exactly what is happening in the case of Covid toe, the researchers say.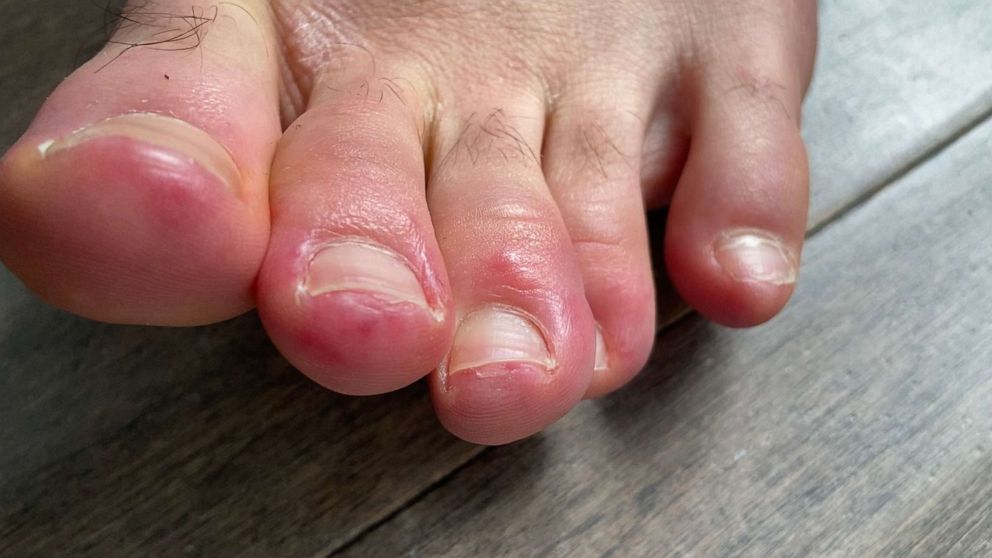 The study has also found that another component of the antiviral immune response, called type 1 Interferons, may also be hand in glove with the immune cells in causing these lesions. Lastly, the cells that cover the inner surface of our blood vessels may also be involved.
The study involved 50 COVID-19 patients with this condition and 13 people with similar lesions from before the pandemic. Experts have said that these insights into its cause will be of great help in the treatment of this unusual condition.
Also Read:  WHO approves deployment of first malaria vaccine in Africa