Cooler weather conditions helped pacify two gigantic wildfires in the U.S. West. However, property losses have been on the rise; authorities stated that they got access to a California community that went into ruins through a large wildfire and another area of southern Oregon where the nation's largest blaze is burning, reported the Associated Press. 
Scientists believe that the Bootleg Fire in Oregon is responsible for causing its own "fire tornado" this month. It also escalated winds higher than 111 mph (179 kph).
This fire phenomenon is scarce and is a result of dry, hot conditions.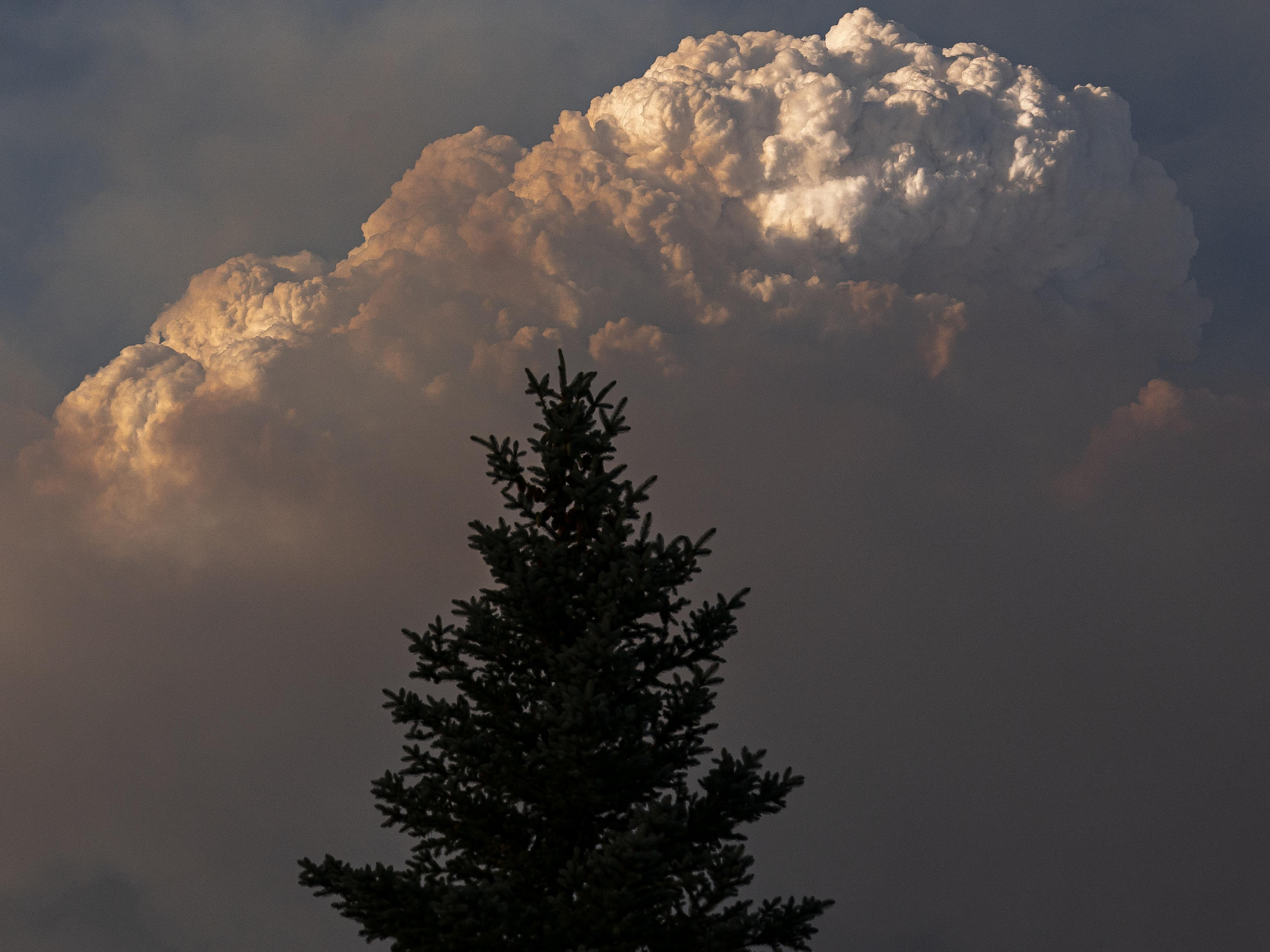 Since late June, extreme temperatures and a series of wildfires in the Pacific Northwest have been in the news due to an emergent heatwave. 
A situation report said Tuesday, "The mild weather will have a short-term calming effect on the fire behavior. But due to the extremely dry conditions and fuels, as the week progresses and temperatures rise, aggressive fire behavior is likely to quickly rebound." 
A team deployed to review the destruction caused by the massive Dixie Fire in the mountains of Northern California discovered 36 structures wholly dismantled.
It is not clear if these structures are comprised of homes and smaller buildings. The evaluation is not complete yet, and the rest would depend on the fire and its expansion or compression. 
The Dixie Fire, which came under control on Tuesday, affected more than 325 square miles (842 square kilometers), which is even more area than New York City. More than 10,000 homes were in danger in the region, about 175 miles (282 kilometers) northeast of San Francisco.
Neil Lareau, a professor of atmospheric science at the University of Nevada, told the A.P. News that "Prior to last year, there had only been two well-documented tornado-strength vortices generated by fires. A decade ago, we could not have even imagined this. But here we are."
Scientists are also concerned that the tornadoes instigated by fire could cause even start more rounds of fire. They are considering studying tornadoes. 
The National Weather Service affirmed the existence of the tornado; however, they are not sure about the category of the tornado because, unlike other normal tornados, this one would dismantle once it gets too far away from the fire. 
Ryan Sandler, a meteorologist at the National Weather Service in Medford, Oregon, said, "If they don't have the heat from the fire, then they don't have the updraft. Without the updraft, it would weaken very quickly."
In California, the 106-square-mile (275-square-kilometre) Tamarack Fire south of Lake Tahoe was amplified but more than halfway contained.
The fired charred 23 buildings to ashes. The authorities lifted Evacuation orders for about 2,000 residents on both sides of the California-Nevada line. 
Also Read:  Maharashtra Floods cause hue and cry as the death toll rises to 213, and 103 villages in Raigad face landslide danger.