Creating a welcoming outdoor area is enjoyable, and there are several DIY projects that anybody can undertake to make the space suitable for outdoor sports, a get-together BBQ, or simply resting and enjoying the outdoors. In this article we will be discussing some DIY garden projects anyone can do.
Garden projects may also require grass cutting. The choices for a diy garden project are unlimited; we have garden ideas ranging from day to weekend undertakings. Choose garden ideas that match your unique style to add charm to your garden. We have curated a list of 9 Diy garden projects anyone can do below.
Check out our list of 9 Diy garden projects anyone can do:
1. Succulent Fountain
This is an amazing method to recycle any fountain. You can fill the bowl structure with stunning succulents and watch them pour over like a hyper-colored take on garden fountains if you use it as a container garden.
2. Dress Your Fence Up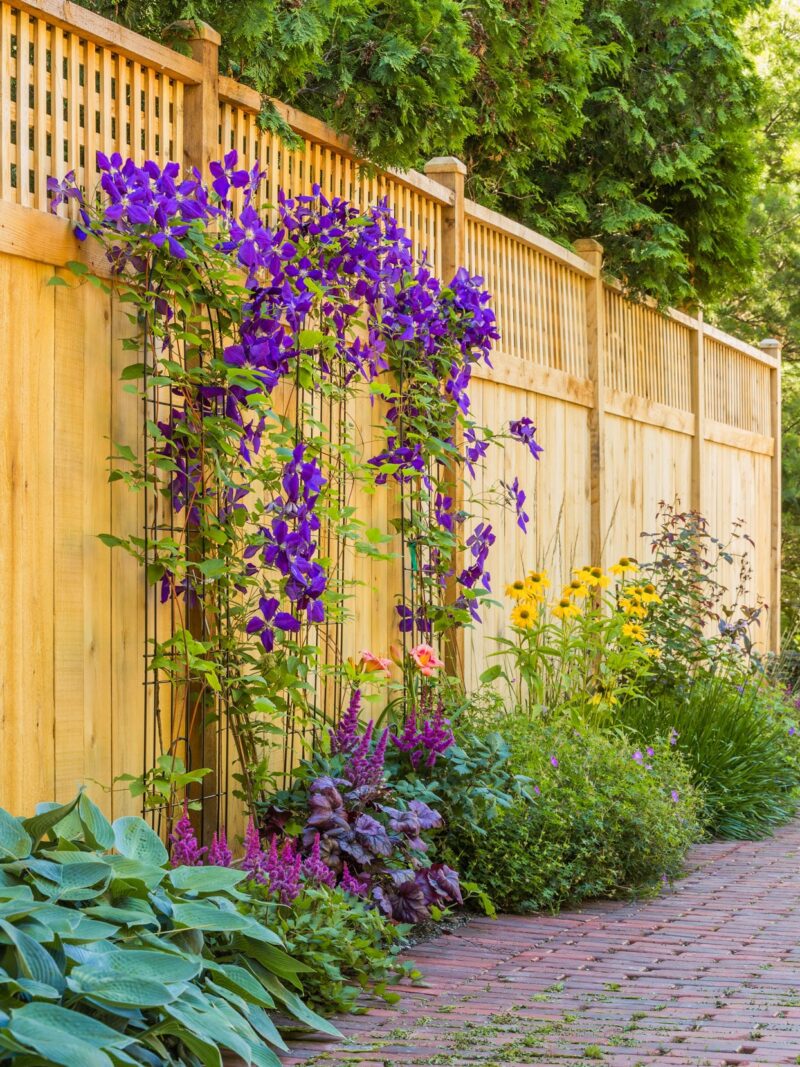 There are hundreds of ways to add detail to your garden, but one of the most effective is to spice up the fence. Filling up the vertical space around the garden itself broadens the visual palette and introduces a whole new arena for you to explore and design. Hanging planters are used in this installation, but the options are limitless.
3. Build Your Own Tree Bench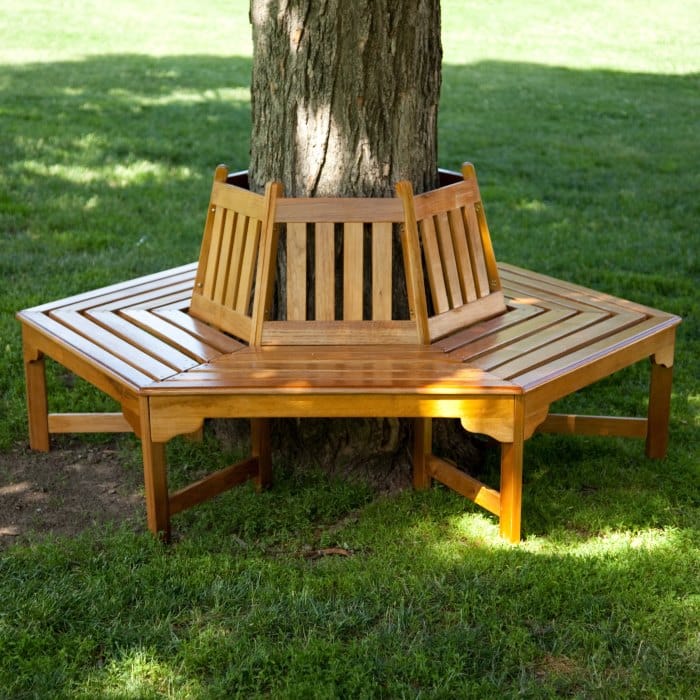 This is one of those garden projects that will look great for years to come, and your friends and family will never know it was built by you. Although some woodworking skills are required, the supplies are inexpensive, so be careful to read the instructions. The outcomes are self-evident.
4. Build A Pallet Garden Path
While there are plenty of DIY projects that can be made from old wooden pallets, we were particularly taken with this idea for a lovely garden walk. The finished result, which can be viewed by clicking on the link above, is a lovely statement of fun and usefulness in any garden.
5. DIY Log Planter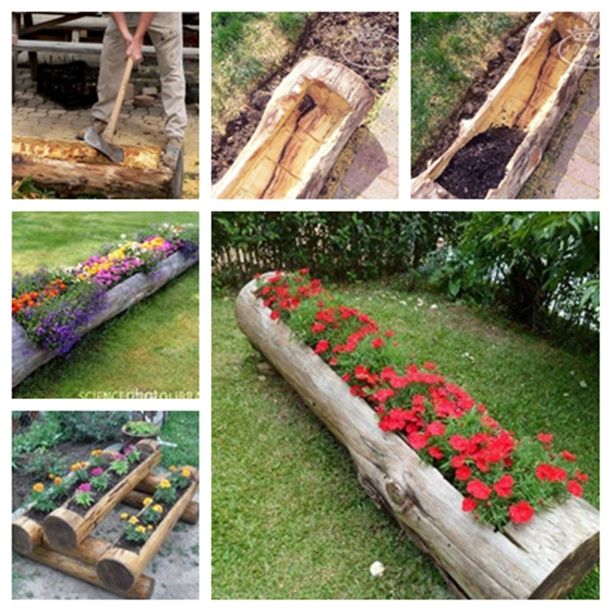 We couldn't control our enthusiasm when we learned about this endeavor. The idea of turning an old hollowed-out wood into a lovely, natural container garden is too appealing to pass up. Experiment with whatever piece of wood you choose. It is one of the best diy garden projects anyone can do for them.
6. Brick Herb Markers
This project is a whimsical way to correctly name your garden without cluttering it with signs. It's easy, effective, and a lot of fun. The only things you'll need are some paint, some great handwriting, and whatever brick you like.
7. Raised Garden Beds
The traditional raised garden bed is one of the best methods to aesthetically spruce up your yard. These offer a layer of decoration and can even guard against pests while aesthetically distinguishing a segment of development.
8. DIY Vertical Flower Bed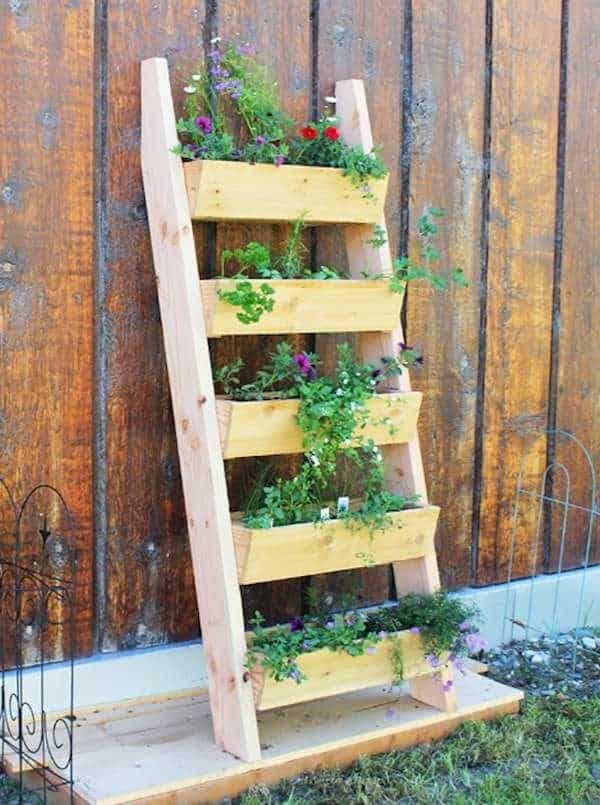 Looking to cover up an unsightly wall or just add additional flowers when you've run out of flat ground? The vertical garden is an irresistible DIY project that allows you to bring the beauty of fresh growth into almost any location. There are a variety of methods to accomplish this, but the instructions given offer a unique approach.
9. Conceal Your Air Conditioner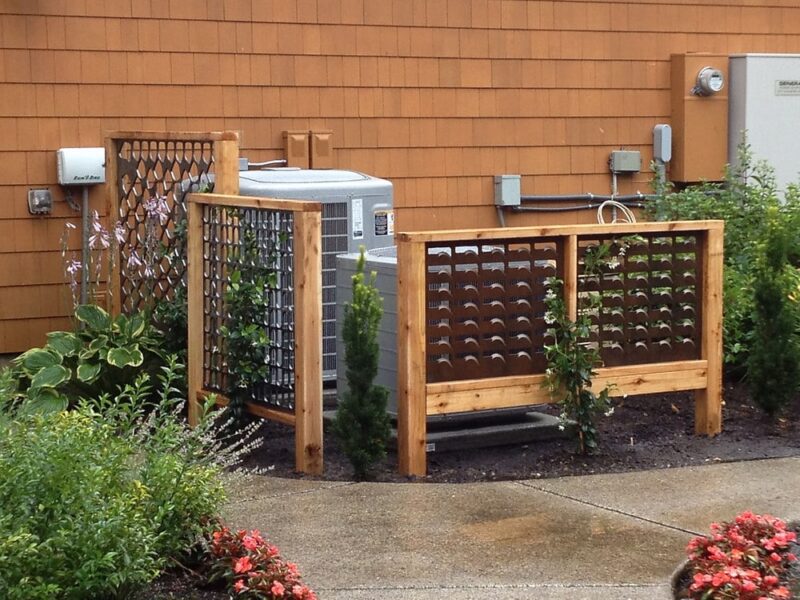 First impressions are formed on the exterior of your property, and many of us dislike the very brutal aspect of a giant AC unit outside the house. This project is a simple and affordable method to improve a vital yet unsightly feature of your landscaping.
Some of the best diy garden projects anyone can do are mentioned above. Perhaps you'll just get an idea of your own, inspired by the creativity here.
Also Checkout: The Main Challenges Of Permaculture