According to DSM-5 eating disorders are characterized by a persistent disturbance in eating patterns and habits.
Types of eating disorders
1. Anorexia Nervosa
The term anorexia literally translates to "lack of appetite induced by nervousness". A person suffering from Anorexia will starve themselves for multiple days in the pursuit of looking skinny.
Apart from being severely underweight and highly malnourished they also have a distorted perception of their bodies; which means they develop an obsession with their overly skinny body type and refuse to acknowledge that they have a disorder. This denial makes it tremendously hard for them to seek help even when they might feel physically weak.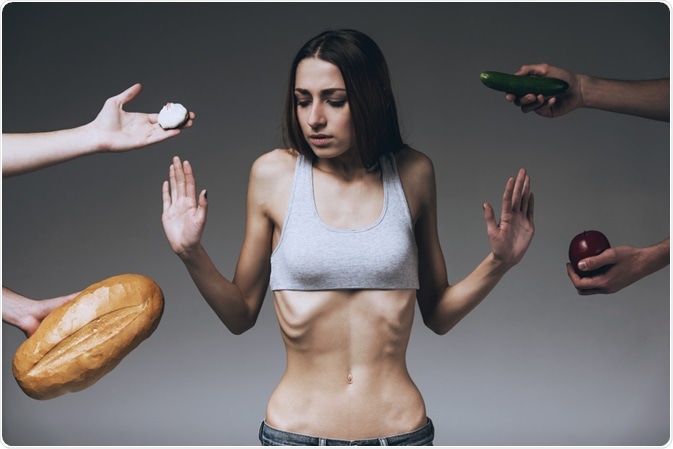 Precariously low consumption of food compromises their natural immunity and makes them prone to more diseases as well as makes even mild infections fatal for them, which was evident in the case of Brazilian model Ana Carolina who died of a generalized infection after being hospitalized for kidney failure while also battling with Anorexia. Another anorexic model, Luisel Ramos passed out on the runway while cat-walking and succumbed to a cardiac arrest on the ramp itself. 
Professions such as modeling and certain dance forms like Ballet, that demand a petite physique often prove to be a nurturing lap for eating disorders. A recent study revealed that 20% of ballet dancers suffer from an eating disorder with anorexia being the most prevalent.
The fashion industry in some parts of the world has started to transform itself by banning underweight models and demanding a normal BMI, in view of the awful consequences that unrealistic body standards have unfurled for models.
There are 2 subtypes of anorexia: 
Restricting type

: Wherein the patient restricts their calorie intake beyond the minimum level and therefore their diet is too heavily restrained. 

Binge-eating/purging type

: Wherein the patient might starve themselves for days and then indulge in binge consumption of food, which means eating abnormally bigger portions and faster in a shorter span of time; which they might compensate by purging or forcefully excreting their food through self-induced vomiting or exploiting laxatives disproportionately under the fear of weight gain.
2. Bulimia Nervosa
Bulimia Nervosa is quite similar to binge eating and purging type anorexia since it is characterized by an uncontrollable urge to eat and then forcefully terminate the food from the body by vomiting, diuretics, excessive exercise, and misuse of laxatives in order to prevent weight gain and to counter the possible weight gain after binge eating.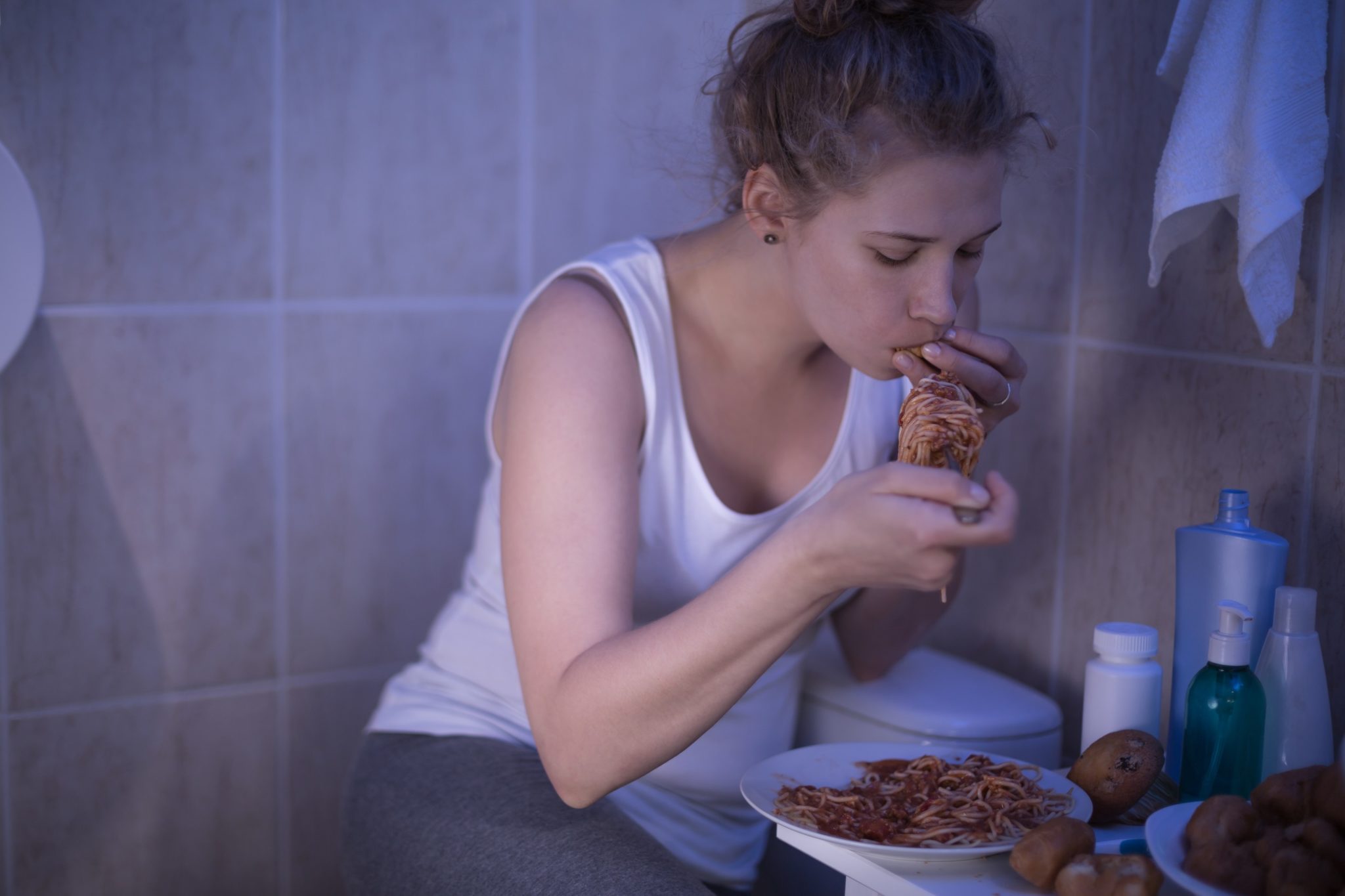 However, Bulimia Nervosa has been categorized differently because patients who suffer from this usually have normal weight and BMI or sometimes are slightly overweight, as opposed to significantly low BMI seen in patients suffering from Binge eating/purging type anorexia. 
Other properties of Bulimia include- being overly conscious about one's weight, recurrence of episodes of binging, and purging at least once every week in three months.
Pop icon Kesha opened up about her struggle with bulimia in an interview with Rolling stones saying that as her career progressed her health regressed. Her relationship with food had always been complicated and as she grew thinner, people enabled her eating disturbance by complimenting her weight loss. 
Princess Diana had also opened up about her struggle with Bulimia.
3. Binge-Eating disorder or BED
The BED is a new addition to DSM-5, up until DSM IV it was given provisional status. It has some characteristics that are similar to Bulimia Nervosa but there is one major difference. After binge eating the patient suffering from BED does not resort to inappropriate compensatory behavior like patients with bulimia do.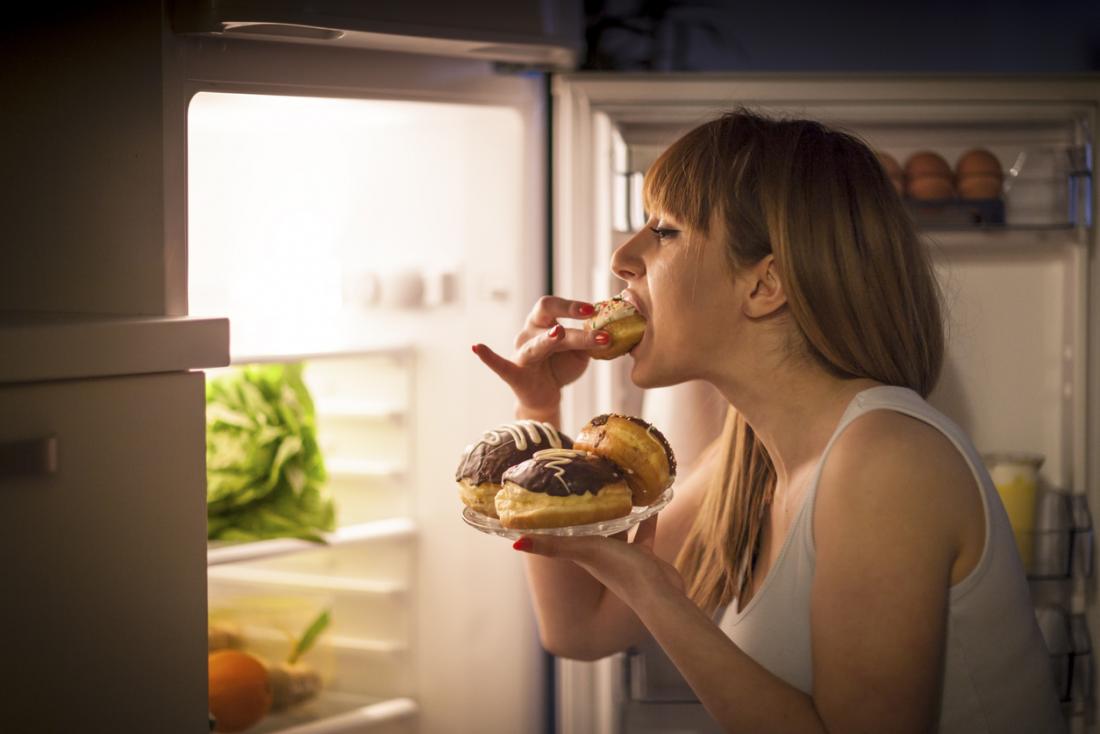 BED episodes are characterized by:
Eating unusually fast 

Eating abnormally larger proportions of food in a certain amount of time (which a normal person would not be able to consume in the same duration) 

Eating till one's appetite feels uncomfortably appeased 

Eating alone out of embarrassment 

Being aware of the situation, and indulging in self-deprecation.
Pride, shame, and stigma
BED inevitably leads to obesity. Obesity may not be considered a disorder in itself but it is still the leading cause of an array of health problems like organ failures and asthma among others.
Patients have been reported to admitting defeat in their anorexia because they could not reach an extremely low weight; some claim that they measure their weight after having starved themselves for days and even if they lost weight they would continue the self-inflicted starvation.
All this is a lethal distortion of reality and their body, most people struggling with anorexia feel that achieving unnatural levels of skinniness is liberating. Anorexia is the most fatal of all the eating disorders because it makes the patient immuno-compromised and requires immediate medical attention, yet with a false sense of superiority, patients almost always refuse treatment.
While they are more prevalent in females, up until very recently, eating disorders such as anorexia and bulimia were considered exclusively Female diseases with the female to male ratio being 10:1; which, after comprehensive surveys were found to be a massive underreporting of these cases.
The current female to male ratio is 3:1. The onset of anorexia and bulimia is estimated to be quite early on in life, mainly during the adolescent years of a person's life due to a variety of causal factors such as peer pressure, internalization of unrealistic body standards, cultural and societal expectations, and the like.  
These disorders if not treated in time lead to deterioration in the physical and mental health of the patients and ultimately premature deaths.
While anorexia has been declared as a chronic illness, there are some potentially beneficial treatments that could help such as antidepressants, Cognitive behavioral therapy, etc., which shall be discussed further in the mental health series.
Also Read: The Havana Syndrome Mystery That Is Yet To Be Solved