You'd have to be living under a rock if you haven't heard about the Coke Studio 14 frenzy. The most recent season is undoubtedly the best thing to happen to Pakistan in a long time. After the catastrophe of COVID-19 and a two-year sabbatical from the franchise, fans were desperate for a return from the much-loved studio production.
The season brought together the youth and elder generations through a shared language of music, thanks to Zulfiqar Khan's enchantment. Every new release injected new vitality, setting the bar even higher than before, leaving music fans in awe of the country's musicians and their unrivalled abilities.
This season provided a song to commemorate every mood and state of mind, whether it was pop, rock, or Qawali, and that was the genuine magic spell!
Here are some songs from season 14 of Coke Studio, ranging from Pasoori to Kana Yaari.
1. Phir Milenge 
Faisal Kapadia and Young Stunners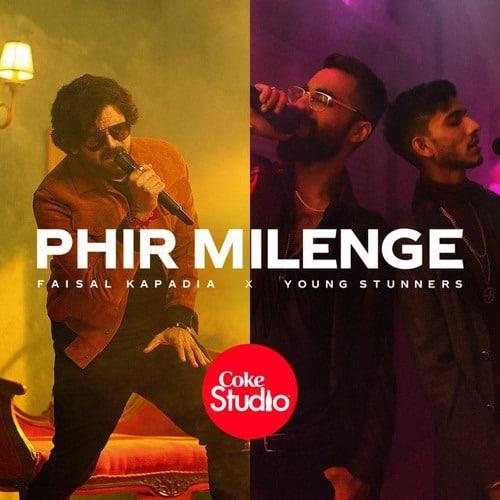 The CS executives stood true to their reputation by bringing a never-before-seen fusion to the table. The single, which included a collaboration between legendary Faisal Kapadia and new age phenomenon Young Stunners, took listeners to another dimension before leaving them wanting more. While Faisal's great voice brought back the glory days of Strings, Young Stunners added to the excitement with their aggressive rap, resulting in a goose-bump worthy performance. The presence of the orchestra simply elevated the song to new heights.
2. Kana Yaari
Kaifi Khalil, Eva B and Abdul Wahab Bugti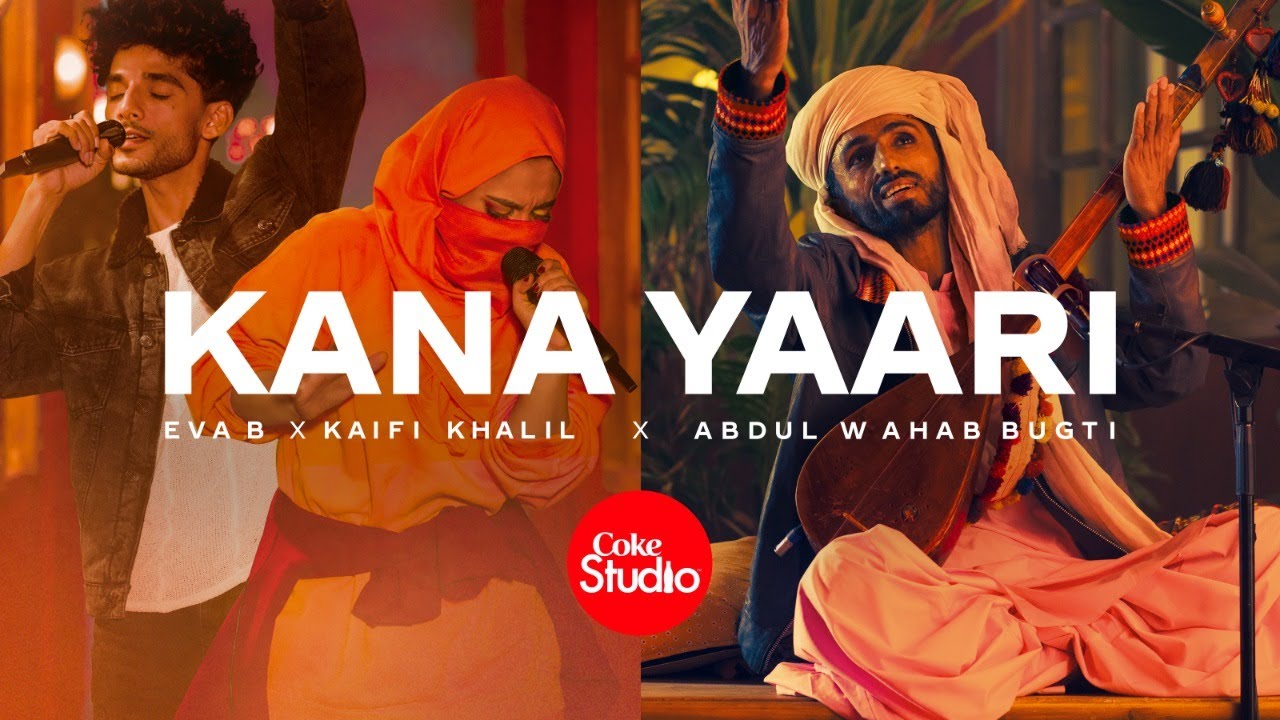 Kana Yaari grabbed hearts with its music and creative partnerships, despite being a song in a language that few people are familiar with. The Balochi ballad allowed budding artists a broader platform to emerge, from hijabi rapper Eva B to Kaifi Khalil from Lyari. Surprising insights abound in this track. While audiences were already enthralled by the first episode's powerful performance by Abida Parveen and Naseebo Lal, Kana Yaari provided an unexpected contrast, setting the tone for the future season's blockbuster.
3. Mehram 
Asfar Hussain and Arooj Aftab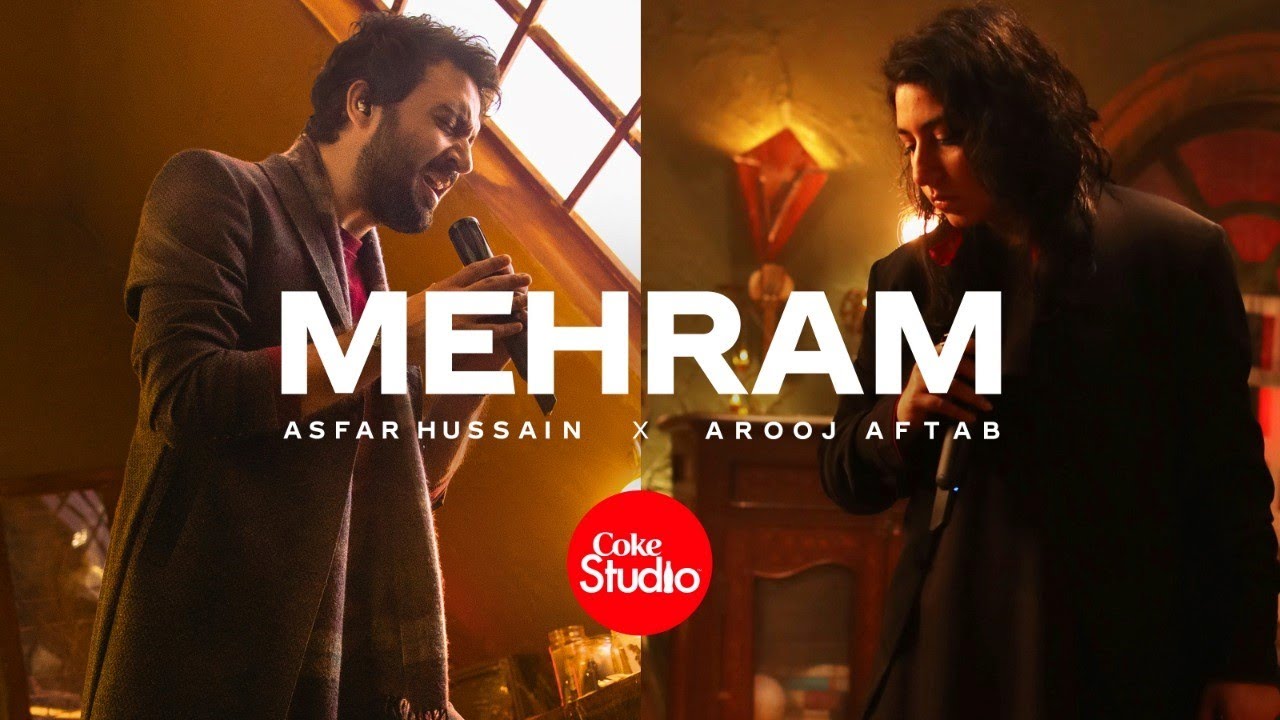 This song has such a soothing flow to it, and the lyrics are heartfelt. It's so relaxing that you don't want anyone to bother you while it's playing. Mehram is a work that describes various levels of emotions, as well as certain unheard and unspoken talks that are incomplete. Conversations with Asfar Hussain that aren't full. Every time Asfar Hussain and Arooj Aftab sing "Tu mehram na raha," they add a soulful touch to the song.
4. Yeh Dunya
Karakoram, Talha Anjum and Daris Shafi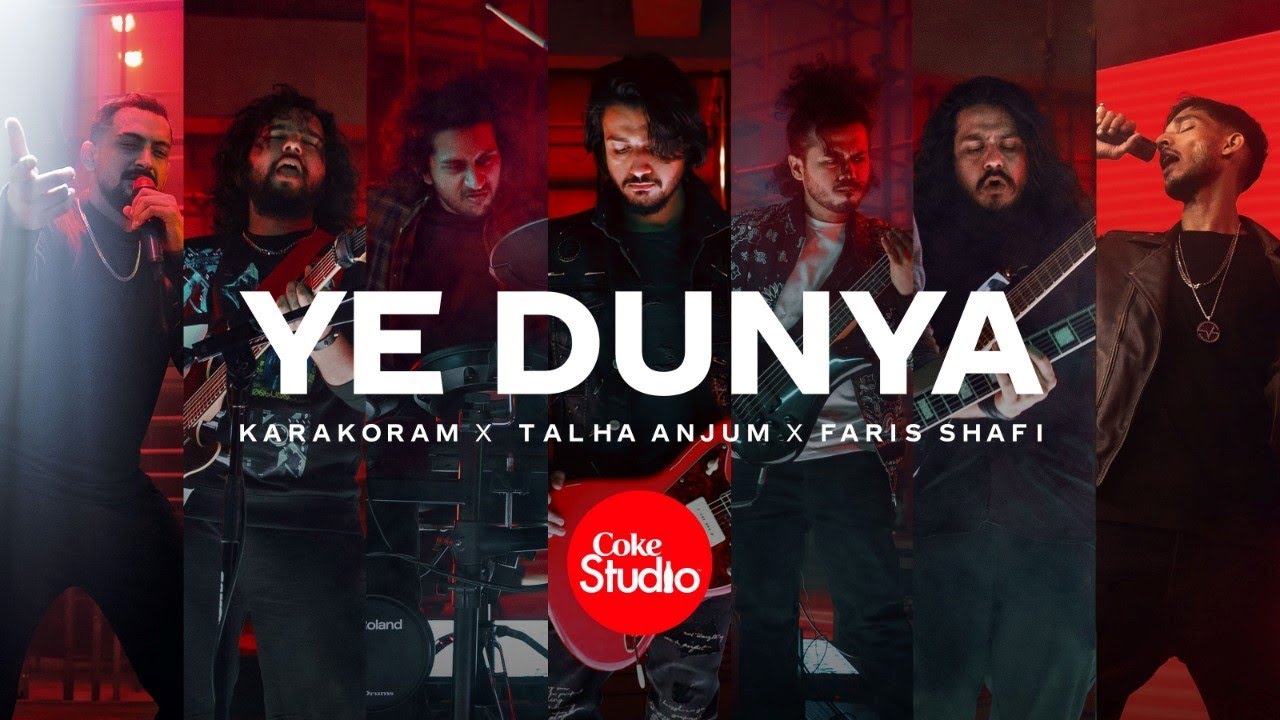 Whatever fans expected, Yeh Dunya defied expectations with a brilliant collaboration between Talha Anjum and Faris Shafi, one of the most well-known Urdu rappers, as they introduced hip-hop to rock music by the best – Karakoram.
'Obsessed' is an understatement when it comes to the impact of the release on Coke Studio fans, who couldn't stop themselves from gushing over the music as the group matched Linkin Park's intensity. While some listeners shied away from beating their heads to the song's nu-metal sounds, they couldn't help but be captivated by the song's highly topical but thought-provoking lyrics.
5. Thagyan
Zain Zohaib and Quratulain Baloch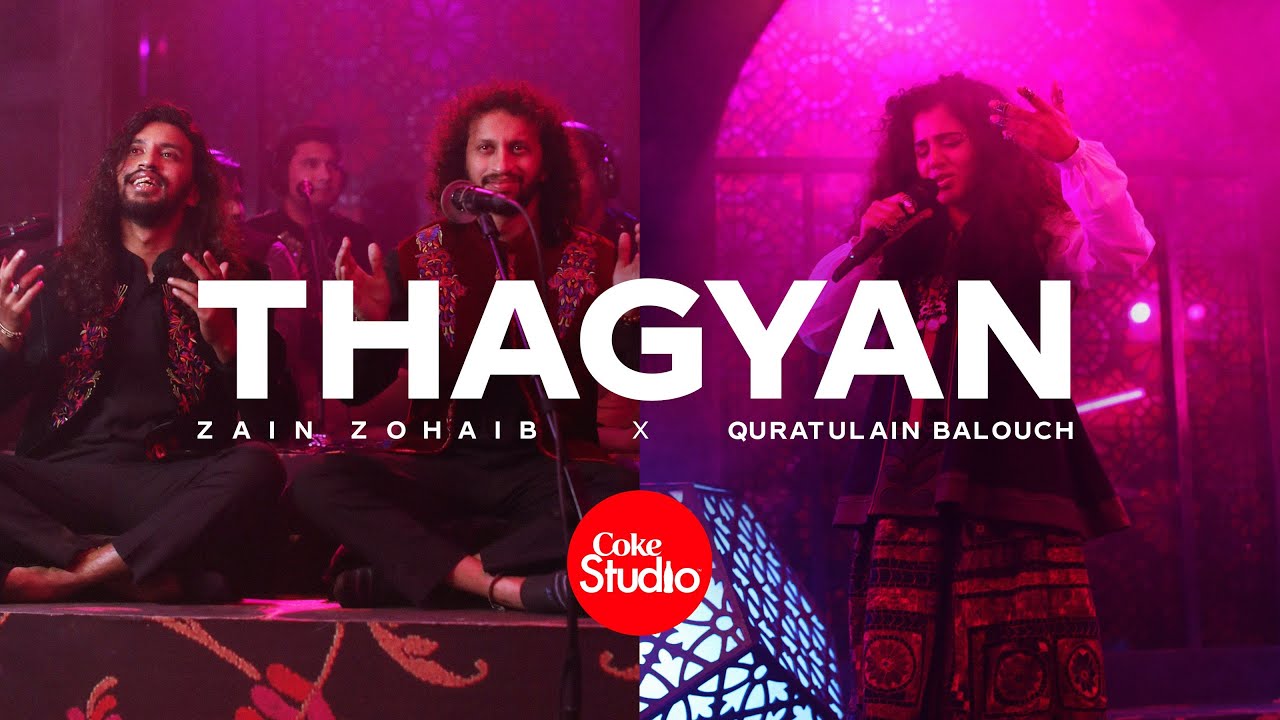 It's hard to imagine a Coke Studio season without Quratulain Baloch. Thagyan is the result of the outstanding singer's return, coupled with Zain Zohaib. This song resonated with me on a new level. The lyrics are written in such a way that they describe the process of falling in love and becoming carried away by it. Love may fool you with its allure, and this is how a person might get blinded by it.
6. Go
Abdullah Siddiqui and Atif Aslam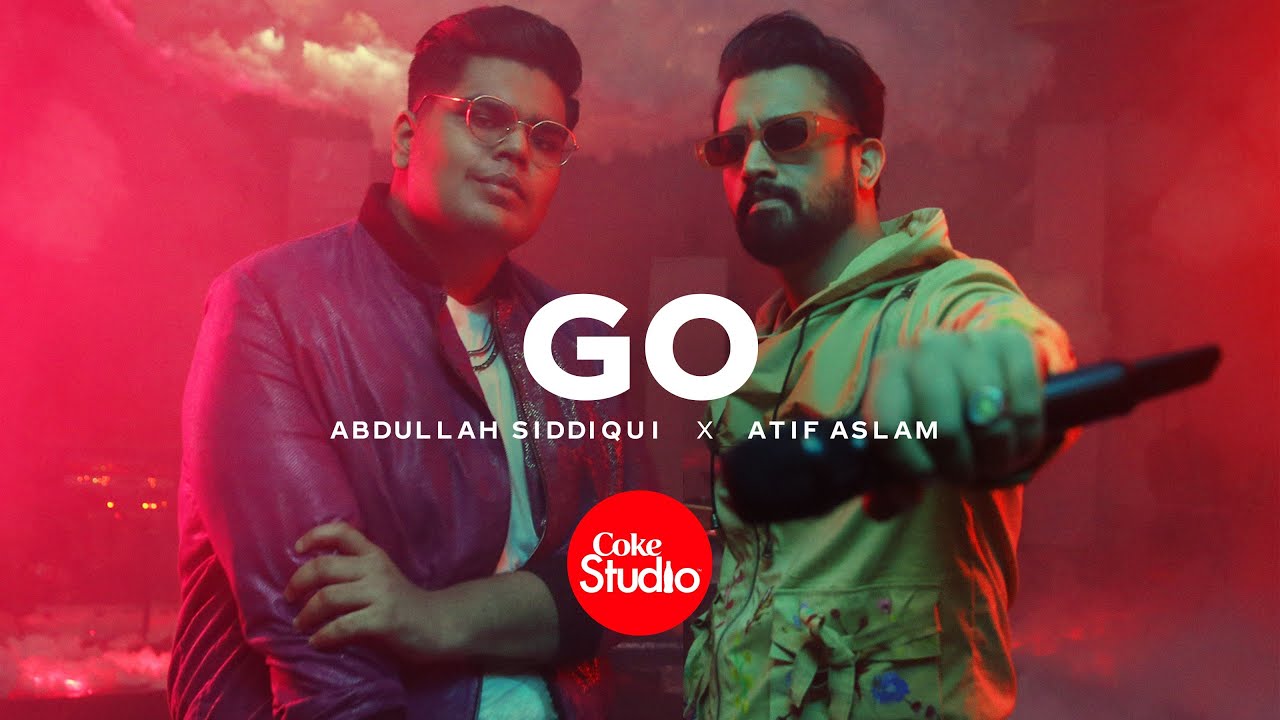 Until we heard Go, we had no idea what resonance felt like. With its raw lyrics and contrasting vocals, the Abdullah Siddiqui and Atif Aslam combination lulled fans into a trance and kept them fascinated for hours. This goofy hyper pop track, as Abdullah likes to call it, was boosted when Atif Aslam's energy was added, giving the song a new lease on life. The song promises to elicit strong emotions, especially on the high notes, while simultaneously transporting you to a world of vulnerability and empowerment.
7. Pasoori
Ali Sethi and Shae Gill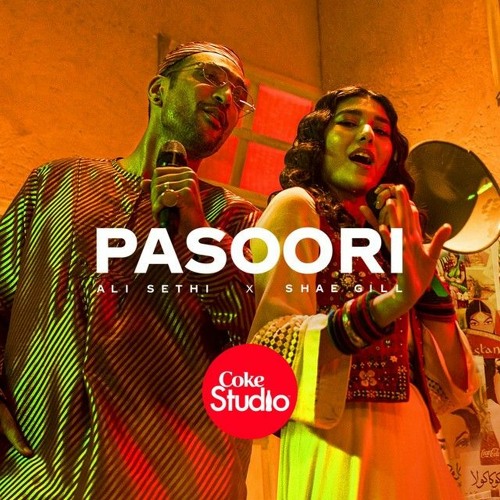 Pasoori, with its reggaeton-inspired tune, caught the music landscape by storm, putting it at the top of our list. Ali Sethi's amazing voice was expected to appear in Season 14 and fans were ecstatic. Even the most ardent music lover could not have predicted that Shae Gill's exquisite melodious vocals would be the one to leave listeners speechless. The unusual beats of the bohemian music wowed audiences, but the release also stood out for its hypnotic visual, which met the latest season's high standards.
8. Beparwah
Momina Mastehasan
Beparwah is a song about a restless heart longing for peace. A spiritual journey that brings you closer to the Almighty. Pleasure in the form of finding love and tranquilly. We all wished that all of our prayers would be answered and that we would find peace when Momina performed the beautiful lyrics.
9. Tu Jhoom
Abida Parveen and Naseebo Lal
One of Coke Studio's most popular seasons began with the soulful vocals of legendary vocalists Abida Parveen and Naseebo Lal, who set the bar too high with the mega-hit song Tu Jhoom. The song has been ruling over music fans' hearts since its release in January, thanks to a beautiful trance and flawlessly combined galvanic vocals of the Sufi singer and Punjabi music icon, who took the charge to bring listeners to a deep yet tranquil equilibrium. The popular song continues to celebrate life, with lyrics that sing of the triumph of selflessness while also embracing self-respect and self-love.
Also Checkout: 20 Most Iconic Jake Gyllenhaal Movies Quotes

Also Checkout : Top 10 Richest Actors in the World | June 2022 Updated