Ah! ghazal, the philosopher's word, the wailing of a dejected lover, the song of the young blooming passion, the companion of the old, Urdu ghazal has a lot to offer for the soul on a quest.
The word ghazal means talking to women or of women. In Arabic, ghazal basically means love poems. Earlier ghazal only had themes of love but as Persian started using it, Persian writers brought several changes into it and now all sort of themes can be included in a ghazal. In fact, multiple themes are used in a single ghazal as well. From Persian, it travelled to Urdu language and now it is the most loved, used and important genre of Urdu language.
Earlier only literature lovers used to recite them or listen to them in mushairas but as Hindi cinema progressed, it gave voice to some of the best ghazals ever written in Urdu, making the ghazal reach the masses and because of this, even the non-literature lovers are in love of ghazals.
Shakeel Badayuni, Naushad Ali, Dilip Kumar and Mohammed Rafi are responsible for some of the evergreen ghazals Hindi movies ever produced. The singers in the 1940s, 50s and 60s rendered their voices and produced soothing, heart-wrenching ghazals for us to cherish forever.
Today, we have brought you 7 Evergreen Ghazals Of The Hindi Cinema, that will make you fall in love this beautiful genre.
Jhuki jhuki si nazar beqaraar hai kahin:
Kaifi Azmi was responsible for introducing Urdu literature into Hindi Movies. He wrote his first ghazal 'itna to kisi ki zindagi me khalal pade' at the age of 13 and was also invited to the mushaira for the same.
Azmi was a writer, lyricist as well as an actor in the films. Along with writers Sahir Ludhyanvi, Jan Nisar Akhtar, Kaifi Azmi too have a hand in changing the vocabulary in the Hindi films.
Here is the famous ghazal of Kaifi Azmi, rendered in the voice of our own Jagjit Singh. The music is composed by Kuldeep Singh. The ghazal is from the 1982 Film Arth starring Shabana Azmi, Smita Patil, Kulbhushan Kharbanda and Raj Kiran.
jhukii jhukii sii nazar beqaraar hai ki nahii.n
dabaa dabaa saa sahii dil me.n pyaar hai ki nahii.n …
tuu apane dil kii javaa.N dha.Dakano.n ko gin ke bataa …
merii tarah teraa dil beqaraar hai ki nahii.n …
Rang aur Noor ki baaraat kise pesh karoon:
It is unlikely to not fall in love after listening to Mohammad Rafi and interestingly this ghazal is from the film Gazal (1964). Written by Sahir Ludhiyanvi and composed by Madan Mohan and rendered in the passionate voice of Mohammad Rafi. The ghazal is treasured by all.
ra.ng aur nuur kii baaraat kise pesh karuu.N
ye muraado.n kii ha.nsii.n raat kise pesh karuu.N, kise pesh karuu.N
Maine jazabaat nibhaae hai.n usuulo.n kii jagah (2)
apane aramaan piro laayaa huu.N phuulo.n kii jagah
tere sehare kii …
tere sehare kii ye saugaat kise pesh karuu.N
ye muraado.n kii hasii.n raat kise pesh karuu.N, kise pesh karuu.N
Lagta nahin hai dil mera ujde dayar me:
Talk of ghazals and not to mention the last Mughal Emperor Bahadur Shah Zafar is inevitable. Bahadur Shah Zafar, no wonder, was good at poetry. The best of the best poet, Mirza Ghalib and Sheikh Ibrahim Zauq reached a great zenith in his court. One of his famous ghazals was sung beautifully by Mohammad Rafi in the 1960 movie Laal Qila.
Zafar was exiled to Rangoon after the 1857 Mutiny and spent the rest of his years there until his death in 1862. He wrote this ghazal on the walls as his epitaph during his captivity.
lagta nahin hai dil mera ujDe dayar mein
kis ki bani hai aalam-e-na-paedar mein
kah do in hasraton se kahin aur ja basen
itni jagah kahan hai dil-e-dagh-dar mein
Na kise ke aankh ka noor hoon:
Another famous ghazal from the same movie Laal Qila is 'Na kisi ki Aankh ka noor hoon..' written by Muztar Khairabadi and sung by Mohammad Rafi. The film Laal Qila has the two best ghazals in the voice of Mohammad Rafi.
na kisii kii aa.Nkh kaa nuur huu.N
na kisii ke dil kaa qaraar huu.N
jo kisii ke kaam na aa sakaa
mai.n vo ek musht-e-gubaar huu.N
na to mai.n kisii kaa habiib huu.N
na to mai.n kisii kaa raqiib huu.N
jo biga.D gayaa vo nasiib huu.N
jo uja.D gayaa vo dayaar huu.N, jo kisii ke …
Chupke chupke raat din aansoon bahana yaad hai:
It would be an injustice to not mention Ghulam Ali. Ghulam Ali was from the Patiala Gharana and hence his ghazal has a blend of Hindustani classical music. His best of all ghazals is from the Nikaah movie and is my personal favourite. The famous ghazal is written by Hasrat Mohani and has been sung by many well-known singers such as Asha Bhonsle and Jagjit Singh but the voice that Ghulam Ali rendered to the ghazal is most celebrated.
Enjoy 'Chupke Chupke Raat Din' in the melodious voice of Ghulam Ali
chupake chupake raat din aa.Nsuu bahaanaa yaad hai
ham ko ab tak aashiqii kaa vo zamaanaa yaad hai
khii.nch lenaa vo meraa parde kaa konaa daf-a-tan
aur dupaTTe me.n vo teraa mu.Nh chhupaanaa yaad hai
Dil ke armaan aansuon me beh gaye:
Salma Agha the actress in the Nikaah movie also sung one ghazal for the movie herself. Salma Agha Pakistani born British actor and singer had us all in tears with her heart-wrenching ghazal. She was also honoured with Filmfare Best Female Playback singer Award for the same.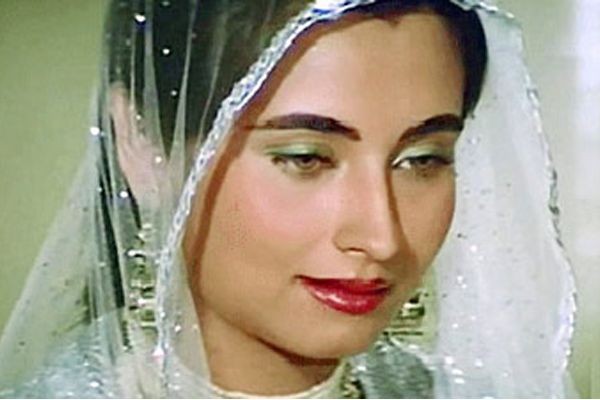 dil ke aramaan aansuon men bah gaye
ham vafaa kar ke bhi tanaha rah gaye
dil ke aramaan aansuon men bah gaye
zindagi ek pyaas ban kar rah gai \-2
pyaar ke qisse adhoore rah gaye
ham vafaa kar ke bhi tanaha rah gaye
dil ke aramaan aansuon men bah gaye
Watch the video of the ghazal, here.
Ranjish hi sahi dil hi dukhane ke liye aa:
Written by Ahmad Faraz the ghazal has been sung by Iqbal Bano and later Mehdi Hasan rendered his voice to this beautiful ghazal. The ghazal is a call of a dejected lover asking for his love to come back to him.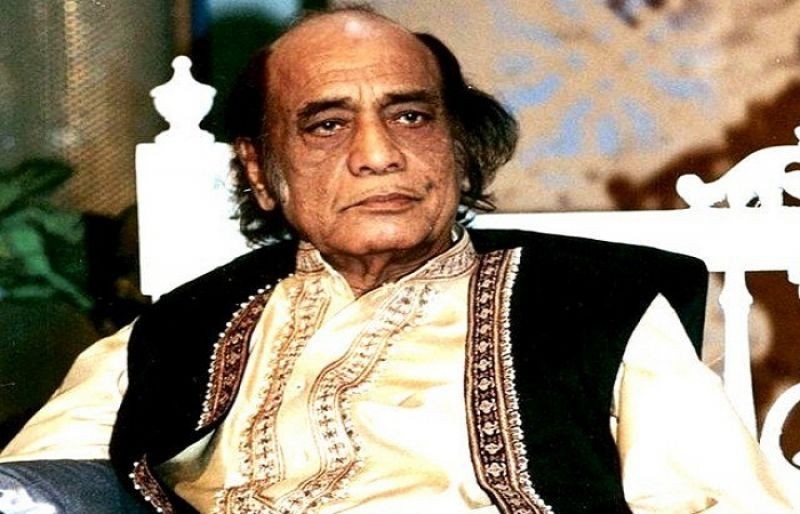 ranjish hi sahi dil hi dukhane ke liye aa
aa phir se mujhe chhoD ke jaane ke liye aa
pahle se marasim na sahi phir bhi kabhi to
rasm-o-rah-e-duniya hi nibhane ke liye aa
Kis kis ko batayenge judaai ka sabab ham
tu mujhse khafaa hai tou zamaane ke liye aa..
The Hindi Cinema has given us so many evergreen ghazals that it is impossible to cover all. All of us have our personal favourites from many of the treasured ghazals. I am sure there is this one ghazal that had remained with you forever and has struck the deepest of the chord in you. Ghazal that has sailed you through, comforted you in the winter nights, the one that you hummed ardently for your lover and the one in whose lap you found solace when you were busted. There is always that one ghazal that becomes your companion on the dusky beach walking along with you and making a home in your heart.
So what are you waiting for? Go now, it's time for you to pay homage to your favourite ghazal that has held you in thick and thin.
Grab some chocolate or any other comfort food, play your favourite ghazal and feel home under the starry sky!
Also, let us know your favourite ghazal in the comments section below. And for more such content, keep checking our entertainment and literature sections.
Read: 10 Bollywood Villains who will first crack you up with their funny names then scare you with their actions.
For more, like us on Facebook or follow us on Twitter, Instagram  and Telegram