Since it has been a couple of weeks when the farmers decided to get on roads and raise their voices. Farmers recognized it will be a rather long affair so with the help of volunteers they established a spree of adaptative facilities involving; bunkers, food counters, and others. With this, a new addition has been listed.
By the Singhu and Tikri borders, several volunteers and farmers have set up several machines establishing mini-gyms at different spots to maintain the sportsmanship for the people joining the protests. Professional weightlifters and sportsmen have also contributed to the setting up of the gym. They have come together to establish the makeshift gym and provided 300 kilos of weights and dumbbells, with more to come.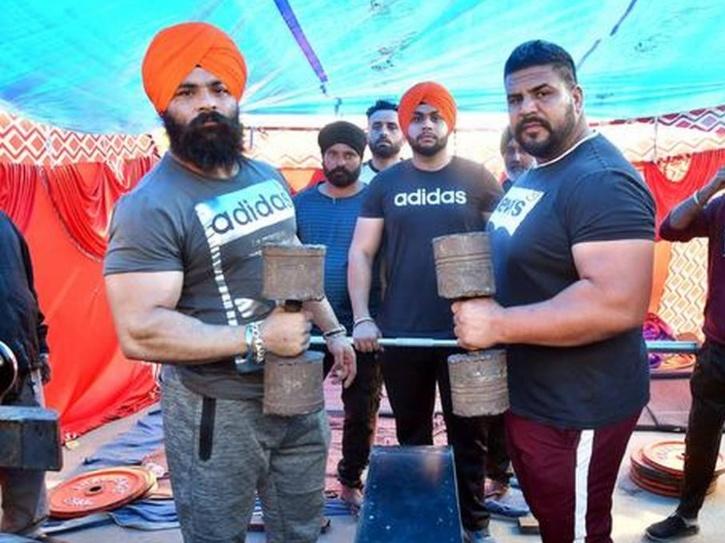 Aman a transporter from Amritsar, brought dumbbells and weight training bars from Punjab for the protesters.
"The Centre should repeal the laws or we will open a gym and kabaddi ground here. I want people to concentrate on their health — play sports and exercise. I bought the equipment on the way to my house. There are a lot of young players who come and lift weights here," said Aman.
Protests and gym time is scheduled:
They take part in the protest, speeches, and later they train the people who are willing. There are high levels of excitement amongst the youngsters since they are getting a chance to get trained by their favourite players.
In addition to the glory and hype, kabaddi players from Punjab have even participated in tournaments abroad. Lakha Cheema, who is no ordinary kabaddi player, has played tournaments in England, Canada, and other countries as well. He with his fellow players decided to join hands with the protestors at the Singhu border.
"We exercise daily for about two hours and make sure that others also join us. We are here to support. We won't move from here till the government agrees to their demands," says Lakha.
The gym can host up to 7 people at a time
Protestors admit that they cannot be gaping at their physiques and herculean strength – Lakha can pull almost 300 push-ups and stretch it to almost one-and-a-half hours.
At the mini-gym, there is enough equipment that can entertain seven people at a time.
The coach Buta Cheema says they are planning to expand the gyms throughout and adding more machines.
"We are sons of Guru Pasha who won the world with love and humility. We are Sikhs who dare to go to conflict places such as Syria and organise langars. We find opportunity in adversity. We have the support of many NRIs who will send us more machines," he says.
Also Read:
Know Which Celebrities Are In Support Of The Farmers' Protest