A recent report by the UN's World Meteorological Organization (WMO) aimed at studying mortality and economic losses due to weather, climate, and water extremes between 1970 and 2019, has found that natural disasters have increased fivefold in this time frame. 
It is no new news that in the past half-century the weather-related disasters have been on the rise and caused massive damages even with the improvement of warning systems constantly. Both life and property have been lost with every new uprising in nature.
According to the report, this trend of the increase of weather-related disasters is going to persist in the future. 
WMO Secretary-General Petteri Taalas says, "The number of weather, climate, and water extremes are increasing and will become more frequent and severe in many parts of the world as a result of climate change."
Since 1970, in around 11,000 disasters Worldwide more than two million people have died and $3.64 trillion has been lost, noted WION in its report analysis. 
Taalas speculated that Hurricane Ida which hit the Gulf coast over the last weekend could become the costliest weather disaster on record, surpassing Katrina which had an economic cost of around $164 billion.
Hurricane Katrina was a large (Category 5) Atlantic hurricane that caused over 1,800 deaths and $125 billion in damage in late August 2005, particularly in the city of New Orleans and the surrounding areas.It was the costliest weather disaster before this.
Louisiana and Mississippi are still accounting for the losses caused by the Hurricane hit exactly 16 years after Hurricane Katrina, reported Physics.Org. 
Till now, four fatalities have been reported due to Ida and the death toll is expected to rise in the coming days.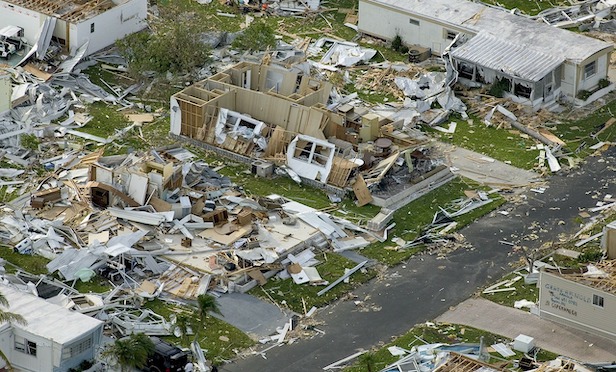 Petteri Taalas told the reporters from Geneva that "There is a chance that the economic cost will be higher than Katrina."
The report observed that on average, weather, climate, and water extremes-related disaster has occurred every single day for the past 50 years, killing 115 people and causing $202 million in daily losses, highlighted WION. 
It is important to note that 91 percent of the deaths took place in developing countries.
Among all the disasters, droughts have caused the greatest percentage of human fatalities, totaling some 650,000, while storms have caused over 577,000 deaths.
The report also states that nearly 59,000 people perished in floods over the past 50 years, while close to 56,000 have died due to global heating and extreme temperatures.
The positive side of the report is that despite the rise in disasters the number of fatalities has decreased almost threefold since the 1970s.
According to the report, fewer than 20,000 people died each year during the 2010s compared to over 50,000 in the 1970s.
Moreover, from 170 related deaths per day during the 1970s and 1980s, the daily average has reduced to  90 in the 1990s, then to 40 during the 2010s.
Also Read : Turkish Cyprus Geared Up For Mediterranean Oil Spill From Syrian Power Plant