After a long tiring day at work, or after a stressful week of exams or after a normal day spent at home doing all the basic chores who wouldn't love a good laugh? And with YouTube and big OTT platforms like Netflix and Amazon Prime patronising comedians, names like Zakir Khan, Vir Das, Kannan Gill, Kenny Sebastian, Abish Mathew, Varun Grover, Kunal Kamra are a part of every dining table conversation. 
The Comedy Industry in India is growing and how? Slapstick comedy is not working anymore. The audience is expected to still laugh at cringe dialogues and a non-cinematic cat and mouse chase. Comedy, especially sketch and stand-up have come to the rescue. Most of the time, these comedians are common people among us, facing common man issues like traffic, pollution, relationships, government policies. 
All the more reason for the audience finding a relatability factor. Social media, YouTube and other platforms are catering comedy to all kinds of audience, making it easier for these artists to find their people and provide them content.
You perform a set at an open mic or a sketch at your home, upload a video and with the next sunrise, you could be a viral sensation. It all seems like a piece of cake. But like any other section of the society, the Comedy Industry has its troubles too. Comedians too need to work hard though to others it looks like they don't. Among everything, the Comedy Industry hasn't been spared of gender bias too.
"You're too funny for a woman", "Women cannot do comedy", "Female comedians are not as funny as other comedians" are the most common responses these women come across. From being body-shamed to receiving rape threats they go through a lot before they step onto a stage. 
But nothing so far has stopped them from being their confident selves and speaking the heart out. Women have chosen topics ranging from periods to sexual harassment and made the audience laugh. Struggles of women being in Comedy is no less than any other industry. 
They are often considered the lesser of the two halves. Defying all that, Instagram influencers/sketch comedians Kusha Kapila, Mallika Dua, Salony Gaur and conventional stand-up comedians Kaneez Surkha, Urooj Ashfaq, Neeti Palta have found themselves a great audience.
These women have not only broken the stereotypes of women being assets of comedy but made comedy their biggest asset. They have fought their way up and made us clutch our stomachs in pain. Their efforts are encouraging a lot more of the kind to take up roles, breaking all gender bias.
Here is a list of 10 comedians who besides being hilarious, also happen to be females:
Dolly Singh
This YouTuber, actor, fashion blogger, content creator and social media influencer hailing from Nainital is known for her portrayal of the stereotypical South Delhi Girl on iDiva, a YouTube channel. Her other infamous characters include 'Raju Ki Mummy', 'Zeenat Baji', 'Guddi Bhabhi' and 'Shree'.
She did a short video series with Ankush Bahunguna called 'It's over' for MensXP. She first started a fashion blog called, 'Spill the Sass' which she later turned into her YouTube channel. She has been gaining a lot of praise as an actor for her portrayal of 'Kapi Kapadia' in Netflix India's original series, 'Bhaag Beanie Bhaag'. In the show, she played Swara Bhaskar's (Beanie) best friend.
Kaneez Surka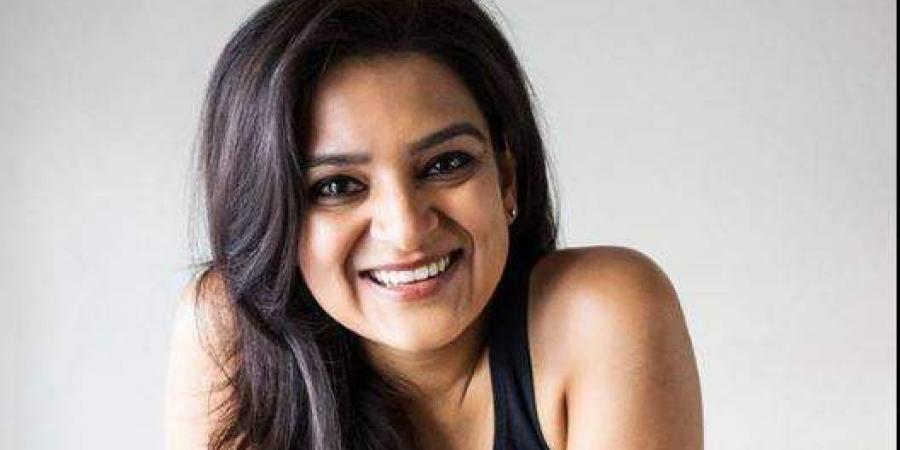 This comedian, actor, YouTuber and improv artist is most recognisable because of her unique accent which she inherits being an Indian-South African. She started her career with the satirical news show 'The Week That Wasn't' on CNN-News 18. She has appeared in various AIB videos including 'A woman's besties', 'Honest Wedding', 'Honest Bars' and 'If Apps were people'.
She has hosted a comedy game show called 'The General Fun Game Show' and the game night show 'Improv All-stars'. She was a judge on TLC's 'Queens of Comedy' and Amazon Prime's 'Comicstaan' (Season 1 and 2). She was last seen in Netflix India's standup comedy series 'Ladies up'.
Kusha Kapila
This content creator, writer, actress and social media influencer is a part of the iDiva clan and has been seen playing various characters like 'South Delhi Aunties' and 'South Delhi Daughter-in-law'. 'Billi Maasi' the filthy rich south Delhi woman is a character hard to miss out on. She is also seen in 'Behensplaining' (alongside Srishti Dixit) the Netflix India's review show on YouTube.
Her character 'Indian Moms' is one of the most relatable pieces of her wide-ranging content. She has a huge fan base and is followed by celebrities including Karan Johar, Taapsee Pannu, Ali Fazal and even journalists like Barkha Dutt and Ravish Kumar.
Mallika Dua
This 'kyut' comedian, actress and writer has been seen across a lot of platforms. Known for her on-point comic timing, Mallika Dua's most famous character is 'Makeup Didi'. She rose to fame with her viral video, 'Shit People Say Sarojini Nagar Edition' and since then has been a sensation. She has been seen in Girliyapa's 'Why should hot girls have all the fun?' and a number of AIB videos. She has been a part of the Bindaas web series 'The Trip' and 'The Trip 2' where she played the role of Nazia.
She has been a part of movies like, 'Hindi Medium (2017)', 'Namaste England (2018)' and 'Zero (2018)'. She was also seen as one of the three judges for the fifth season of 'The Great Indian Laughter Challenge'. Last seen in The Office (2019 Indian TV series) on Hotstar and will be next seen in 'Indoo ki Jawani' an upcoming film which stars Kiara Advani and Aditya Seal in lead roles. Mallika Dua will be seen playing Indoo's (Kiara Advani) best friend. And yes, she is the daughter of Padma Shri recipient Indian journalist, Vinod Dua.
Neeti Palta
Known for being her unapologetic self, Neeti Palta is one of the most loved comedians. Being a part of the comedy industry for almost eight years now, Neeti Palta started her journey with an advertisement company called JWT where she worked for 12 years before joining DD National's TV puppet series "Gali Gali Sim Sim" as a writer. She participated in the RAW comedy competition, sponsored by the OZ fest, in November 2012 and won it.
Her YouTube videos made her immensely popular. She wrote the script of the Bollywood film 'O Teri' in 2014. She has been a part of comedy web TV series like 'Comedy Central Stand-Up, Asia!' (2016), 'Comedy Up Late' (2017) and 'Almost Sanskari' (2019). She was also seen as a judge in Amazon Prime's Comicstaan (Season 2) in 2019 where she mentored the contestants on Topical Comedy.
Saloni Gaur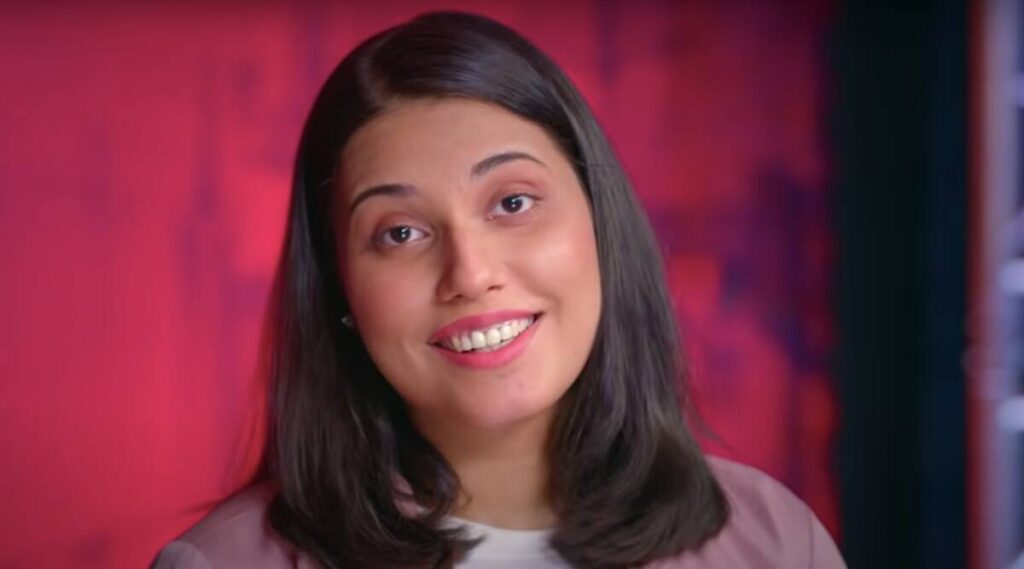 This DU graduate took over the Internet because of her character 'Nazma Aapi' who is basically a middle-class housewife based in Delhi. The character is unabashedly realistic and comments on all that is going on around the world. Her short one minute videos were being shared across all social media platforms especially during the last year's nationwide student protest against the Citizenship Amendment Act (CAA).
Some of her other famous characters are 'Pados wali Aunty', 'Aadarsh Bahu', 'Kitty' and 'Kangana Runout' who is a caricature of the actress Kangana Ranaut. She had recently collaborated with Amazon Prime Video for a show called, 'Ma ke haath ka Review' reviewing some Amazon Original shows. The satire queen has also bagged a variety show on SonyLiv called 'Uncommon Sense with Saloni' produced by Yellow Montage.
Shreeja Chaturvedi
Following a deadpan style of performance, this stand-up comedian is one of the funniest there is in the new lot of comedy. She was one of the contestants in Amazon Prime's Comicstaan (Season 2). She made a brief appearance in the Amazon Prime original series 'Pushpavalli'. Her contemporaries have often made fun of her slow and soft-spoken speech but that has made her connect to her audience differently. She was last seen performing a small 10 minutes set for Amazon Funnies (AF).
Srishti Dixit 
We are all aware of her infamous character Pintu from her short videos on Instagram. She is not just hilarious but her content is very relatable to the viewers. She started working with 'Bollywood Life' as an entertainment journalist and later worked with BuzzFeed India where she appeared in various videos, the most famous being "If You Acted Like Poo In Real Life (2017)". She is currently seen in a review show called 'Behensplaining' alongside Kusha Kapila, for Netflix India's YouTube channel. She was also seen in some videos of 'On Air with AIB'.
Sumukhi Suresh 
Known for her humorous sketches, and too much 'nautanki' Sumukhi Suresh first appeared in a YouTube video in 2014 called 'Anu Aunty- Engineering Anthem'. In 2015, she featured in a sketch video along with Sanjay Manaktala. She soared to heights after her YouTube series 'Better Life Foundation' came out in 2016.
She created the web series 'Pushpavalli' (2017) on Amazon Prime Video based on her real-life incidents. She hosted Amazon Prime's Comicstaan (Season 1) along with Abish Mathew and later became a judge in Season 2. She has also been a part of various AIB videos and a YouTube series 'Behti Naak' which she herself created.
Urooj Ashfaq
Known for her absurd and dark humour, Urooj Ashfaq is quite a name in the comedy space. She has worked as a content writer for Abish Mathew's talkshow 'Son of Abish' (2014), some AIB videos including 'Honest Engineering Campus Placements' (2017) and 'Die Trying' an Amazon Prime series starring Kenny Sebastian (2018).
She rose to fame after she participated in TLC's Queens of Comedy, India's first-ever female standup comedy show. She was among the top three finalists. She also played the character of 'Tara' in Amazon Prime's 'Pushpavalli' (2017) an Indian comedy-drama series created by Sumukhi Suresh. She co-hosted Comicstaan (Season 2) alongside Abish Mathew.
Also Read: Bashar Al-Assad Net Worth, Early Life, Education and Career