Festivals are something we all eagerly wait for. In India, we celebrate more than 30 festivals every year. Each festival has its unique history and we celebrate it to keep its essence alive.
In India, people from different religions coexist harmoniously. The wide variety of festivals celebrated in India is a true manifestation of its rich culture and traditions. Festivals always bring with them a lot of happiness and they also sprinkle colors into our cramped up lives. However, the outbreak of the novel Coronavirus changed the colorful picture into a somber one.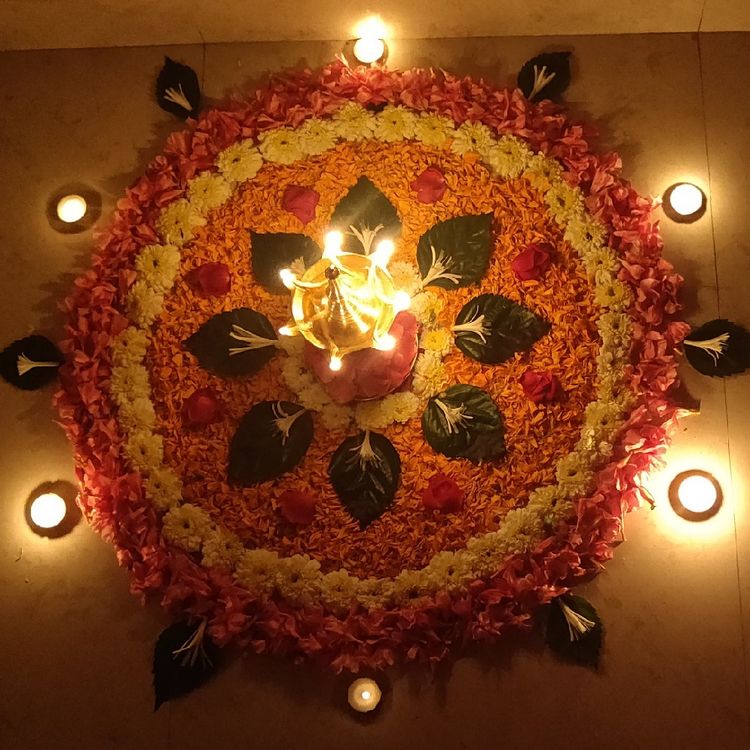 With the mandatory lockdown restriction in place, meticulously attempting to curb the spread of the virus, we all have transcended into a state of solitude. Now, with the festive season around, people are compelled to celebrate festivals in a socially distant way, alone or with few family members only. It is heartbreaking to see people exchanging greetings over a virtual sphere. But, with the standard operating procedures (SOPs) issued by the government for the celebration of festivals, it's probably for the best that we abstain from hugging each other this year.
In the first week of October, the Ministry of Health issued SOPs for the celebration of festivals. These SOPs are to be followed while organizing fairs, exhibitions, processions, and other religious and cultural functions between October and December when a series of festivals like Dussehra, Durga Puja, Diwali, Christmas, and the New Year will be celebrated. These SOPs included:
Festive celebrations are only allowed outside the containment zones, while individuals living in restricted areas will be encouraged to attend all festivals within their homes and will not be allowed to venture out.
In the temples, touching of statues and idols, etc. shall not be allowed.
Masks and sanitizers are mandatory for visitors.
Not more than 10 to 30 persons can assemble at the same place.
People should maintain the required distance at Holy places.
Events planned to last for many days or weeks such as exhibitions, fairs, Puja pandals, Ramlila pandals, or concerts, and plays should have adequate measures to ensure a cap on physical numbers. Staggered timings and restricted entry may be considered.
Persons above 65 years of age or below 10, those with comorbidities, and pregnant women have been advised to stay at home.
The presence of ambulances and COVID-19 awareness activities and material at the venues.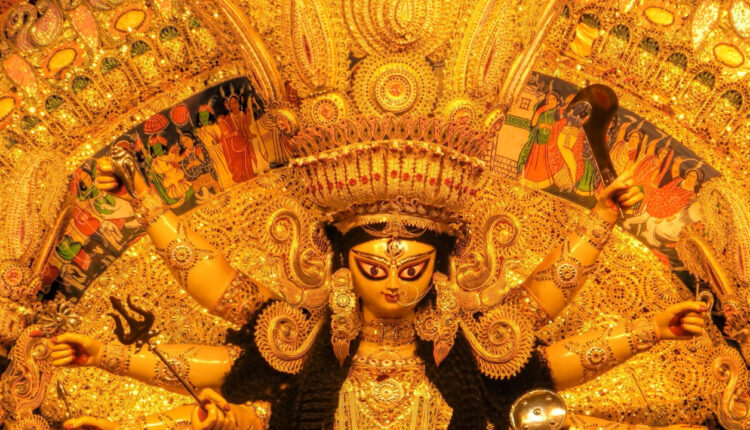 No doubt circumstances have changed the condition of the country. The consequences of Covid-19 have affected the emotional and financial well-being of people. Many Festivals like Eid, Easter, and Ram Navami got cancelled and it directly affected the joyous sentiments of the people. With the streets empty and resonating the survival crisis, confining people inside their homes, the color and glitter are replaced by silence.  This year, the holy places remain closed and the shops and markets which used to open round-the-clock are now shut, leading to the festive enthusiasm completely missing. 
Festivals are not only the chariot of happiness but they also provide a better livelihood for millions of people. In our country where huge sections of people are engaged in small-scale businesses. The estimated size of the Durga Puja Industry alone was about Rs.25,000 crores, with an estimated compound annual growth rate (CAGR) of 35%, based on The Associated Chambers of Commerce of India (ASSOCHAM) report published in 2013. It also included the production of company worth of Rs. 20,000 Crores with a 20% CAGR by the Lord Ganesha festival. The Expected size of the Durga Puja industry alone could have been Rs. 2 lakhs Crores at such a pace. But this year, these numbers are a far-fetched imagination.
One industry that has always come out as a winner during this festive season is the jewelry industry as buying festive jewelry is considered auspicious in India. But, the prolonged lockdown has struck deep into the pockets of the majority of the population, and this will have a huge impact on the jewelry industry, and those indirectly engaged with this industry, which according to a report by LiveMint, have already spent Rs. 450 crores on advertising in a bid to woo potential customers
During these festivals, the people who will suffer most are idol sculptors, event planners, and people indirectly engaged with the celebrations such as small vendors who sell fruits and flowers, sweets seller, garments seller, along with the manufacturers of crackers, and many more. Every year they eagerly wait for these festive seasons because their whole income depends on the celebration of these festivals. But due to the current situation, no events are been organized, which will eventually hurt the financial situation, further pushing these people into poverty.
Amidst all these foreboding scenarios, we also noticed a huge expansion in the E-commerce business platforms. Shopping during festivals increases almost 3-times more than the normal days. As we know Diwali is around and people are ready to spend on their clothes and gifts. 80% of People believe that if these local vendors collaborate with the e-commerce business, they would be happy to buy from these vendors online. So, E-commerce could act as a medium to ease the dread of small-time merchants.
Every year we celebrate festivals to keep the essence of our culture alive so that it remains resplendent for the next generations. Alas, this year we witnessed the paucity of color from every festival. No fairy lights were seen hanging around houses. The festive rituals which we used to cherish are now losing their charm very quickly. Most people believe that it is better to have a small get-together rather than large parties. People are becoming more and more digital by each passing day.
Indeed, the pandemic has hit us hard but it has also brought in a new perception. It has allowed us to differentiate between our needs and desires. Despite all the dread and gloom that lingers this year, this pandemic has provided us with a wonderful opportunity to resolve, for adopting a sustainable means of celebrating our festivals and lifestyle, even when the pandemic passes away. So that we may never have to witness such throes again.
Read: Durga Puja Pandals In Bengal Represents Goddess Durga Idol With Migrant Workers
Also Read: Logical Meaning Behind The Rituals During The 9 Days Navratri Festival