If it weren't for the pandemic shutting us in for nearly 9 months now wouldn't we still be going out, sitting in cafes, chatting with friends, sharing stories from our day to day life, or perhaps booking a table at famous restaurants and having a full family dinner, still sharing stories of each other. But here we are now, isolated in our homes, eating homemade healthy food and of course a story to garnish every meal. Dining tables have always been surrounded by stories and tales and anecdotes that add so much to even something as simple as 'Ghar Ka khana.'
Food and stories go together like hand and glove. Scientifically speaking, olfactory receptors that identify smell can trigger strong memories. So food is bound to remind you of the times you had eaten it earlier. But there are actual dining places and food joints with historical stories woven around them like a warm blanket. Built-in the times when the history we read in our textbooks was being unfolded, these food joints still serve the same food, following the same recipe. So if you were to visit these places, the food might not trigger an experience you have had before but it is sure to leave you wondering about what it must have felt coming here, back in the day. Some of these places have been preserved by their owners and renovated in a way that they still look the same. It is almost like walking into a history book. The furniture, the paintings, the walls, the doors are all the same. Imagine how surreal it would feel to sit in those chairs as someone you know from your history books sat in. These places are a time machine.
So to fill you with nostalgia and remind you of the great food that was first prepared generations ago, here is a list of food joints from pre-independence India.
1. Karim's, New Delhi 
Started by Hajj Kareemuddin in 1913, this place serves the most famous Mughlai cuisine in India. Nihari, Badam Prasanna, Paya and Chicken Jehangiri are the menu stars that will keep bringing you back to the place. The legend has it, the original chef of the Karim's came from the royal kitchens of Shah Jahan and Bahadur Shah Zafar. Located near the Jama Masjid, this place is visited by everyone who loves food.
2. United Coffee House, New Delhi 
Established in 1942, this place holds the hearts of all food lovers of the capital city. Connaught Place is known for its bustling crowd and this place offers a plethora of options to choose from. From international to Indian cuisine, this pre-independence restaurant is one of the first few fine dining places in Delhi. It is still visited by diplomats, bureaucrats, and tourists frequently.
3. Tunday Kababi, Lucknow
Have you even explored Lucknow if you haven't visited Tunday Kababi? Established in 1905 by Haji Murad Ali, this place is famous for its galouti kebabs and biryani. Located in the galis of the city the place got its name because of its founder's ailment. He was the one-armed star cook of the Nawab of Lucknow. Now this place is visited by people from all over the world just to grab a bite.
4. Leopold's Cafe, Mumbai
Established in 1871, this place is a symbol of the old-world charm of Bombay. The place has played a central role in the 2003 novel "Shantaram" by Gregory David Roberts. Everything from burgers to beers to desserts is served here. The place also became a part of history after the 26/11 attack on Mumbai.
5. Indian Coffee House, Kolkata
Located in the by-lanes of College Street, Kolkata the place is known among the students for over 100 years now! Visited by famous personalities like Rabindranath Tagore, Subhash Chandra Bose, Amartya Sen, Manna Dey, Satyajit Ray, Ravi Shankar, this place is pocket friendly but serves food that tastes great. Mutton cutlet and chicken kabirazi are a must-have.
6. Sheikh Brothers Bakery, Guwahati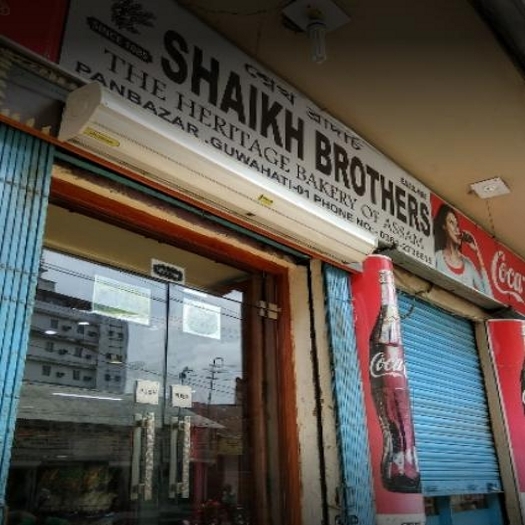 Enjoying a legacy as old as 125 years, this place was established by Sheikh Ghulam Ibrahim in the late 1800s. The bakery is one of the oldest in the city and was preferred by locals, British and famous personalities like Jawaharlal Nehru and Indira Gandhi. As reported by The Telegraph, "From 1905 onwards, special boxes for the Governor House were daily dispatched to Shillong from this shop in horse-drawn carts. During Jawaharlal Nehru's visits to Guwahati, cheese straw from this bakery was invariably served on Nehru's breakfast table as he had a liking for it. Indira Gandhi's Z-category security personnel kept standing by the oven when bread meant for the former Prime Minister was being baked and packed in this very bakery."
7. Dorabjee and Sons, Pune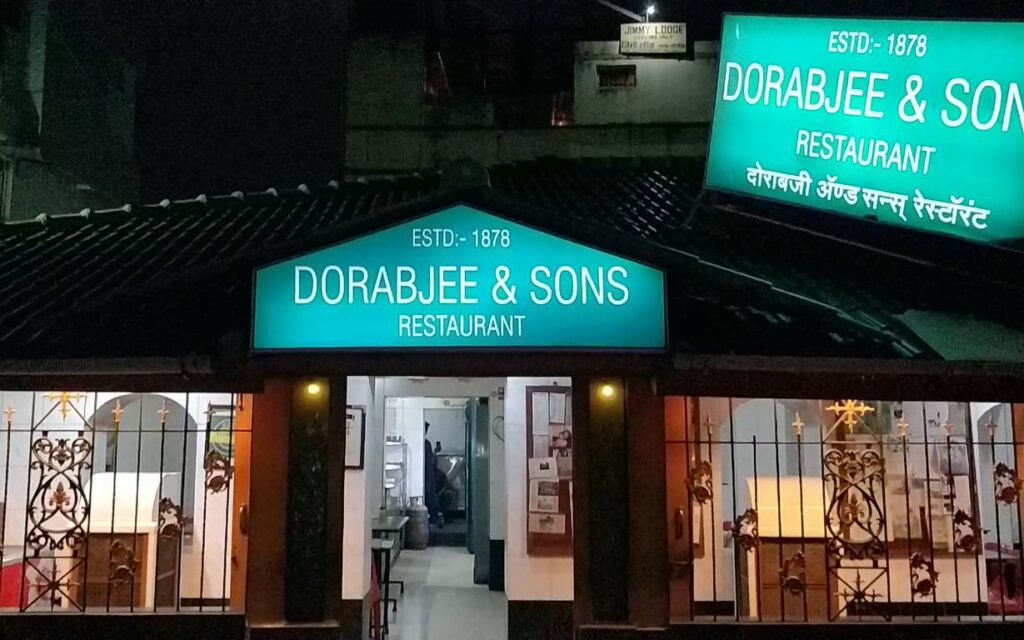 Established by Sorabjee Dorabjee in 1878 in Pune is famous for its Parsi cuisine. It's most ordered dishes include Dhansak, Patrani Macchi and Salli Boti.  The place started off as a humble tea stall but is now a popular eatery. Simple exterior that has stood the test of time, this place is sure to give a visit. 
8. Glenary's, Darjeeling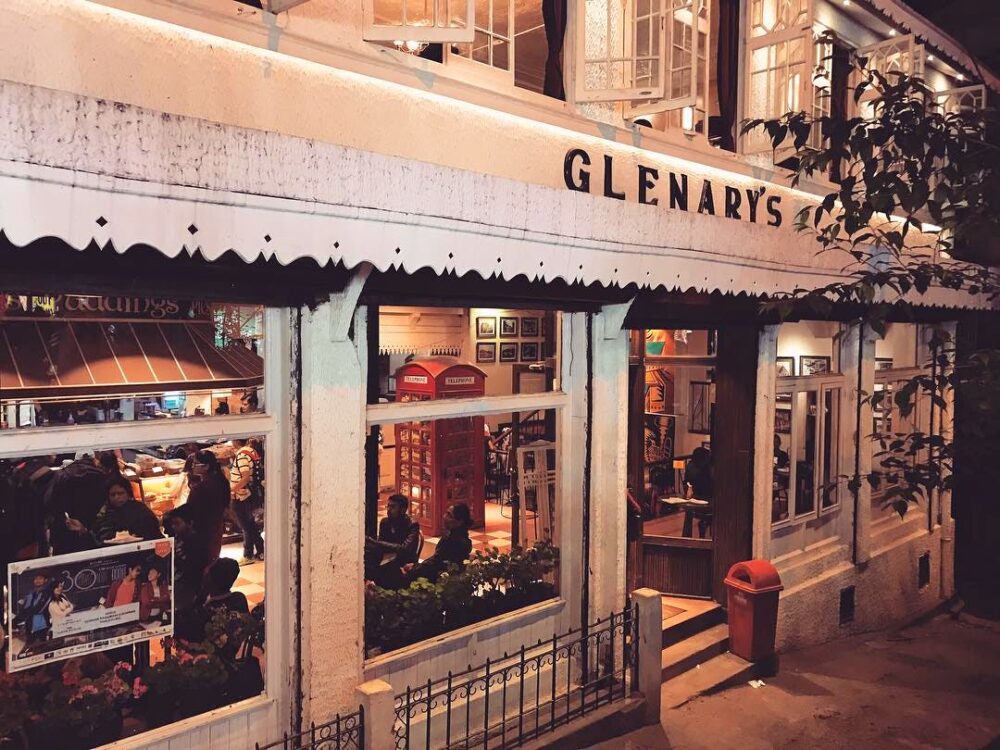 Opened by an Italian named Vado, this place was brought by the family of a local worker. Known for its baking, the desserts are beyond excellence. This place is almost 100 years old but never fails to leave a faint taste of its delicacies in your mouth and memory. Apple pies, sticky cinnamon buns, fresh meat pies, and Darjeeling tea are a must-try here. 
9. Rayar's Mess, Chennai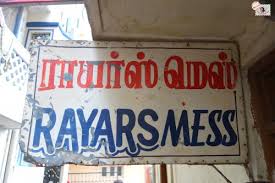 Srivivasa Rao called Rayar by locals, this place was established in the 1940s. Serving fluffy idlis and crisp vadas and hot coffee is bound to leave its guests wanting to visit again. The place is remarkable in terms of hygiene.
10. Confeitaria 31 De Janeiro, Panaji
This bakery of Goa is the oldest there is in the state. Established almost 80 years ago, this place is famous for its sweet treats like moist date and walnut cake. Savouries like bebinca, sweet creamy rolls, and prawn risois are other tea time treats.
11. Britannia and Co., Mumbai
Famous for its delish Mutton and Chicken Berry Pulav, this place was first established in 1923. It was highly visited by the British officers stationed in the fort areas. This place is a must-visit for some authentic Parsi food and a charming host and the current owner who attends his guests personally preferring small talk first and food next.
12. Mavalli Tiffin Room, Bengaluru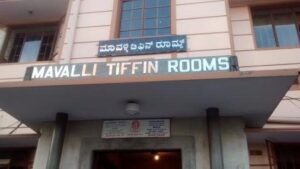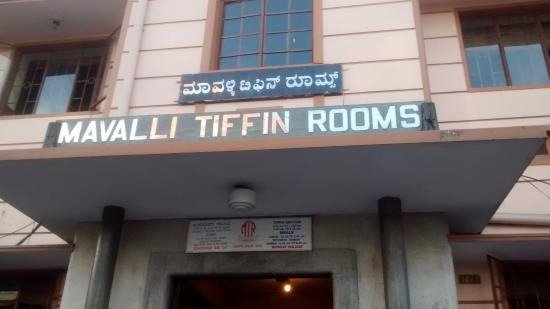 What is now known as "MTR" instant foods actually originated here at Mavalli Tiffin Room in Bengaluru. Parampalli Yagnanarayana Maiya along with his four brothers founded this restaurant in 1924. It is famous in south India for its comfort food. Mostly serving the Udupi cuisine popular in Karnataka, it is famous for its invention of Rava Idli that is now a popular South Indian Dish.
13. Hari Ram and Sons, Allahabad
Tracing its origins back to 1890, this street food shop in Allahabad is famous for all the spicy, lip-smacking, and authentic street food. It's best serves are chaat, masala samosa, and khasta kachauri. This place is famous for tricking people into taking a bite of their aloo-less masala samosa. Their specialty being a desi snack shop is their desi ghee, of course.
14. Flury's, Kolkata
Set up by a Swiss couple – Joseph and Frieda Flury back in 1927, this Kolkatan 'tea shop' is iconic in all its sense. Still serving mouthwatering delicacies like boozy plum cakes, rum balls, and patties, this place is admired by all. Long queues are noticed all around the year but especially during Christmas. This place is very dear to the locals as it reminds them of their good times spent with friends and first loves. Blossoming with friendship and love in its corners, this Park Street restaurant is a must-visit.
15. Kesar Da Dhaba, Amritsar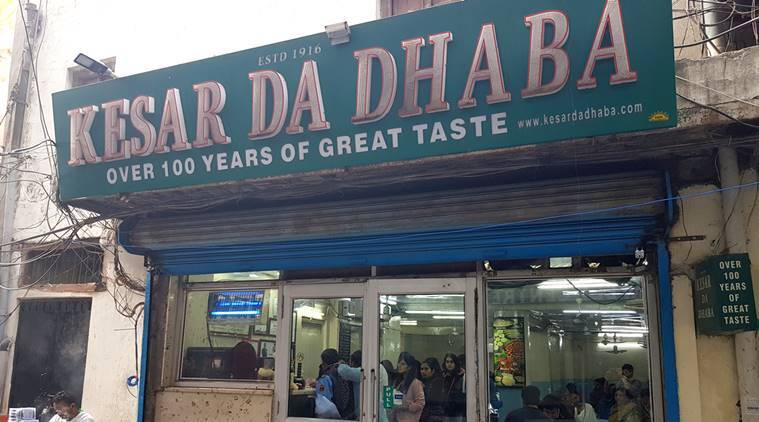 Established by Lala Kesar Mal and his wife in 1916 in Sheikhupura (now in Pakistan), was brought to Amritsar, Punjab in India after the partition in 1947. Famous for its dal makhani the place was frequently visited by Lala Lajpat Rai and Jawaharlal Nehru. Apart from its authentic Indian cuisine that is rich in taste and calories, this place holds a chunk of history in itself. It's Palak paneer, stuffed parathas and phirni are on the must-try list.
Also Read: 
10 Bizarre Festivals Around The Globe
5 Indian Kitchen Secrets That Has Wooed The Western World
Ecotourism: 9 Natural Heritage Destinations To Explore In India