Countries vulnerable to climate change are seeking to come together in an "Emergency Pact" to control global heating and rising temperatures. 
The Climate Vulnerable Forum (CVF), which represents around 1.2 billion people from countries in Africa, Asia, the Caribbean, Latin America, and the Pacific, released its manifesto on Tuesday ahead of the 26th UN Climate Change Conference (COP26). 
The manifesto has foregrounded the importance of conducting the COP26 Conference in person by adhering to proper COVID-19 protocols. Moreover, vulnerable developing countries would require special assistance to have inclusive participation. 
"This is the most important meeting for the future of the planet, and it cannot wait," the manifesto stated. 
The platform said that it is "calling for COP26 to deliver a 'Climate Emergency Pact'" to strengthen the International climate cooperation and strongly emphasize the commitment to keeping the earth's temperature below 1.5 degrees Celsius. 
However, on the other hand, a coalition of around 1500 environmental groups are asking for the postponement of the COP26 Summit due to COVID-19. They believe that the representation would remain unequal due to inequity in vaccine availability in many countries, reported Reuters.
CAN Executive Director Tasneem Essop said, "Our concern is that those countries most deeply affected by the climate crisis and those countries suffering from the lack of support by rich nations in providing vaccines will be left out of the talks." 
"There has always been an inherent power imbalance within the UN climate talks, and this is now compounded by the health crisis. Looking at the current timeline for COP26, it is difficult to imagine there can be fair participation from the Global South under safe conditions, and it should therefore be postponed," she added.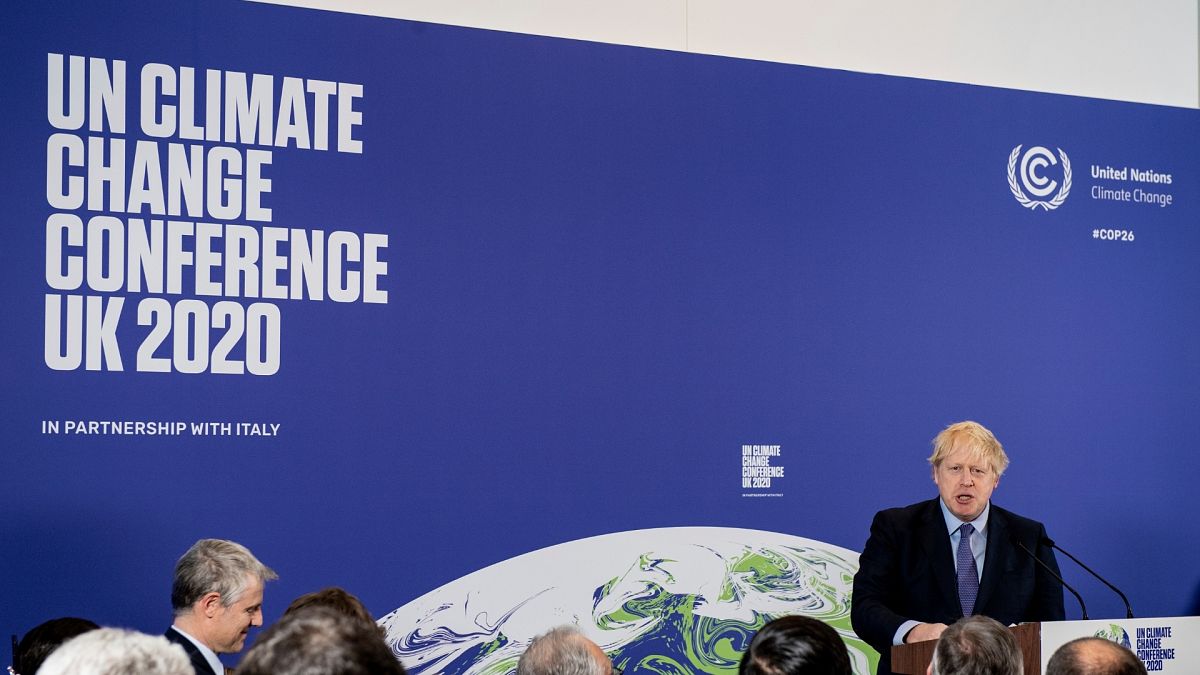 But the UK government has said in response that during the Conference, it will keep quarantine hotel stays available for the delegates, observers, and media arriving from red list countries. Moreover, vaccines would also be available for delegates who want to take the dose, reported BBC.
Farhan Haq, a spokesperson for U.N. Secretary-General Antonio Guterres, emphasized the urgency of the climate catastrophe as established by the scientific community across the world and how there is no scope of postponing it anymore. 
"The global scientific community has made clear that climate change is now a global emergency and only an urgent and major step up in climate action can keep the goals of the Paris Agreement within reach and protect the most vulnerable countries and communities from worsening climate impacts," Haq said.
The CVF nations are looking forward towards the richer nations to fulfill their obligations to deliver $100bn in climate finance per year over the 2020-24 period. They want the money to be distributed in a half-shared way to both cut carbon emissions and cope with the expected rising temperatures. 
The countries also want the UK to take full responsibility for this aspect of the Conference so that faith is restored in the Paris Agreement, writes Matt McGrath in BBC.
Also Read : Meghalaya CM Said The State Will Ensure Environmental Protection Before Promoting Palm Oil Cultivation