On Sunday, BJP MLA Rajveer Singh Pahalwan conducted a meeting of over 500 people at his residence to back the four accused men in Hathras gang rape case.
A Dalit girl died on September 29 in Delhi's Safdarjung Hospital, after she was allegedly gang-raped by those four upper caste men on September 14 in Hathras. She had suffered multiple fractures and injuries. Protests erupted in several parts of the nation after her late-night cremation, that was carried out against the wishes of her family.
A day after Yogi government called for a CBI inquiry in the Hathras case, a meeting of more than 500 people was organized on Sunday by former BJP MLA Rajveer Singh Pahalawan at his residence, in support of the four accused from the upper caste community, namely Sandeep (20), Ravi (35), Luv Kush (23) and Ramu (26).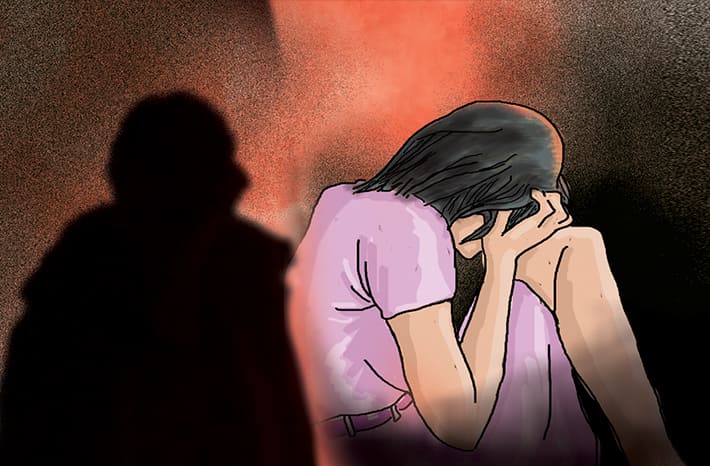 "People want a CBI inquiry into the matter so that the truth comes out," the BJP leader told reporters. "All news channels are propagating fake news. No such incident happened, rape did not occur… All the accusations are incorrect and the CBI will conduct a proper investigation."
"We welcome the CBI inquiry ordered by the Uttar Pradesh Chief Minister. We have faith in the investigation. The entire scenario has been created to blame the government. The accused persons are in favour of any type of inquiry. But the victims are changing their stand every now and then. They do not want a narco test or a CBI probe. Now they want other kinds of inquiries," Singh told PTI.
He claimed that the arrest of a few of the accused from their homes is evidence that they are innocents. "Had they been guilty, they would have ran away from their homes. Why would they be present in their homes," he added.
However, the victim's family on Sunday asserted that they wanted a judicial probe headed or monitored by a sitting Supreme Court or high court judge. They have fear that a police or CBI investigation might frame them in an "honour killing" case.
"The police and other investigators were trying to make it seem a case of honour killing. They grilled my father as though he was behind whatever happened to his daughter. We fear that a CBI probe will go in the same direction," the victim's brother claimed.
Bhim Army chief Chandrashekhar Azad, who visited the village and met the victim's family, claimed that the family is not safe in the village. He wanted to take them, on their request, from the village, but was not allowed by the administration.
"The family is not safe in the village. When (actor) Kangana Ranaut can get Y security, why can't this family? Mahapanchayats are being held every 2 km in favour of the accused. There is stone-pelting happening," he said.