With the rise in popularity of ​TikTok, everyone wants to be part of this virtual world. With millions of users from all over the world, there's no doubt that the number of TikTok creators is increasing rapidly. With such a huge number, TikTok presents a massive chance of getting one's talents out for the world to see.
To achieve that TikTok users keep trying different tactics to get more TikTok followers. There is not a specific secret that can get you thousands of followers overnight just like that. Consistency and patience combined with the right approach is what you need. Here is a little guide that will explain it all for everyone to understand.
Give Your Profile Its Unique Identity
Your TikTok profile is arguably the most important part of your entire TikTok experience. It is what gives you an identity on the virtual platform after all. Your profile picture, name, and bio are way more influential than you might think. 
Your profile name should be catchy and memorable enough for newcomers to remember and recognize. You can not use generic usernames or even worse, the preset usernames TikTok gives you. 
Having a clever bio helps influence new visitors as well. The same is the case with your display picture. Your profile photo is the first thing that people will see when they visit your page on TikTok, so it needs to be something that catches their attention.
Aim For Perfection In Your Videos
Regardless of how many strategies you implement, you will always need to focus more on the quality of your videos and their content. From the topic of the videos to the shooting quality, always try to improve on every possible front. 
TikTok is all about visuals and your content has to look good. Get better equipment, try new angles, shoot in better lighting, there is always scope to get better. 
Keep An Eye On The Trends
The best way to get more followers on TikTok is by posting content that will appeal to more and more people. And if something is trending on the platform, it means the people find it appealing. 
Jumping on TikTok trends is probably the safest, simplest, and most effective strategy one can implement. From songs to hashtags, there are a lot of different things trending simultaneously on TikTok which just makes out job even easier. 
Create Your Own Trends And Challenges
TikTok trends are amazing and can help you out a lot. But what can work even better is getting a creation of your own trending. TikTok favors those with creativity and if you can come up with something exciting and creative, the sky's the limit. 
Forget about a normal user, even mega-celebrities participate in TikTok challenges and trends. A viral trend can get you more publicity than you would ever need. 
Stitches & Duets
The best part about TikTok is that the platform provides you get all the tools you'd ever need on there. Stitches and Duets are two such features that have helped many get exposure. TikTok Duets allow you to collaborate with any public video side by side. 
A creative duet can make you catch the eyes of any creator and their existing followers. With stitches, you can stitch together your video with the first few seconds of any public video. They work differently but have the exact same benefits.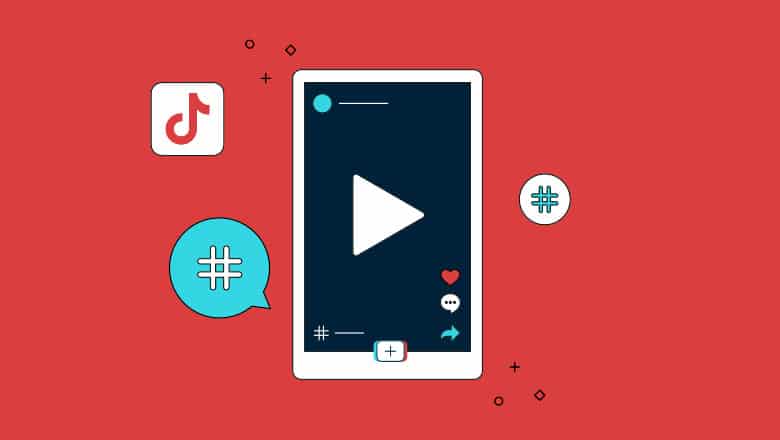 Use Hashtags
Hashtags are now everywhere and they matter everywhere as well. Social media users will always benefit from using hashtags on whatever platform that uses hashtags and TikTok is no different. 
Using relevant and popular hashtags brings your videos out in the public eye and can lead to an influx of followers depending on your content. One thing every user should avoid is using too many hashtags in a single video. It ruins the visual value by making a post look too crowded and spammy.
Give Paid Promotions A Try
If you have the money to spend, using paid promotions is the easiest way of getting more TikTok followers. Paying for TikTok ads is one way but you can even buy real TikTok views. It is a totally legal and pretty commonly used strategy despite the many misconceptions.
If the idea sounds right to you, you can simply check out some of the best sites to buy TikTok followers and gets a whole new bunch of followers.
Conclusion
Getting followers on any platform may seem daunting, but there are plenty of easy strategies that can help you gain more followers on your TikTok account. By keeping your account consistent and creating posts that engage fans, you will be able to cultivate a community around your brand and start growing your following. This little guide here can be the blueprint to your TikTok success and help you acquire all those TikTok followers you have always wanted.