Learning German online is a great way to reach your language goals. With a variety of tutoring options available, there's something for everyone. The best German teacher will be able to develop a personalised approach that works for your needs and schedule. They'll also be able to build time into lessons for crucial practice such as conversation.
It's Easy To Fit Lessons Into Your Schedule
Whether you're a student with a busy schedule or an adult who wants to brush up on your language skills, learning online is easy. You can find a German tutor that works with your schedule and eliminates the hassle of travelling to the classroom.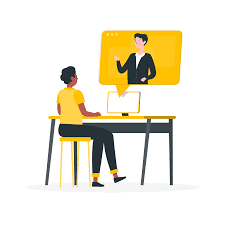 You can also choose to learn German from home on your own or through a language app. These are convenient and inexpensive ways to learn a new language and can help you meet your goals quickly. Some apps are more comprehensive than others, so you may want to research your options before deciding on one. A German teacher at a local language school can give you more intensive, direct instruction and give you a better chance of making progress in the language. They can also provide more personalised feedback, so you can make improvements faster than if you studied alone.
The most effective way to learn a new language is to set a regular schedule and stick with it. Studies have shown that students who set a daily goal and work towards it will see improvement in the language much faster than those who only study a few times a year.
More Affordable
Whether you're trying to learn German for business or personal reasons, you should never miss an opportunity to study with a top-notch online tutor. These professionals will help you to understand the language, improve your pronunciation, and develop good habits for speaking grammatically correct German. They can also make sure that you learn the right German vocabulary. so it's easy to pick up on new words quickly. However, it's important to get a German tutor to help you learn the specific German vocabulary that you need for your specific situation.
There are also several online German language learning apps and programs that are affordable and effective. These programs can be used on your own or as part of a formal school program. Rosetta Stone is one of the best-known brands in the industry, and its immersive app makes it an ideal option for anyone who wants to learn a foreign language quickly.
Italki also has a search feature that helps you find the right instructor for your needs, and the prices are affordable. You can choose a tutor based on their location, expertise, and experience, and there's even an instant tutoring feature if you want to work with someone instantly.
More Flexible
If you're a busy student who doesn't have the time to go to a German class, an online tutor is a great option for you. You can schedule lessons at any time and with anyone you choose, making it easy to fit them into your schedule.
When you work with a German tutor, they can adapt their content to match how you learn best. This helps you feel more comfortable and confident in your language learning. It also allows them to focus on the areas that you struggle with the most, which is an excellent way to ensure you're reaching your goals quickly. A German tutor can also provide you with feedback and clarification on your mistakes or any questions that you may have about the language. They can give you clear, concise, and useful tips to help you learn more effectively. There are many different ways to find a German tutor, so it's important to consider your learning style and budget before selecting one. Some sites offer free trial lessons or offer payment plans that make it easier for you to determine which one works best for you.
More Effective
Tutors are able to create a customised learning experience that is tailored to the needs of the student. This can include designing lesson plans that target specific goals, such as improving conversation skills, preparing for an exam or boosting grammar knowledge. Additionally, they can design programs that take into account individual schedules and preferences, so a student can get lessons at times that are most convenient to them.
Having a German tutor can be one of the best ways to learn German quickly. However, it is important to choose the right person for the job. This can be tricky because you need to find someone with a high level of expertise, but who also has the personality to make learning fun and easy. The right teacher can also be a great source of motivation for students who are struggling to keep up with their learning. They can give you study tips and advice on how to boost your confidence.
It is important to choose a good online German tutor that will be able to teach you the language effectively. These tutors can teach you the basics of German and how to interact with other people in a variety of situations. They can also teach you the ins and outs of the language, including German grammar rules and how to speak in a professional manner. Moreover, they can provide you with supplementary materials, such as visual aids and study guides.
You can even use a website that matches you with a tutor based on your budget and learning goals. This can be a great way to save money while still having access to a professional tutor with years of teaching experience. A good tutor will be able to explain their learning goals in a clear and concise way, and they should meet regularly with you. They should also give you revision advice so you can be sure that you are learning the correct information.