Sweden has become another country in the clasp of extremist politics disrupting the peace and harmony of the country. Until now, several towns and cities in Sweden faced violent protests that lasted for days and left more than 40 people injured. This turn of events took place after a far-right party's announcement that it will burn the Islamic holy book Koran in some parts of the country.
The injured included many police officers and police vehicles were damaged during the riots, the Swedish Police said in its latest statement. 
 What led to the protests? 
A series of protests rallies by Danish- Swedish politician Rasmus Paludan, known for his anti-Islam and anti-immigration policies and his far-right political outfit 'Stram Kurs' (Hard Line)
On April 15, in a Facebook post, Paludan had claimed that he had burned the Koran in Rinkeby, Stockholm. He continued his post by saying that he is going to organise similar rallies in Orebro and Landskrona ( cities in Sweden).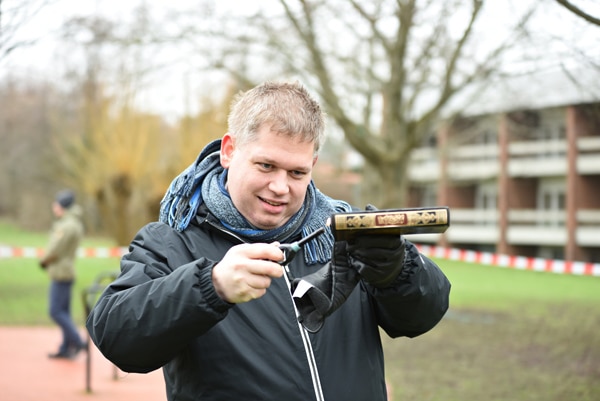 The police granted permission to the rallies, justifying it by reasoning that the right to express one's opinion is constitutionally protected. 
However, Paludan accused that he was denied permission to hold demonstrations in two locations — Norrkoping and Ostergotland. 
Stockholm, Landskrona, Orebro, Malmo, Linkoping, and Norrkoping witnessed a violent protests in opposition to the planned demonstrations by Paludan.
Around 40 people, including 26 police officers and 14 others, were injured while 20 police cars were destroyed or damaged. 
"During the weekend, there has been violence in six places where permission has been given for public gatherings. Two of the six licensed public gatherings could be held. In one case it had to be dissolved and in three cases the meetings could not start due to serious disturbances," the police said in a statement. 
The scale of the violence
According to several reports, a group of 150 people threw stones at police personnel and vehicles and set cars on fire during a protest in Norrkoping. The police fired warning shots which injured three people who were hit by "ricochets" and hospitalised, AP reported citing officials. 
In Malmo, the third-largest city in the country, police used tear gas to disband an angry group of mostly young men who had set fire to a school, car tires and garbage cans in the Rosengard district.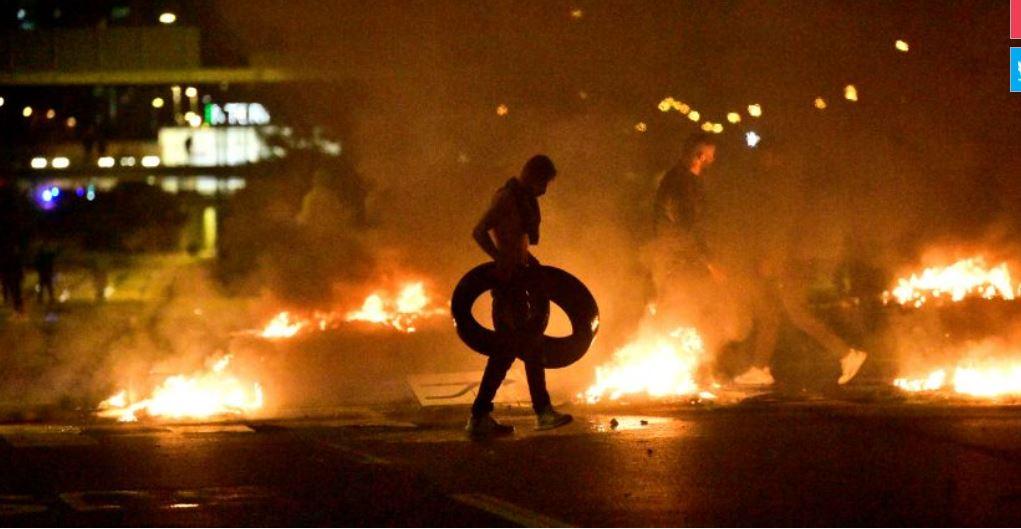 Sweden's National Police Chief Anders Thornberg said that he has not witnessed a protest like this ever. "We have seen violent riots before. But this is something else. It is serious violence against life and property, especially against police officers. It is very worrying and we will take strong countermeasures. This should not continue," he said. 
As a part of the investigation to find who is responsible for the protests,  the police have asked for more evidence (videos, films, pictures) from the public to help in the investigation. The police have also arrested some. 
The Prime Minister of Sweden Magdalena Andersson said that the violent protestors should be arrested for their actions while also noting that the message of Paludan was hatred. "Although it is a heinous message of hatred that Paludan stands for, it is unacceptable, unjustifiable and illegal to react with this serious violence.  I want to be very clear: whoever attacks the Swedish police attacks the Swedish democratic society. Those responsible must be arrested, sentenced and serve their sentences," she told Swedish newspaper Aftonbladet.
Also, Checkout: China's economic growth falls short of Beijing's expectations. Here's why