Iran's apex court announced Saturday that, after an appeal from defence attorneys, it will revisit the trials of three young men condemned to death for ties to violent demonstrations in November 2019.
After the decision was released, multiple appeals shared on social media asking for an end to death sentences in Iran, with the International Community and European countries solidifying their position on the issue of the death penalty.
Back in July, amid the surge of anti-government demonstrations, a social media storm resulted in a halt to the death sentences of three young men in Iran linked to the setting up of banks, buses, and public buildings on fire.
Last year, Amirhossein Moradi, Saeed Tamjidi, and Mohammad Rajabi protested against a rise in fuel prices and a few weeks later, the court handed them the death penalty. The Supreme Court acknowledged the online drive to save them, on social media with millions of people tweeting with the hashtag 'do not execute,' and allowed them retrial.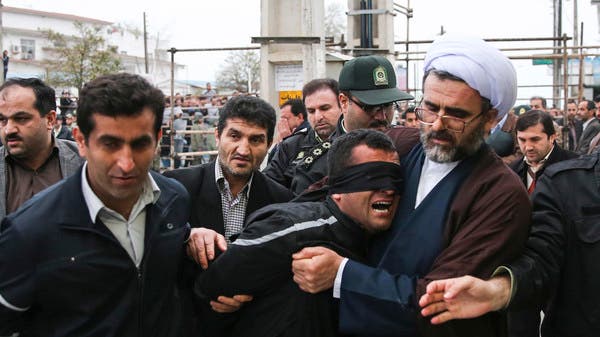 Iran is the second biggest executor in the world
Iranian officials claim that they have been "fighting a large-scale drug war along its eastern frontiers, and the rise of drug lords and dealers consequently led to an increase in executions." Iranian officials blame the rising crime levels and say  that "executions are only conducted out through a lengthy court process." As per the BBC, Iran "carries out more executions than any other country, excluding China.
In September 2018, Iranian authorities filed cases against the wrestler Navid Afkari and his brother Vahid for illegal demonstrations, offending the country's supreme leader, theft, "enmity against God," and murder.
Afkari was sentenced to jail for the stretch of 56 years, 6 months, and 74 lashes each in accordance with the crime. Despite the global outcry, Afkari was executed by hanging in the southern city of Shiraz, according to state media.
On Saturday, two years later, in a voice recording of Afkari from inside the prison, released by the Amnesty International group, Afkari said,
"If I am executed, I want you to know that an innocent individual was executed, even though he tried and struggled with all his might to be heard".
Also read:
Iran launches its first military satellite
For more, like us on Facebook or follow us on Twitter, Instagram  and Telegram