Joe Biden appointed Special Presidential Envoy for Climate John Kerry arrived in India on Sunday for his second visit after his appointment. The visit would be for 2 days, reported the HT Times. 
The reason for the visit is to lay the groundwork for American efforts ahead of the United Nations Conference in Glasgow to be held in November. 
Kerry is expected to meet the Union environment minister Bhupender Yadav and other government officials and discuss New Delhi's climate ambitions. 
The US State Department on Friday while announcing Kerry's visit stated that the Special Envoy's visit from September 12 to 14 will involve discussions "to raise global climate ambition and speed India's clean energy transition."
Under the US-India Agenda 2030 Partnership that US President Joe Biden and Prime Minister Narendra Modi announced at the Leader's Summit on Climate in April, Kerry and Yadav will also launch the Climate Action and Finance Mobilization Dialogue (CAFMD) today.
John Kerry has also asserted that the US and allied countries would be raising a "huge amount" of private sector investment to help India's efforts to mitigate global warming.
A senior environment ministry official said on Saturday, "Our discussions will be mainly on clean energy initiatives and financing of these projects.
There will be a discussion on NDCs (Nationally Determined Contributions) also. We already have an ambitious plan of having 450 GW of renewable energy by 2030. There are several other initiatives that India is taking on." 
The State Department has also termed Kerry's visit to New Delhi as a part of the US initiative to bolster climate efforts ahead of the 26th Conference of the Parties (COP26) to the United Nations Framework Convention on Climate Change (UNFCCC). 
The Mint reported last month that the announcement of Kerry's visit was made by the Indian government after a phone conversation between Minister of Environment, Forest and Climate Change, BhupenderYadav and Kerry.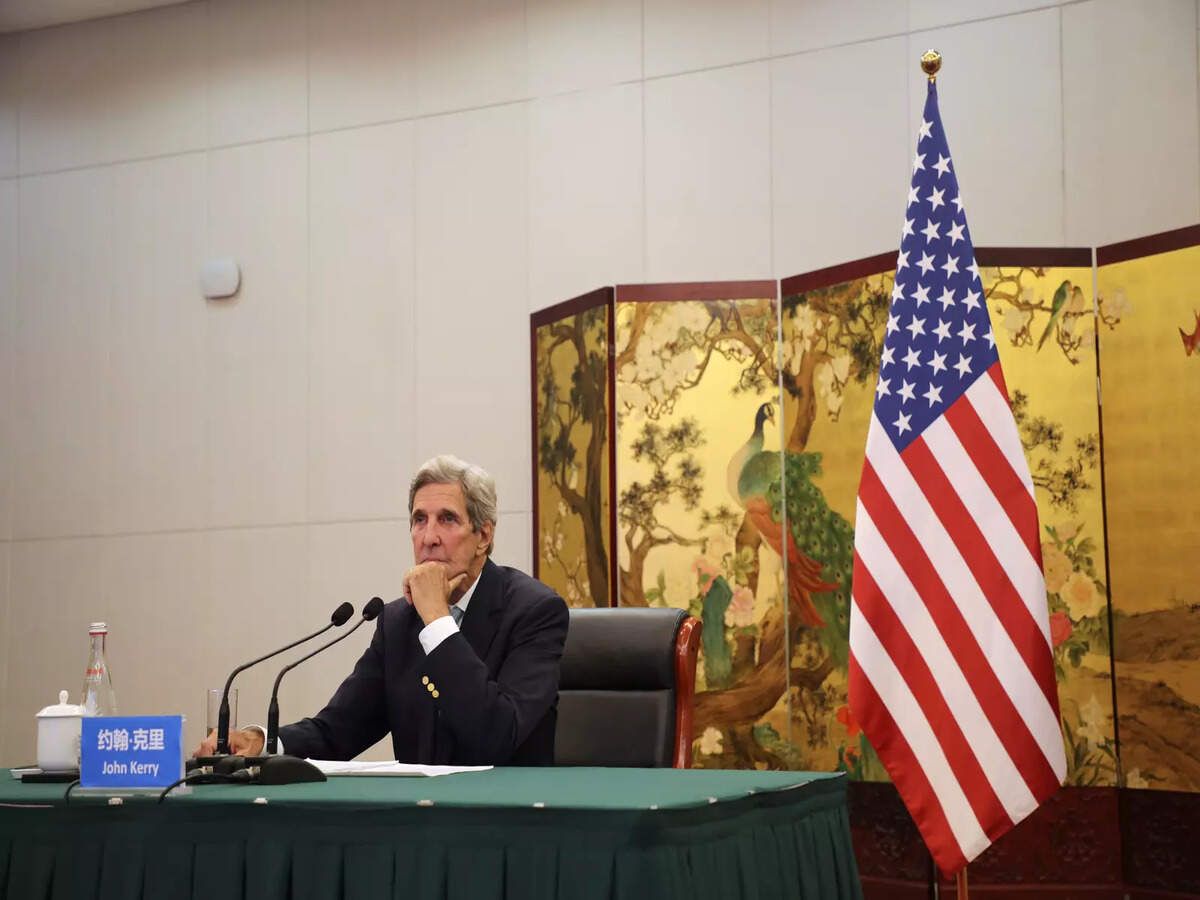 "Both sides agreed that India and the US will engage in a constructive engagement under the 'India-US Climate and Clean Energy Agenda 2030 Partnership.' The Environment Minister stated that these platforms provide greater opportunities for working together for climate actions and emphasized that India stands committed to working with the US on Clean Energy," the Indian statement said.
Before the announcement was made, Yadav at an event organized by The Energy and Resources Institute stated that regarding India's stand on its targets, "India has achieved a reduction of 24% in emission intensity of its GDP between 2005 and 2016, thereby achieving its pre-2020 voluntary target."
"Developing countries are highly vulnerable to climate change impacts due to dependence of a large population on climate-sensitive sectors for livelihoods,"
"Long term strategies need to be guided by not only mitigation but also by climate adaptation with a clear roadmap for provision of finance and technology. There is a need for sustainable lifestyles as extravagant patterns of consumerism are grave threats to the environment," the minister added.
Also Read:  227 Land And Environmental Activists Murdered In 2020, Creating A Record High